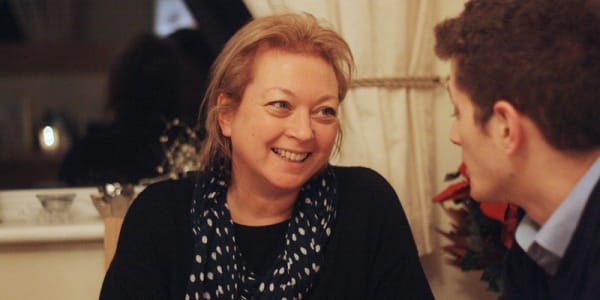 Do not be anxious – God is at hand!
Julie struggled with anxiety – until she found a strengthening word to help get her through the day.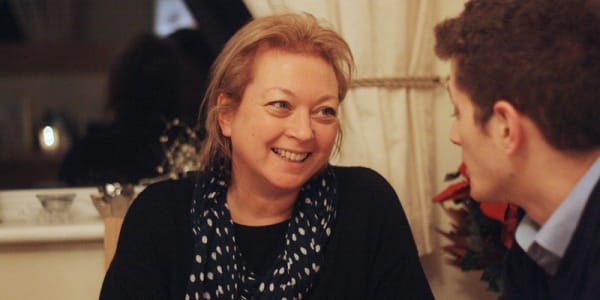 "…He is not far from each one of us…" He raised his hand in the air and it was like he took hold of God's hand. "The Lord is at hand!" he said.
Julie became a Christian at a young age. Nevertheless, as a mother with small children she found she was worried and troubled about many small things that occurred in the everyday situations of life. She tells of a visit from a God-fearing man who gave her a clear word of God which was not only a comfort but a visual demonstration of how close God is to each one of us and how we need never fear.
Taking hold of God's hand
"We had five young children, and it was during this time that I felt a lot of worries. My oldest children went to school and at home I had a toddler and a small baby. I needed to bring my children to and from school, but often my toddler had just fallen asleep or the baby was in bed. We didn't live far away from the school so it was possible for the children to walk home together but at the same time I also worried about them walking home alone; I felt I should be there.
"Once we had a visit from Elihu Pedersen from Norway, a God-fearing man who was known by God. I spoke to him about how I felt and he immediately lifted up his hand and said simply: 'The Lord is at hand.' I remember he had a slight quaver in his voice but he spoke with such power and authority! It was like he took hold of God's hand; it was as if God's hand was that close to him! He told me not to be anxious or worry because the Lord is never far from any of us.
"It's something I have never forgotten and has remained a comfort and strength for me when I am tempted to anxiety. "The Lord is at hand" – it's true! God is not far from any of us and life has taught me to turn to God, to pray to Jesus and think about His word. In this I find God.
'…so that they should seek the Lord, in the hope that they might grope for Him and find Him, though He is not far from each one of us…' Acts 17:27.
The peace that God gives
"I know that when I turn to God, He gives a peace that this world cannot give or understand, peace in the midst of a really difficult situation, when things are really pressing down on me. He doesn't take away the situation but when I pray for help in difficulties, God helps me to resist and come to hate the anxiety that dwells in my flesh. If I endure in temptation and resist these anxious thoughts God helps me to come to rest in the trial. I learned to believe in His love and care and not in my own reasoning. He is changing me as a person, so I don't need to be anxious anymore. That is the glory of the gospel!
"I've often thought of what Elihu Pedersen said to me that time. God will take care of me, even when my strength falls short. I have to trust in Him. If I raise my hand and say, "The Lord is at hand!" He will take my hand; He is that close to me in every moment!"
Philippians 4:5-7: "Let your gentleness be known to all men. The Lord is at hand. Be anxious for nothing, but in everything by prayer and supplication, with thanksgiving, let your requests be made known to God; and the peace of God, which surpasses all understanding, will guard your hearts and minds through Christ Jesus."
This post is also available in
Scripture taken from the New King James Version®, unless otherwise specified. Copyright © 1982 by Thomas Nelson. Used by permission. All rights reserved.