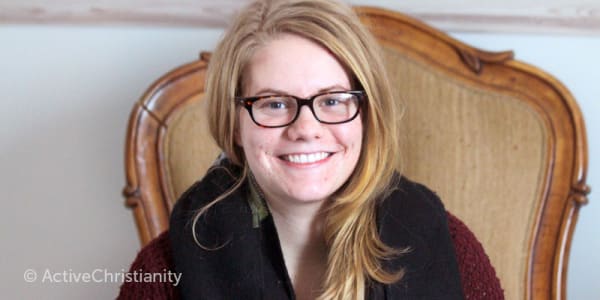 How I went from merely looking like a Christian to actually living like one
What does a true Godly life involve?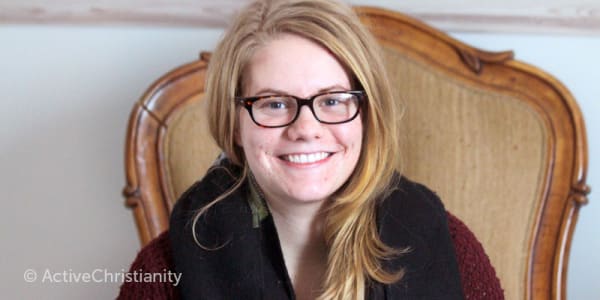 Alyssa had given her heart to Jesus, participated in all the activities at her church, and had made the decision that she wanted to live a Godly life. But she found that as she tried to do that, she didn't at all have a clear picture of what a true Godly life involved. There were certain things that were obvious: be kind and loving to others, don't swear, do good, etc. She knew how to look like a Godly Christian, and she was doing that. But something was missing. She felt that there had to be something more, something deeper.
This is Alyssa's story of how she found that something more.
Looking for answers
There were things that I found myself doing that just didn't feel right. For example, I often became extremely frustrated with people if they didn't act the way I thought they should, or if they said things I thought weren't fitting, according to my own conscience and understanding. Of course I still smiled, and I didn't let my frustration show. I knew that wouldn't be "Godly," but I still felt so frustrated inside. I felt like there had to be a way to get rid of those internal feelings.
I struggled with this dilemma for quite a while. I tried talking with my youth pastor, and others, but didn't find the answer I was looking for anywhere. Time went on, and I felt more and more powerless against the sin that I saw in my nature. Jealousy, impatience, impure thoughts, etc. I wanted to live completely well-pleasing to God, but I couldn't reconcile myself to the idea that I was bound by my human nature to continue to sin, and ask for forgiveness in an endless cycle. I felt that I was not in control of my own actions and decisions. I was being led and controlled by the sin in my nature.
Finding the key
By God's incredible grace, He saw my need and He answered the desire of my heart. I found a church where I heard a message that I'd never heard before: that I could be free from my sinful human nature, the tendencies that we all, as humans, are born with, and are helpless against. For the first time ever I heard that it is possible to be finished with getting frustrated on the inside. That I could stop gossiping, stop lying, stop being envious, all those things that I saw so clearly as being sin.
I learned that Jesus, as the Son of Man, was born with the same human nature as all of us. That because He conquered the sin in His nature, so can I. What He accomplished in His life means that I have grace to be forgiven for committed sins, but also grace for power to be finished with committing sin in the first place. That step by step, I can walk the same way that He did. That He is a High Priest who gives mercy and help when I come up against the things in my nature that I need to fight against, but don't have the strength in myself to overcome. He gives me all the strength that I need. (Hebrews 4:14-16)
How is it applicable in daily life?
Many times when I have planned to do something, I've already decided in my head exactly how I'm going to do it. Then someone else will come along with a different opinion. There are two ways I can react then. I can meet them with frustration and stubborn insistence that I know best. Or, knowing that God's Word says to be meek and humble and lowly of heart, I can acknowledge that my human pride wants to push my own will through and I can cry out to God for the strength I need to resist, so that I don't sin.
That's not to say that as Christians we should be push-overs, but that we would rather give up our own will in order for God's will to be done. I want to be warm and flexible and loving to my fellow man. My own pride causes me to be cold, and will only separate me from others. But thanks be to God that it doesn't have to be this way! I don't have to be controlled by sin.
Getting this answer to my searching has made me a happy person, and brought me peace. I've found that deeper life I had hoped for. I learned that asking for forgiveness and asking Jesus into my heart were just the first steps. That a Godly life was a life of constant progress. A daily decision to keep following Jesus on the way that He walked when He lived on earth. Step by step, day by day, week by week. And I learned that the outcome is that my very nature is being transformed. "Conformed to the image of God's Son." Romans 8:29. I can become free from my sinful nature. Free to live a Godly life.
"Therefore, if anyone is in Christ, he is a new creation; old things have passed away; behold, all things have become new." 2 Corinthians 5:17.
Scripture taken from the New King James Version®, unless otherwise specified. Copyright © 1982 by Thomas Nelson. Used by permission. All rights reserved.