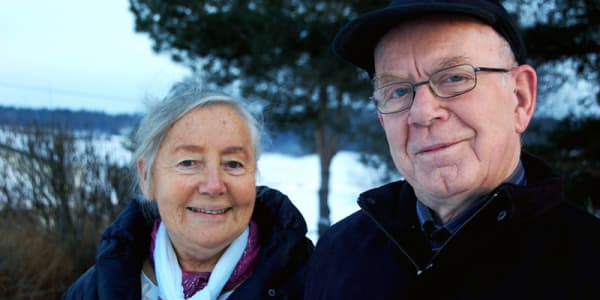 No joy without battle
Every morning, Liv and Bernt wake up indescribably happy.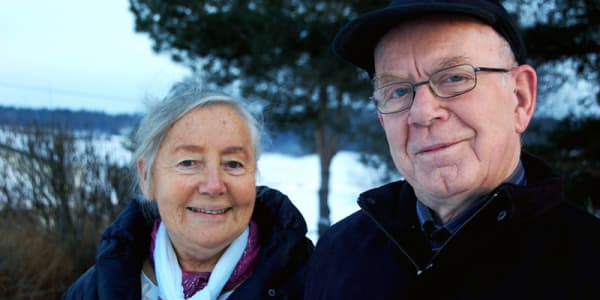 Every morning, Liv and Bernt wake up indescribably happy – happy for life and for the day they are about to share.
The morning sun has made its way into Liv and Bernt's living room. It casts a few warm rays upon the walls with framed pictures of their children and grandchildren. This is their favorite time of day. They sit down on the sofa.
It is not hard to see that Bernt and Liv love each other. They have had more than 50 good years together, and they clearly enjoy life and each other's company.
"It is especially pleasant in the mornings. Bernt has often been away from home, so we are very happy for every day we can be together," says Liv. Bernt completely agrees.
"I am especially happy that I can wake up with you, Liv," he says to his wife.
God's word is true!
They have eight children and have been involved in many church activities, so they have had many hectic days. No doubt, they often encountered their own human reactions. Nevertheless, they have always had the attitude that every reaction that cannot be united with God's will can and must be denied by God's power.
Bernt remembers well a time when he was very busy and was plagued by anxieties and troubling thoughts. As usual, he knew to look for help in the Bible, and in Philippians 4:6- he found what he needed:
Be anxious for nothing, but in everything by prayer and supplication, with thanksgiving, let your requests be made known to God; and the peace of God, which surpasses all understanding, will guard your hearts and minds through Christ Jesus.
Bernt prayed until 4 o'clock in the morning when he suddenly sensed an incredible joy and peace. He had received power from God to overcome the anxious thoughts and was able to sleep peacefully.
"It is incredible experiencing that God's Word is true. The gospel is so clear, and no matter where we read it tells us so clearly what we should do. Once you have begun to live God's Word, you have no interest in anything else," says Bernt.
Continue reading below ↓
Like what you're reading?
Then you become happy!
Bernt takes Liv's hand. They take a walk in the neighborhood where they have lived the past 50 years, and think back on their lives. Denying his own will in order to do God's will, just like Jesus did, has cost a few small sufferings. Naturally, we want to get our will in different situations.
"Most people need to clench their fists once in a while because people who just say whatever they think are not very well liked. But, clenching your fists does not suffice in the long run. You have to humble yourself before you can uplift others," says Liv. She explains how we can humble ourselves just like Jesus did, overcoming in the situations that arise rather than sinning.
"Those are the sufferings of Jesus. And when you have done that, you experience joy! It becomes easier and easier, and the things that used to make you angry disappear."
Bernt quotes from 1 Peter 4:13:
"But rejoice to the extent that you partake of Christ's sufferings, that when His glory is revealed, you may also be glad with exceeding joy." This is the joy that Bernt and Liv have fought for.
Genuine joy
"Many people imagine that they are happy, but there is no happiness in life without battle," says Liv.
Liv and Bernt have seen how, by denying their own sin, their family and marriage have become better and better.
"It is not unpleasant to be together with those who walk on the same way. If we walk in the light, we have fellowship," says Bernt, who is thankful for the true joy he and Liv have received in life.
This post is also available in
Scripture taken from the New King James Version®, unless otherwise specified. Copyright © 1982 by Thomas Nelson. Used by permission. All rights reserved.