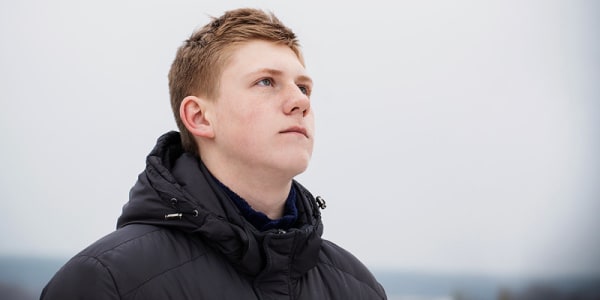 Who is Jesus for you?
No one can serve two masters…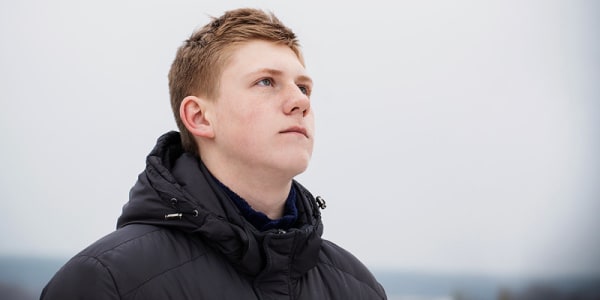 Who is Jesus for you? Have you surrendered your whole heart and life to Him as your Lord and Master – or is He only a sacrifice for sins for you?
You cannot serve two masters
A person cannot serve two masters, for he will love the one and hate the other. (Matthew 6:24) You cannot serve both God and mammon (the things of this world). A person can separate faith from the rest of their life, but then they are just "playing church" on Sundays, and living for themselves the rest of the time. Do you think God would be pleased with that? Isn't it your whole heart and life that Jesus wants you to surrender to Him? Then He can come in and dwell there, and have fellowship with you there. But when a person continues to hold on to something of this world, they prevent Jesus from coming in and reigning on the throne of their heart.
Jesus said: "Unless you are born again, you cannot see the kingdom of heaven." John 3:3. A young person who feels that faith is not relevant or valuable is not born again. Unless we are born of the Spirit from above, our human understanding cannot see any value in faith, or any relevancy between faith and our career or other interests. But when a person is born from above, all things become new, including their spiritual life, and their heart gets enlightened eyes to see life completely differently.
We only have time for the things that we make time for. Jesus said: "Seek first God's kingdom and His righteousness, and all of these things will be added unto you." Matthew 6:33. When we seek the things of the world over the kingdom of God, then we are serving the wrong master. God's blessing cannot be over our earthly work when we seek our own over the kingdom of God.
Continue reading below ↓
Like what you're reading?
A life with God
A life with God must come first and foremost. God will then take care of all the other aspects of our life, including our career, even though it may not always work out the way we imagined it would. In God's hands all is at it should be; our lives becomes blessed and fruitful, and we live each day in fellowship with Jesus. On the other hand, those who are lukewarm in their love for Jesus will be spewed out of His mouth (Revelation 3:16), for He is zealous in His love for all those who are His.
There can certainly be many distractions in life, but it is possible to cultivate a connection with Jesus right in the midst of them! We don't need to wait until we get some quiet time to pray to Him. Instead, we can have a personal connection with Him, praying to Him at all times and in every situation, knowing by faith that He dwells in our hearts.
By nature, we tend to compartmentalize our life: this is work, this is play, and whatever is left over (if anything) is my spiritual time. However, Jesus wants to be a part of every aspect of our life: our work, our play, and everything else. Is Jesus the Lord of your life, or something less? He won't settle for anything less than to be Lord of Lords, and King of Kings.
Choose this day whom you will serve!
This post is also available in
Scripture taken from the New King James Version®, unless otherwise specified. Copyright © 1982 by Thomas Nelson. Used by permission. All rights reserved.