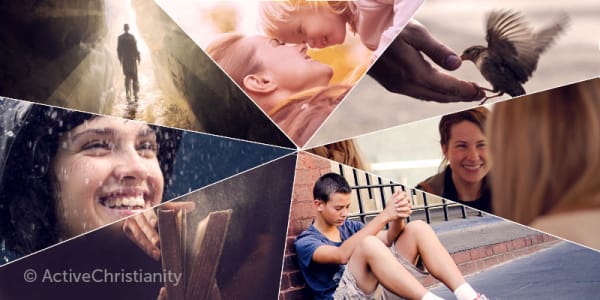 7 perks of being a Christian
Here are seven of the many benefits of being a Christian – seven really good reasons to give up everything and live for Christ!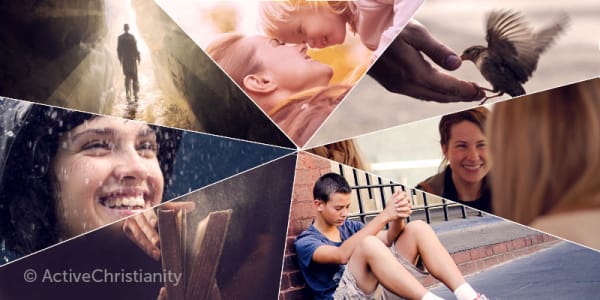 Christianity seems to come at a pretty steep price. Jesus tells us clearly that whoever wishes to follow him must lay down his own life. Sometimes it can be hard to do this, especially when you can't see the immediate benefits. But being a Christian is a life with only advantages! Here are seven of the many benefits of being a Christian – all really good reasons to give up everything and live for Christ.
1 – Receive a personal connection with Jesus Christ
Jesus Christ – a friend for life. Think to have a lifelong friend and companion, mentor and teacher, role model and help in every situation in life. Jesus is such a person for us. He was tempted in all things like us but overcame all sin, so no matter what we meet, Jesus can relate to our situation and will help us to get through it too!
He is somebody we can talk to any time of day about anything at all. He is always there, through thick and thin, and He is always able to help us. Jesus is somebody to whom we can say "Help, me, I'm struggling, I'm sinning, I don't know what to do." And Jesus will say back to us: "I know, I've been tempted there too, but I got victory over that, let me show you how. Let me give you strength."
He won't ever leave us. No matter how big and scary the world is, no matter how many difficult situations pile up, no matter how cold and alone we feel, Jesus is there for us. A personal friend, mentor, and helper for life. What more could anyone ask for?
Continue reading below ↓
Like what you're reading?
2 – Receive the Holy Spirit as a help and companion in your life
"However, when He, the Spirit of truth, has come, He will guide you into all truth; for He will not speak on His own authority, but whatever He hears He will speak; and He will tell you things to come." John 16:13.
The Holy Spirit is sent from heaven to be a guiding presence and power in our life. He guides us in all things; a helper for whatever happens. He shows us our sins, and what we must do to overcome them, and then He gives us power to do so! He is an engine, a motor that drives us forward and gives us strength when we feel that we have none.
"Likewise the Spirit also helps in our weaknesses. For we do not know what we should pray for as we ought, but the Spirit Himself makes intercession for us with groanings which cannot be uttered." Romans 8:26.
Think to have such a help in our lives! The Holy Spirit helps in our weaknesses, and makes intercession for us. With Jesus as our head and the Holy Spirit in our hearts, there is nothing that can stop us from living completely according to God's will and becoming a completely and utterly joyful. And we will be a blessing and a help to the others as well. We can be along in making the world a better place.
3 – Receive
victory over sin

and all the things that make you miserable

All the misery in the world is a result of sin. As Christians, we are called to get victory over all conscious sin. In other words, we can be free from everything that makes us miserable!

Impatience, anger, lust, jealousy – these are not pleasant things to experience. Living according to your sin is like grasping at the wind; it will only leave you empty and miserable and constantly needing more, reaching for the satisfaction of your lusts that seems so close, but will never be enough.

When you get victory over your sin then you find joy. A perfect, heavenly joy that won't leave you feeling empty and miserable. Sin can feel like it makes you happy for a little while but the passing pleasures of sin are nothing compared to the joy of living a victorious life.
4 – Take on the virtues of Christ and be transformed into His image
Jesus spent His life victorious over all sin. He was free to bless people in all things because He didn't have sin on His conscience to hold Him back. All that selfishness, demands on the others, pride, greed, lust, and every other sin imaginable that gets in the way of everything – Jesus got victory over that.
Just like Jesus, we are called to live this overcoming life and as we become freed from sin we become more and more transformed into the image of Jesus Christ.
"But the fruit of the Spirit is love, joy, peace, longsuffering, kindness, goodness, faithfulness," Galatians 5:22. When we let the Holy Spirit come into our hearts and begin to follow Jesus in having victory over sin, then we begin to take on the fruit of the Spirit. Think to be able to be loving, joyful and peaceful all of the time instead of selfish, proud, anxious, or angry. What a blessing we can be to the others then!
As we become more and more like Christ, our capacity to bless and serve the others increases. Not only does Christianity make us happy, but through it we also make those around us happy and that brings us into real joy.
5 – Happiness in the
earthly

life

Everywhere you look people are wondering what the formula is for a happy life. It is a universal goal yet very few have come up with the answer. But as Christians, a happy life is promised to us!

"For I know the thoughts that I think toward you, says the Lord, thoughts of peace and not of evil, to give you a future and a hope." Jeremiah 29:11.

It was never God's intention that we should be miserable on the earth for 80 years and then become happy in heaven. God has thoughts of peace towards us – He wants us to be happy now! And as long as we align our will with God's will for our lives, then of course that is what is going to happen.

"I am filled with comfort. I am exceedingly joyful in all our tribulation." 2 Corinthians 7:4. This is what it means to be a Christian: to be exceedingly joyful in all our tribulations! It is easy to be happy when everything in your life is going well but being a Christian means being happy even when things seem to be going against us.
6 – Peace and rest – a life without worry
"And we know that all things work together for good to those who love God, to those who are the called according to His purpose." Romans 8:28.
The world is a very uncertain place. Natural disasters, financial insecurity, economic crises – how can anyone possibly find rest in such a tumultuous time?
But it is written that "all things work together for good to those who love God." This means that no matter what happens in the world, God takes care of His children. Come what may, God will take care of those who love Him. Nothing can happen to us that isn't for our absolute best.
Whether we understand what the end result of a situation is or don't understand it at all, we can go through life in complete confidence and rest in God, knowing that our whole life has been arranged for the best.
That doesn't mean for our most convenient, or for our idea of what "the best" entails. God allows us to experience trials that – taken in the right way – are opportunities to put our sin to death and experience more and more joy. Isn't that the very best for us?
7 – Life in eternity as Jesus' bride
Death is the greatest "unknown" in life. Fear of death can be the cause of much worry and anxiety. But Christians can go through life with the hope and certainty that they will always be with the Lord. (1 Thessalonians 4:13-18)
We get an eternal life in heaven, living forever in peace and happiness as Jesus' bride! Jesus said: "I am the resurrection and the life, He who believes in Me, though he may die, he shall live. And whoever lives and believes in Me shall never die." John 11:25-26.
"They shall neither hunger anymore nor thirst anymore; the sun shall not strike them, nor any heat; for the Lamb who is in the midst of the throne will shepherd them and lead them to living fountains of waters. And God will wipe away every tear from their eyes." Revelation 7:16-17.
An eternal life in heaven without hunger or thirst, without tears; what could be better than this? Nobody could say no to such a life! Deep down inside, isn't this what everybody wants? An eternal life of joy without suffering. And the only price is that we lay down our life here on earth by putting to death sin like Jesus did, and living only according to God's will.
When the prize is this great the price is nothing at all. God gives us everything we could possibly want or need. He alone sees clearly how we ought to live our lives. He has laid out the perfect life before us and if we are 100 percent obedient to everything He puts on our hearts then this life will bring us into complete joy. We will have strength and power to go through life without ever being miserable and this joyous life of freedom will continue on into eternity!
Scripture taken from the New King James Version®, unless otherwise specified. Copyright © 1982 by Thomas Nelson. Used by permission. All rights reserved.