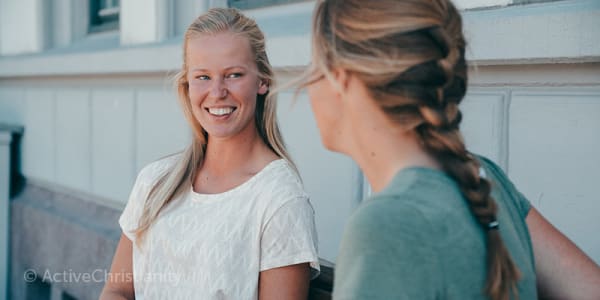 A tip for becoming much happier!
Rejoicing with those who rejoice is easier said than done. But if I can learn how to do just that – just think how much my own joy will increase!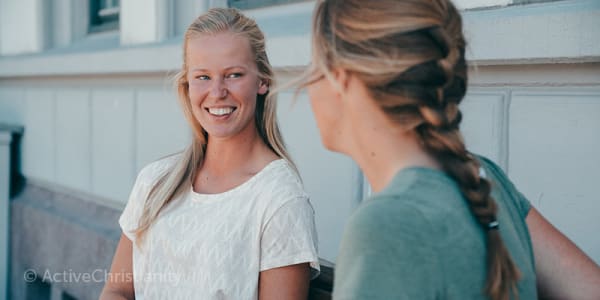 "Rejoice with those who rejoice …" Romans 12:15. This word of God goes directly against my human nature. My natural reaction when I see that something good happens to others is to be envious, and then complain and feel sorry for myself. "Why don't I have what my friend has? Don't I deserve something good too? Maybe I'm just not worth it. It's just not fair." Even if I don't say it out loud, it's in my thoughts and in my spirit. I'm certainly not happy then.
So what can I do about this? Do I have to continue in it? The good news is – I can be totally free from such thoughts! When these dark clouds of envious and selfish thoughts start to drift my way as a human reaction to something I have seen or heard, I have to judge them and acknowledge them for what they are – temptations to sin! Then I can hate them, and I can simply say, "No! I'm not going to give in to such thoughts and believe them! They are not according to God's Word. And they don't make me happy either. Why then would I let them dwell in my mind?"
And after I have said no, I also have some powerful weapons to drive these thoughts far away. I can pray to Jesus, "Help me not to give in to these thoughts!" However reasonable, justified, or true they may seem according to my human reasoning, Jesus is a mighty Helper in time of need. (Hebrews 4:15-16.) God also helps me to overcome by giving me His Word. "Rejoice with those who rejoice …" Romans 12:15. "Love does not envy …" 1 Corinthians 13:4. "Let your conduct be without covetousness; be content with such things as you have." Hebrews 13:5. As long as I hold fast to such words and continue to fight against these thoughts, the thoughts have no power over me!
Read more here: How to take every thought captive
God's Word also gives me power to turn my thoughts towards the good and away from the selfishness in my human nature. I can choose to thank God for my friends and how He has blessed them. In my heart I love them, and I don't want anything to get in the way of that! I once heard that it's impossible to think negatively about someone you are praying for. I believe the same is true here – I can't be envious of someone if I'm praying for them! I can also thank God for all that He has given me. If I think back a bit, it's clear that He has a true care for me, follows along in the details of my life, and gives me exactly what I need to be saved, which is my deepest desire. I definitely have all reason to be full of thankfulness and drive all discontented thoughts far away!
Eventually the temptation loses its power and I have kept my joy. If I continue in this battle, it will become easier and easier to rejoice with those who rejoice. As time goes on, I will begin to do that naturally. If I only rejoice when something good happens to me, and in turn lose my joy when something good happens to someone else, then I really have very little joy in life. But if I can rejoice with all those who rejoice – just think how much more joy that is! And how much happier I will be!
Like what you're reading?
This post is also available in
Scripture taken from the New King James Version®, unless otherwise specified. Copyright © 1982 by Thomas Nelson. Used by permission. All rights reserved.