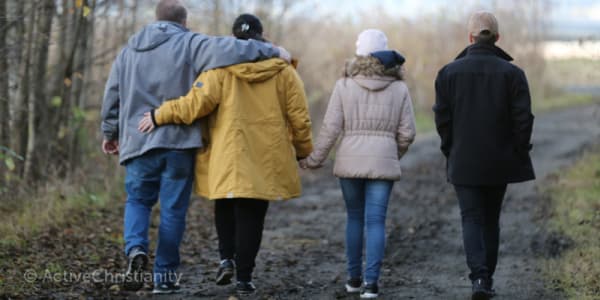 Am I doing it for Jesus?
If you ever find that your task in life has become burdensome, it's time to take a step back and ask whom you are doing it for.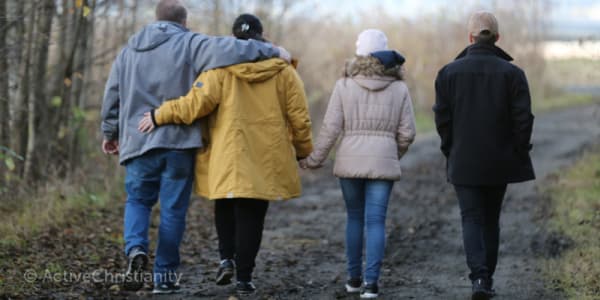 When I was in college, it was very clear to me that I needed to follow the Bible verse that said to do everything heartily, as to the Lord (Colossians 3:23). I knew I needed to apply myself and do a good job, always with the intention that I was doing it for Jesus. When I think back on college life, it was relatively easy to keep that end goal in sight, with the years to graduation always on the countdown. The fast-paced, constantly changing college schedule lends itself to looking at that end goal often, and with that, I was able to keep my mind on the ultimate goal: Do it for Jesus.
Now, 20 years later, that constantly flexing college life has been exchanged for a more "normal" life as a working mother with five children. For the most part, my life continues, day after day, much the same as a year ago, five years ago, and even 16 years ago when I became a mother for the first time. There are lunches to pack, clothes to wash, kids to get off on to school, dinner to make, kids to bathe and put to bed, a house to clean, and all this, while holding down my own job.
Oh, believe me, the joys of motherhood are great and I wouldn't exchange it for any other pleasure in this life. The joys are often in the little things, like the moment when your toddler says, "I want to tell you a secret," and then she whispers, "I love you!" Or when you see them conquer their fears: "Look Mom. Watch me dunk my whole head underwater ten times!" Or when you see the excitement in your teenager's eyes as she takes her first turn in the driver's seat.
But I have been thinking lately, as each day unfolds like the one before into the never-ending cycle of work, it's time to ask myself again, am I doing it for Jesus? When I am called into my sick child's room in the middle of the night, am I doing it for Jesus? When I am packing lunches early in the morning, am I doing it for Jesus? After I get the kids off to school and I start work every morning, am I doing it for Jesus? And when they are all fed and in bed for the night, did I do it for Jesus?
When I lose my focus on the goal, it's easy for life to become burdensome—when I allow myself to be weighed down by all the work there is to do around me. "But take heed to yourselves, lest your hearts by weighed down with [… the] cares of this life." Luke 21:34. I've found that if life ever becomes burdensome, it's because I have lost my focus and I am not looking to Jesus. It makes me think of the verse that says, "If then you were raised with Christ, seek those things which are above, where Christ is, sitting at the right hand of God. Set your mind on things above, not on things on the earth." Colossians 3:1-2. So in the midst of my "normal" life, which would ordinarily be heavy and difficult, I can be liberated when I look to Jesus.
I believe this applies to anyone, in any stage of life, not just motherhood. If you ever find that your task in life has become burdensome, it's time to take a step back and ask, "Am I doing it for Jesus?"
Like what you're reading?
Scripture taken from the New King James Version®, unless otherwise specified. Copyright © 1982 by Thomas Nelson. Used by permission. All rights reserved.