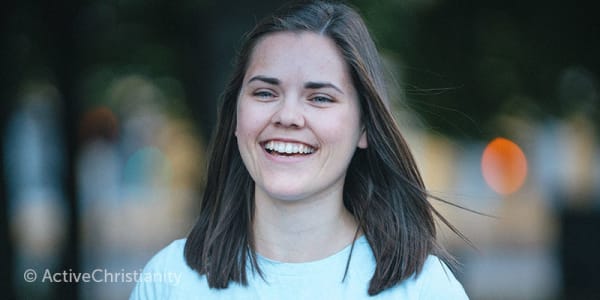 Faith changes everything
Ever since the spirit of faith entered my heart, my whole outlook on life has changed down to the details.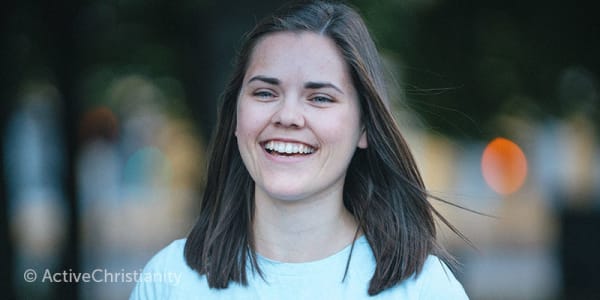 Faith. Have you ever wondered how something so powerful could at the same time seem so abstract?
What is faith? It's a word that we as Christians hear very often. Faith in Jesus, God's Son, and His sacrifice for us, has saved us from eternal perdition and death. Faith in this is the basis for salvation. It puts us in connection with God. But how does this faith translate into something concrete in my daily life, when I go about my tasks at home, at work, or wherever I am? What does it really mean to have faith in God?
A living faith in God
Not long ago, I had a personal revelation about faith. You can put it this way, that faith has become something very real for me. It's gone from being something that I struggle to understand with my head, to something that has entered my heart. Faith is now what keeps me going during the day. It fuels my daily decisions to make the right choices.
Faith has become something practical, personal, tangible, incredible. It has changed my outlook on life. Actually, it has changed everything. Not in a sweeping, general kind of way. But in a way that has affected everything from the mundane daily chores to the big challenges, from believing that I will have enough strength to finish a task after a long day, to having faith that I will come to a complete fullness of divine nature. (2 Peter 1:4) I dare say that this is what it means to have a living faith.
Continue reading below ↓
Like what you're reading?
Faith – the evidence of things not seen
I've always wondered about what it means that faith is the evidence of things not seen. "Now faith is the substance of things hoped for, the evidence of things not seen." Hebrews 11:1.
How is it possible to believe in something I can't see, or maybe haven't even the slightest clue about? Like for example, that my future – though unknown – is safe in God's hands? But I've realized that faith really is the evidence of things not seen, because the minute I start believing, it's already happening. Something changes in my heart, and faith in itself is the biggest motivation for me to make what I am convinced of become reality.
"If you abide in Me, and My words abide in you, you will ask what you desire, and it shall be done for you." John 15:7. I have full faith in this and experience this, every day! From a simple request like being able to catch the train, or that an evening with my church's children activity group will be blessed and good, or prayers for the others for their healing and protection, I experience that God answers prayer again and again. This increases faith in me, and even more of a desire to pray – I am dependent on prayer. I can pray for the small daily things or the big challenges, and be at rest because I know my requests have been heard.
"Oh, taste and see that the Lord is good; Blessed is the man who trusts in Him!" Psalm 34:8. This is how I experience God!
Faith in God gives victory
I am someone who believes in victory over sin. Besides helping me come to rest in the practical things of daily life, faith has helped me come to rest in the fact that He who has begun a good work in me will complete it until the day of Jesus Christ. (Philippians 1:6) That doesn't mean that I passively wait for something to happen, but on the contrary, faith gives me boldness in my battles. If you were to go to battle 100% certain that you would come out of it alive and with a triumphant victory, wouldn't that give you all the strength and boldness to fight and to take risks, so you gain the victory you already see ahead of you?
Faith gives victory. Faith guarantees victory. And with it comes blessing too much to measure or describe. A deep rest. Unshakable joy. Power to overcome even more.
With faith, the invisible becomes visible. I experience God's invisible power and strength that I didn't have before. I get grace, which is help, and I know that because in the areas where I used to struggle, it gradually becomes easy. Where it used to be horrifying for me to have to open my mouth and admit my mistakes, it isn't as painful now the more I do it.
Faith comes even more when I see that all that God does and gives to me is nothing I could have achieved on my own. God is real, Almighty, and it gives me even more of a desire to serve Him.
Faith in God brings rest
Faith, trust in God, victory, and rest correlate.
Faith brings rest. Rest because I know my life is in God's hands. Rest because I am winning victory. Where there once was constant battle against the lusts that seemed to rise up without end, victory silences it all. There is an end. Rest is the same as triumphant victory!
"Therefore, since Christ suffered for us in the flesh, arm yourselves also with the same mind, for he who has suffered in the flesh has ceased from sin …" 1 Peter 4:1.
Just holding on to faith in this verse makes enduring in temptation easier to bear. It seems heavy and difficult now when I have to deny my own will, but if I just hold out, there will come a day where I will no longer be affected by what's going on when I'm in a similar situation. I will have rest amidst the storm. I will become unshakable!
Faith makes life light and easy to live. There is not a day where I have to worry. Faith eliminates confusion. Faith eliminates speculation. Faith eliminates indecisiveness.
Faith in God is a choice
Faith is a choice! I can pray for it, fight for it, but in the different situations of life, I have to choose it.
Choosing faith really isn't related to anything concerning my feelings or reasoning at all. The more I choose to believe, the easier it becomes. Faith changes things!
Faith means holding on to God's promises despite how weak and wretched I am. Because faith is a choice of the heart, and everyone can make that choice.
All it takes is one step of faith. Choose to believe; let faith completely transform your life!
"'Bring all the tithes into the storehouse, that there may be food in My house, and try Me now in this,' says the Lord of hosts, 'If I will not open for you the windows of heaven and pour out for you such blessing that there will not be room enough to receive it.'" Malachi 3:10.
This post is also available in
Scripture taken from the New King James Version®, unless otherwise specified. Copyright © 1982 by Thomas Nelson. Used by permission. All rights reserved.