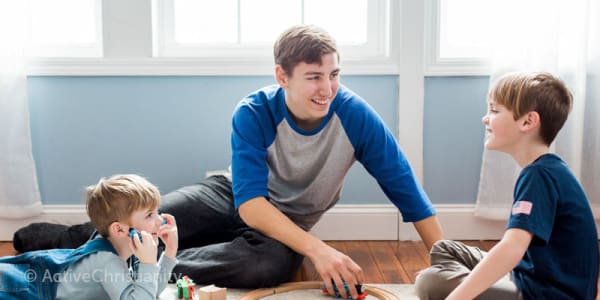 From selfishness to selflessness
Life changed for John when he discovered for himself how much better it is to give than to receive.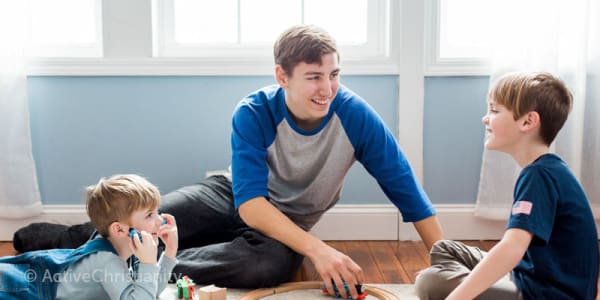 "No one pays attention to me. I wish someone would do something for me; I wish someone would care about me; I wish …"
These thoughts ran through my head as I lay in bed after a long day. I was quite upset because of something that had happened, and I blamed my friends for it. "None of my friends do anything for me." I only wish I had known then how damaging these thoughts were, how destructive they were for my life.
I was being selfish
I didn't realize how selfish I was being; not at first. I prayed to God and asked Him for a way out of the loneliness that was consuming me. I hoped and prayed that He would send someone to help me, but I knew deep down inside that He had something much better in store. Over time God showed me how engrossed I was in my thoughts and He provided a way of escape. I was expecting that suddenly someone would show up in my life and solve all my problems. But instead, I found out that the problem was something I could do something about myself, instead of lying around waiting for someone else to fix things for me.
God showed me through His Word how selfish I was being. These thoughts about "poor me," "no one likes me," "me, me, me" were totally self-centered and egotistical. God's Word speaks clearly and powerfully about selfishness and selfish aims: "For wherever there is jealousy and selfish ambition, there you will find disorder and evil of every kind." James 3:16. His Word was true: I only found disorder without rest in my thoughts. I was always waiting for somebody else and soon my life became dependent on others, which I had absolutely no control over. Life just become bogged down with anxiety and unrest. I was hoping for the others to think of and do things for me, but the only thing I could control was what I could do for the others.
Continue reading below ↓
Like what you're reading?
I could be a friend to others
"… in lowliness of mind let each esteem others better than himself. Let each of you look out not only for his own interests, but also for the interests of others." Philippians 2:3-4.
It is really simple actually. Sometimes it is just giving a smile or just saying a few words of encouragement to bless others. I find comfort in God's Word: Jesus tells us that we are to love our neighbors as ourselves (Mark 12:31). We are to love the others as much as we naturally love ourselves. My mindset has changed for the better. Instead of always anxiously seeking help from others, never finding true rest, always thirsting for more, never being filled, I could be that person I was endlessly seeking after for someone else.
Satan fights as hard as he can to get me to change my mind. I find myself being tempted to be absorbed in my thoughts; tempted to be engrossed only in myself and my own problems. But I keep saying "no" to Satan and I overcome these temptations one by one. I pray to God to give me grace and strength so that I can overcome every single time I'm tempted. When these thoughts and feelings come, I have to cry out to God to help me become free from selfishness. Then I choose to rather bless those around me.
My life is turned around
I am now assured that I am not living life in vain. I no longer have to depend on the others, and I no longer have to depend on my feelings. The result is eternal happiness and not momentary pleasure. I am assured that I can overcome every trial and every sin. I have faith in God that I can overcome all my sin because He says so in the Bible. "God is faithful, who will not allow you to be tempted beyond what you can able, but with the temptation will also make the way of escape that you may be able to bear it." 1 Corinthians 10:13.
Now, instead of being focused on myself and how I feel, I can see the needs of other people around me. I can reach out to others who may feel alone, I can help and encourage them. I can be a disciple of Jesus who believes God's tremendous Word and does the good.
"Let us not grow weary while doing good, for in due season we shall reap if we do not lose heart." Galatians 6:9.
This post is also available in
Scripture taken from the New King James Version®, unless otherwise specified. Copyright © 1982 by Thomas Nelson. Used by permission. All rights reserved.