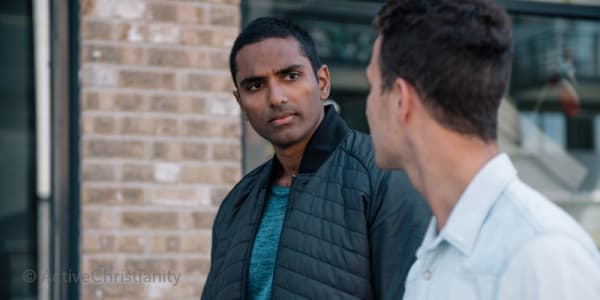 God's treatment plan for freeing us from pride and arrogance
We have a lot of pride that we can't even see. But God wants to free us from that!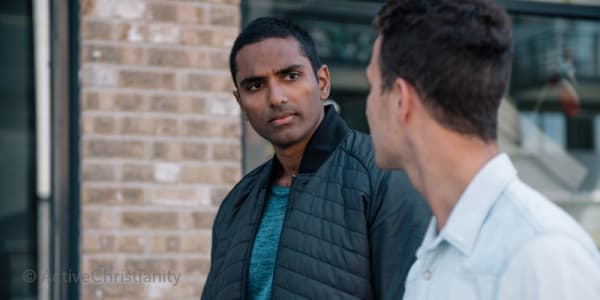 The only explanation Job's three friends could find for his trials was that he must have sinned or transgressed in some way. That is why they tried to convict Job about his sins; but Job insisted he was blameless. Elihu had a better understand­ing, and he exhorted Job to listen to him when he said, "For God may speak in one way, or in another, yet man does not perceive it. In a dream, in a vision of the night, when deep sleep falls upon men, while slumbering on their beds, then He opens the ears of men and seals their instruction. In order to turn man from his own works, and eradicate pride from man …" Job 33:14-17. [Norwegian translation]
People have a lot of pride that they can't see. But now God wants to have fellowship with us. He knows the strength of man, and we come to know it as we grow up. If we want to come into intimate fellowship with God, we must become meek and lowly of heart. Those are the only people He can speak to.
God understands your pride and arrogance
"For He need not further consider a man, that he should go before God in judgment." Job 34:23. When God meets you, He understands you very well—He knows your arrogance. Therefore, He sends you into circumstances and gives you the specific treatment needed to get rid of your arrogance.
"But if we walk in the light as He is in the light, we have fellowship with one another, and the blood of Jesus Christ His Son cleanses us from all sin. If we say that we have no sin, we deceive ourselves, and the truth is not in us." 1 John 1:7-8.
By walking in the light, I begin to see my indwelling sin, my human nature. So much pride and arrogance can hide behind an outwardly pious form. You will discover this on the day you are numbered among the transgressors. What will you defend then? It is your own pride. Instead, let yourself be pu­rified in that fire.
Watch more about what it means to be purified in the fire here: Love the fire
Continue reading below ↓
Like what you're reading?
A continual development
Some people have a good conscience—they don't sin. But that doesn't mean that the body of sin has been taken away. It means that they are walking in the light as far as they have light. But when they walk in the light, they begin to see new depths of sin that they hadn't seen before. If they are not in the race, life and development will stop. They become one of the pious lords who cannot build up the church because of their own pride.
"Beloved, do not think it strange concerning the fiery trial which is to try you, as though some strange thing happened to you …" 1 Peter 4:12. Fire is necessary so that I can see my pride—see the underlying causes for temptation. Then I can see that I have sin. This understanding makes it possible for me to rejoice in temptation, because I know that God loves me and wants to show me more of the pride that came through the fall. God works with us like this so we won't become like the camels that break loose.
"How can you say, 'I am not polluted, I have not gone after the Baals?' See your way in the valley; know what you have done: you are a swift dromedary breaking loose in her ways." Jeremiah 2:23.
God exalts the humble
We all come into humiliating circumstances. Job didn't understand his situation until after Elihu had spoken and God Himself had spoken to him out of the whirlwind. God is able to exalt those who humble themselves—you don't have to worry about that. "Now the Lord blessed the latter days of Job more than his beginning; for he had fourteen thousand sheep, six thousand camels, one thousand yoke of oxen, and one thousand female donkeys. He also had seven sons and three daughters." Job 42:12-13.
I wish you great success in this process of humiliation! May it go well when the fire comes! The greater the glory, the greater the fire and purification that is required. But then we can be of greater help and blessing for other people. When we listen to God's Word, we can look into the perfect law of lib­erty and become blessed in what we do. If we don't do that, life becomes a heavy burden when the gospel is preached. Those who do not look into the perfect law of liberty feel like they have enough burdens already, and they don't want to hear any more. They don't look into God's Word, and they don't realize that the Word is the perfect way to come to lib­erty.

This article has been translated from Norwegian, and was first published as the chapter titled "Pride" in the book "Shepherd and Prophet," published by Skjulte Skatters Forlag in 2004.
© Copyright Stiftelsen Skjulte Skatters Forlag
Scripture taken from the New King James Version®, unless otherwise specified. Copyright © 1982 by Thomas Nelson. Used by permission. All rights reserved.