Growth of the body of Christ
In the body of Christ we must experience spiritual development. How do we attain spiritual maturity so that we are joined and knit together with the rest of the body?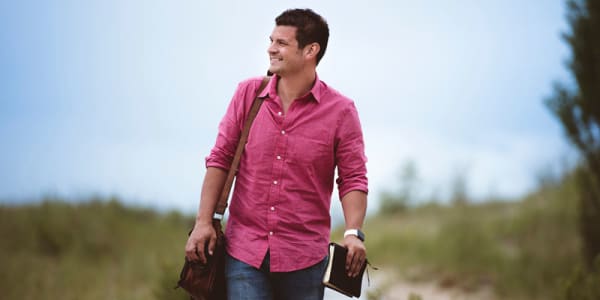 In Ephesians 4:14-16 Paul gives us a clear picture of how the body of Christ and each of its members works and develops:
"That we should no longer be children, tossed to and fro and carried about with every wind of doctrine, by the trickery of men, in the cunning craftiness of deceitful plotting, but, speaking the truth in love, may grow up in all things into Him who is the head – Christ – from whom the whole body, joined and knit together by what every joint supplies, according to the effective working by which every part does its share, causes growth of the body for the edifying of itself in love."
Peter writes in 1 Peter 2:2, "as newborn babes, desire the pure milk of the word, that you may grow thereby," and that rule applies for all of us. When we first start our walk with Jesus, as our Lord and Savior, then we need the pure milk of the word. We are too spiritually immature to eat and digest anything more than that and really, at that stage that is the way it is supposed to be!
The body of Christ experiences growth
It is so exciting and fun to watch babies and children grow. We rejoice to see them take their first baby steps and utter their first words. I have heard some people say, "Oh I wish they would stay a toddler forever!" However, if that were really to happen, there would be something dreadfully wrong. Unfortunately, there are those that think the same way regarding spiritual growth. But Jesus is not looking for a spiritual toddler as His bride. No way! So, how can such a person grow into a part of the body of Christ?
"For everyone who partakes only of milk is unskilled in the word of righteousness, for he is a babe. But solid food belongs to those who are of full age, that is, those who by reason of use have their senses exercised to discern both good and evil." Hebrews 5:13-14. In other words, we need to practice the word of righteousness!
Jesus shows the importance of this attitude of mind in Matthew 7:24-25: "Therefore whoever hears these sayings of Mine and does them, I will liken him to a wise man who built his house on the rock and the rain descended, the floods came, and the winds blew and beat on that house and it did not fall, for it was founded on the rock."
Be a doer of the Word
This is the secret for the growth of the body of Christ; that "every part does its share!" It is natural for us as human beings to think that hearing and believing what is being said gives us growth and increasing maturity. But the truth is that we will remain babes in Christ if we don't become doers of the Word. "But be doers of the word, and not hearers only, deceiving yourselves. For if anyone is a hearer of the word and not a doer, he is like a man observing his natural face in a mirror; for he observes himself, goes away, and immediately forgets what kind of man he was." James 1:22-24. We need to be honest with the one we view in the mirror and ask ourselves if we are practicing what we read and hear from the Word of God.
Read more about practicing the Word of God: "The message of the cross: practical Christianity"
"But he who looks into the perfect law of liberty and continues in it and is not a forgetful hearer but a doer of the work, this one will be blessed in what he does." James 1:25. Clearly it is work to take up the battle against the lusts that reside in our fallen sinful nature. To deny ourselves and pick up our cross takes real effort. But that is exactly how we become a member of the body of Christ!
"In the beginning was the Word, and the Word was with God, and the Word was God." John 1:1. When we hear the Word of God then a little of Jesus is revealed to us, and at the same time we realize how far we are from being like what we just heard, or from actually being like Jesus. That is the mirror that James is writing about.
It is in this very uncomfortable place for our flesh, when the light of God's Word reveals or judges out true condition, that if we mix the promises that are in God's Word with faith in our hearts that we obtain what Peter calls "precious promises:" "His divine power has given to us all things that pertain to life and godliness, through the knowledge of Him who called us by glory and virtue, by which have been given to us exceedingly great and precious promises, that through these you may be partakers of the divine nature, having escaped the corruption that is in the world through lust." 2 Peter 1:3-4.
The nature of Jesus grows within us
Is it really possible to be in such a development that these incredibly strong lusts and desires that are in my fallen nature actually become weaker and weaker until they perish? While at the same time this divine nature of Jesus grows within us? Absolutely, totally and completely YES!
"And those who are Christ's have crucified the flesh with its passions and desires." Galatians 5:24.
"A disciple is not above his teacher, but everyone who is perfectly trained will be like his teacher." Luke 6:40. Jesus as the master teacher instructs us how and when to pick up and use our personal cross against the lusts that are dwelling in our fallen nature. He teaches us to place our personal cross at the door to our hearts so that we can always keep a pure heart for God. When each member does its share, that is to pick up their cross, then they will experience the growth of the body of Christ, which is to grow in the fruits of the Spirit. "But the fruit of the Spirit is love, joy, peace, longsuffering, kindness, goodness, faithfulness, gentleness, self-control. Against such there is no law." Galatians 5:22-23.
Scripture taken from the New King James Version®, unless otherwise specified. Copyright © 1982 by Thomas Nelson. Used by permission. All rights reserved.