The amazing things the Spirit can do for you!
Have you experienced the incredible power that comes when you are filled with the Spirit?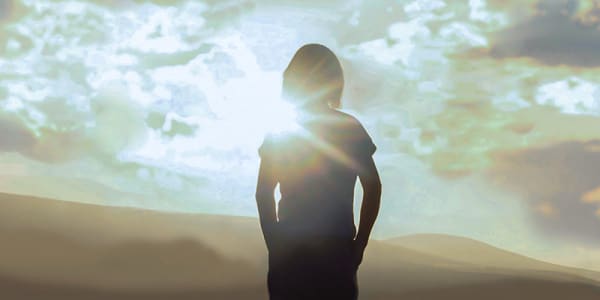 In Ephesians 5:18 it's written: "… be filled with the Spirit." This is a simple and good exhortation. If you're not filled with the Holy Spirit, then you can't manage to stand against the spirit of the times. Then you're drawn to the world, and Satan gains power over your life. Your spirit begins to taste of the world; it tastes of earthly things rather than the things that are above. So how can you become filled with the Spirit?
The Spirit of Jesus is heavenly. So even though He was on the earth, He still belonged to heaven. He loved His Father and His Father's will. It was the Father who led Him the whole way and condemned sin in His flesh. (Romans 8:3) It was the Father who gave Him light. He came to earth because of sin, in order to help us. He lived His life in the will of the Father and He offered Himself in the power of an eternal Spirit. And that was the Spirit that He gave back to the disciples on the day of Pentecost. God really wanted to show people that this was the beginning of a new era. So the Spirit came with a sound from heaven, as of a rushing mighty wind. Then those who were in Jerusalem saw that people were speaking in other tongues, etc. God wanted to manifest that this was a new time, with new opportunities and possibilities for people to partake of the same life that the Father had led His Son to.
The Spirit is power
And that's why Paul says, "Be filled with the Spirit." Because when you get the power of this Spirit within, then you're able to live a heavenly life here on earth. Instead of living a life of fighting and quarreling, and envy and jealousy, that kind of thing. These are the things that ordinary, earthly people live in. Because their whole life, their very existence, is drawn to the earth. But you can receive a new mind – a heavenly mind, with a new spirit! And a spirit consists of thoughts, so the Holy Spirit gives you new thoughts!
God's Spirit dwells in Jesus' commandments and the laws of the Spirit of life; in everything that He has said – in the Word. So when you present yourself to be obedient to that, then the Spirit comes to you! Then you receive the power of the Spirit! Because it's written that He gives His Spirit to those who obey Him. Obey Him and you will be filled with the Spirit! Then you receive a tremendous help in life. Temptation to sin flares up like a fire. It takes a heavenly fire to counter that. And that's the power of the Holy Spirit. It's the heavenly power that opposes everything that comes from the flesh. It consumes and destroys so that everything that belongs to an earthly life becomes just like some burnt out ruins.
The Spirit is life
But the Spirit creates life! He creates life in your spirit. You get a connection with the living God! And the Spirit can also be described as "the Man with the light!" Light streams into your mind. Light and glory. All light comes from God. All darkness comes from the devil. With that light you become happy and content and satisfied. You can speak to one another with songs of praise, as it's written further on. And there is laughter and rejoicing in your heart. We who once lived in all kinds of different sins and were sinners right from the beginning, we receive a new life through the Spirit.
Then you become a work of God. God begins to build you up. He works in you, both to will and to do. (Philippians 2:13) And the new life that emerges, that's an eternal life. Eternal life! And the content that you get in your spirit will remain with you for all of eternity. What an incredibly fantastic calling we have when we seek God. He wants to give us glorified bodies. Then we'll be able to rule and reign together with Jesus Christ in eternity! (Philippians 3:20-21; 1 Corinthians 15:42-44,49)

This article is based on a talk by Kaare J. Smith on October 21, 2019.
Scripture taken from the New King James Version®, unless otherwise specified. Copyright © 1982 by Thomas Nelson. Used by permission. All rights reserved.