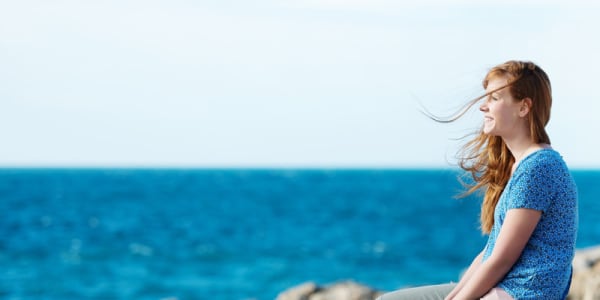 Can I be free from sin?
Even though it can be hard for many to believe, it is completely possible to be free from sin.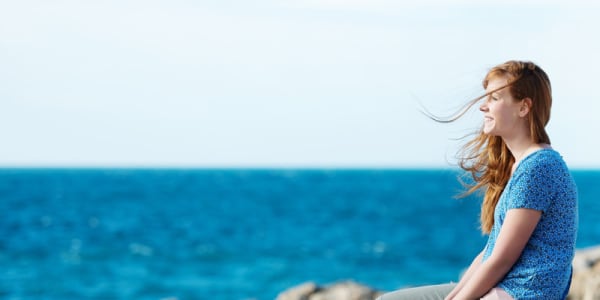 Even though it can be hard for many to believe, the Bible clearly tells us that in the New Covenant it is completely possible to be free from sin—not only manifest, outward sinful actions, but the very root of sin that I have inherited and which dwells in my human nature.
Our human nature
By nature, we humans have an inclination to do our own will, or in other words, to sin. By my own human strength I am not able to overcome these tendencies, the sin that dwells in my flesh, or human nature.
We can see this in the examples we have in the Old Covenant. Every year the high priest had to enter the Holiest with blood of goats or bulls to atone for his own sins and the sins of the people. Even the most devout of them, those who were outwardly blameless according to the law, were not able to control the sin that dwelt in them.
Jesus' sacrifice
By sacrificing an animal in the Old Covenant, the people could receive forgiveness for the sins they had committed, but the blood of animals could not take away the sin in human nature, and another sacrifice was required. This sacrifice was brought by Jesus. We can read about this in Hebrews 10:4-7: "For it is not possible that the blood of bulls and goats could take away sins. Therefore, when He came into the world, He said: 'Sacrifice and offering You did not desire, but a body You have prepared for Me. In burnt offerings and sacrifices for sin You had no pleasure. Then I said, "Behold, I have come—in the volume of the book it is written of Me—to do Your will, O God."'"
"I have come to do Your will". It was in His body that Jesus brought this sacrifice, and that was His own will, which He gave up for God's will. The lusts and desires in His flesh—were put to death, so He never once committed sin, despite being tempted. In this way He opened up a new way into God's presence, so that people who follow in His steps can have communion with God. "Therefore, brethren, having boldness to enter the Holiest by the blood of Jesus, by a new and living way which He consecrated for us, through the veil, that is, His flesh…" Hebrews 10:19-20.
The blood that Jesus took with Him into the Holiest, God's presence, was the blood of his own self-will, and this was done once for all. Because the sin in His flesh was actually put to death within Him, there was no need for the yearly atonement.
But what about the sin in our nature?
Because of Jesus' sacrifice, He received the power to forgive the sins that I have committed, if I truly want to follow Him. This gives me the opportunity for a new start, but I also notice daily that the sin that I have in my flesh hasn't been taken away by forgiveness.
The only way to be finished with sin in the flesh is to go the same way that Jesus went. It is written that He is our forerunner, and He opened this way through the flesh for us to follow Him on. "For to this you were called, because Christ also suffered for us, leaving us an example, that you should follow His steps: "'Who committed no sin, nor was deceit found in His mouth.'" 1 Peter 2:21-22. Following in His steps means that I don't commit sin either, and this is possible through the power of the Holy Spirit, by denying myself and hating the lusts in my flesh. Then the sin that I have will be put to death within me, so that no sin is committed. Then I am free from sin!
"Therefore, since Christ suffered for us in the flesh, arm yourselves also with the same mind, for he who has suffered in the flesh has ceased from sin, that he no longer should live the rest of his time in the flesh for the lusts of men, but for the will of God." 1 Peter 4:1-2
"For if you live according to the flesh you will die; but if by the Spirit you put to death the deeds of the body, you will live." Romans 8:13.
Scripture taken from the New King James Version®, unless otherwise specified. Copyright © 1982 by Thomas Nelson. Used by permission. All rights reserved.