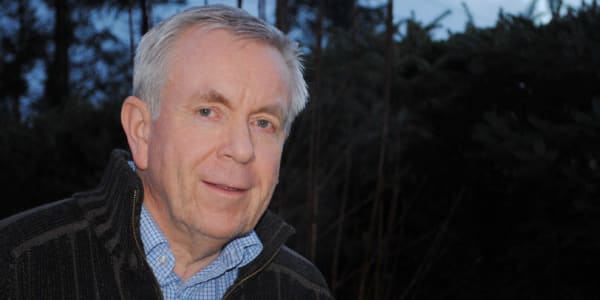 I have chosen to believe in God
"You most likely have a diagnosis of…." The doctor's words seemed to hang in the air.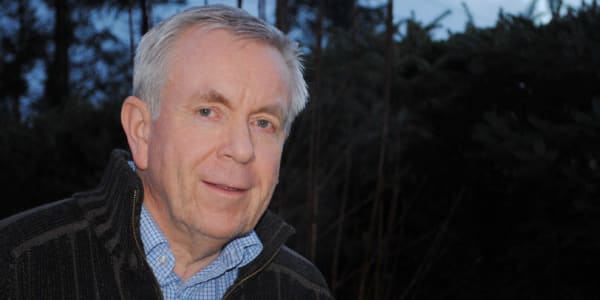 What will happen now? How will this affect those nearest to me? Why me, and why right now?
I felt like I had so many things that were undone, and so many exciting and interesting tasks ahead, not least with my family and watching my children and grandchildren grow up. Would I be more limited in my activities?
The drive home was an interesting experience. I sensed that peace and rest filled my thoughts. It was as though I had received a new perspective in life. The restless thoughts lost their grip and I recalled Paul's words in Philippians 4:6, "Be anxious for nothing, but in everything by prayer and supplication, with thanksgiving, let your requests be made known to God; and the peace of God, which surpasses all understanding, will guard your hearts and minds through Christ Jesus."
Of course! I had already chosen to believe God, so shouldn't that choice also show me the way in this situation? Would I perhaps experience a whole new realm of believing in God – of placing my life in God's hands in all circumstances?
Continue reading below ↓
Like what you're reading?
Placing everything in God's hands
"Placing your life in God's hands." How does that work? Doesn't it seem a little passive? Aren't you going to do something to get healthy? Of course I will do what I can to become healthy or slow the progression of the disease, but I am not consumed with the thought that I MUST find a cure.
Again, a word from the Bible came to me: "Therefore humble yourselves under the mighty hand of God… casting all your care upon Him, for He cares for you." 1 Peter 5:6-7.
Humbling yourself under God's will is the same as choosing to believe in God's care. This choice has put me in touch with heavenly powers – powers and resources which you cannot explain until you yourself have taken the step of faith. Which step, you might ask? The step of forsaking my own thoughts and allowing God's thoughts to guide my life.
I have chosen to believe in God's good and caring hands. Through different circumstances which arise, God will give me the opportunities to be freed from or saved from my human reactions. The reactions could be bitterness, worry, or all kinds of restless thoughts and opinions. In my situation I have chosen to accept the consequences of believing in God. In what way? By choosing to give God thanks for everything. That has given me peace of mind and thankfulness for everything I can do and am still able to use my resources for. When the restless thoughts "knock on my door," I do not need to open it. God shows us another "door" which we can use – the "door of faith." Through this I can have a relationship with Him. We use this door when we commit ourselves to God with our daily needs. There we get answers from our heavenly Father, who is fully aware of what is best for us – with an eternal perspective.
This post is also available in
Scripture taken from the New King James Version®, unless otherwise specified. Copyright © 1982 by Thomas Nelson. Used by permission. All rights reserved.