Is your faith worth defending?
What are you actually fighting for?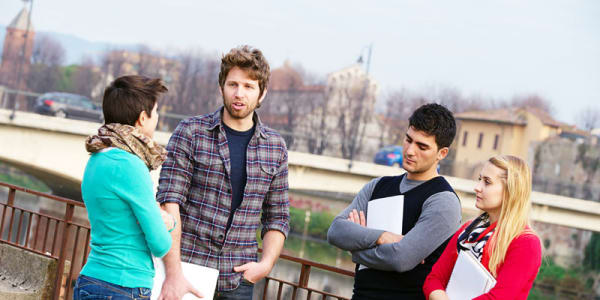 What springs to most people's mind when you say the word "Christian" or "Religious?" Maybe the word "scandal" is high up on the list, maybe even "hypocrisy", "pointless" or not least, "irrelevant." Is this really the faith the Bible exhorts us to fight for?
"Beloved, while I was very diligent to write to you concerning our common salvation, I found it necessary to write to you exhorting you to contend earnestly for the faith which was once for all delivered to the saints." Jude 1:3.
Thankfully when Jude wrote what he did, he wasn't referring to any of the above; he wasn't referring to the connotation of "modern day Christianity." He was writing about the faith which was once for all delivered to the saints! Once for all, as in don't come later on and try to pretend that Christianity is something other than that original faith that has been delivered to us! Jude 1:17: "But you, beloved, remember the words which were spoken before by the apostles of our Lord Jesus Christ."
What are you actually defending?
So what exactly is this faith that you are fighting for? What are you actually defending when you stand up and say, "I'm a Christian?"
Being a "Christian" means being a "follower of Christ;" having the same mind as Him. Peter writes,"Therefore, since Christ suffered for us in the flesh, arm yourselves also with the same mind, for he who has suffered in the flesh has ceased from sin." 2 Peter 4:1. In other words, if you arm yourself with the same decision, that when you are tempted to sin, that you would (as Jesus did) rather suffer than give in to temptation, you can actually cease from sin! Peter describes it as "suffering," because when you say "no" to your lusts and desires, it goes against your nature, and that is painful. But the suffering leads to something good – it leads to true freedom from sin. It means truly following in Christ's footsteps. Now that's a faith worth defending!
You can't defend your faith if you live in sin
A life of giving in to your natural sinful tendencies – what the Bible calls 'lusts' – is like living in a dark prison cell. No matter what religion you choose to profess, your life – what you do and say – still testifies that you are a slave of sin. As long as you remain in this 'cell', then how can you defend your faith convincingly? After all, everyone can see by the words that come out of your mouth – your reactions and your actions – that you are bound by your sin!
When the Jews told Jesus that they had never been in bondage to anyone, Jesus answered them, "Most assuredly, I say to you, whoever commits sin is a slave of sin. And a slave does not abide in the house forever, but a son abides forever. Therefore if the Son makes you free, you shall be free indeed." John 8:34-36.
Start to live like a Christian – Free from sin
"Free indeed…" means free from sin! Not just freedom because Jesus forgave your sins, but also free to get up in the morning, and deny your egotism. Free to take up your cross and follow Jesus. Free to overcome as He overcame. Then your life becomes a testimony in defence of your faith.
Thankfully we are not alone. "For in that He Himself has suffered, being tempted, He is able to aid those who are tempted." Hebrews 2:18. Jesus knows what it's like to be a person, with human inclinations. He knows what it costs to come to a victorious life, and that's why when you pray to Him, He will help you to overcome the sinful thoughts and reactions that live in your nature. Every temptation is an opportunity for victory, and each time you overcome you will become more and more liberated from sin!
If this is what you want, then don't waste any time. Pick up your Bible and read for yourself. Pray and ask God to give you faith that it's possible to become liberated from sin. Then start to live like Christian – a Christian with a faith worth defending.
This post is available in
Scripture taken from the New King James Version®, unless otherwise specified. Copyright © 1982 by Thomas Nelson. Used by permission. All rights reserved.