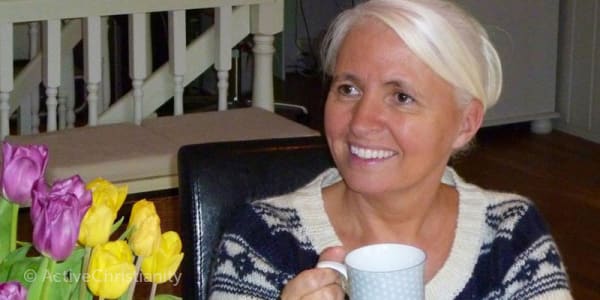 Jesus, my good Friend!
Åshild Opitz has had Jesus as a friend for nearly 40 years.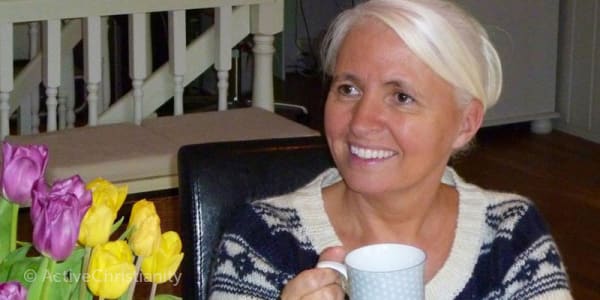 Åshild Opitz has had Jesus as a friend for nearly 40 years. She shares some of her experiences here.
I have a Friend who has all power in heaven and on earth. He is always accessible and He knows my situations inside and out!
He is the voice of truth in my heart. He loves me and shows me my mistakes without criticizing. He is forgiving and good and shows me by His good example a new and better way to handle my situations. He is also the One who creates in me a deep longing to walk on this way and the power to do so.
How do you communicate with Jesus?
I can talk with Jesus both out loud and quietly inside myself. Fortunately, He does not require fine speech. He has invited everyone who labors or is heavy laden to learn of Him, and He will give you rest for your soul.
Many times I have to say to Jesus, " Help me now; You know the situations I am in." "Show me what is the right and good thing to do!" Or I might ask Him, "Why am I so restless now?"
Communication also means to listen. There in quietness, I can hear His Voice in my heart. Then He gives me new thoughts. He shows me what causes my restlessness. It could be anxiety or that I have demands on others. Wanting to live up to others' expectations also creates great unrest. He often reminds me of a scripture that I can take to heart and live by. When I follow this Word, I get rest and joy.
It is so good that nothing is too small to bring to Jesus – He has helped me with small, daily difficulties in amazing ways.
How can you know that Jesus is not just an imaginary Friend?
I have been fortunate enough to see older people at close hand who have had Jesus as their Friend their whole lives. They asked Jesus to take the helm in their lives when they were young, in the same way that a skipper chooses to turn over the piloting of the ship to someone who is better acquainted with the difficult waters. When you have seen people who through the course of their lives have steered clear of all hidden reefs and breakers, then you know they have a Pilot whom you can safely trust to steer your vessel. Their radiance of goodness, joy, and thankfulness was convincing. They had listened to what Jesus said through their consciences when they were making choices in life. Jesus was not an imaginary friend; He was a true Friend and Pilot.
It was not that they have avoided sorrows and trials, but rather they have avoided succumbing to egotism, bitterness, jealousy, and anxiety. The living examples I saw when I was 15 years old, moved me to ask Jesus to come in and take control in my life. That is the best thing I have done! Today I am 54 and am still completely reliant on His guidance and strength!
How do you become a friend of Jesus?
I felt like I needed a trustworthy friend and pilot in my life. I saw that the fear I had of not being accepted by others, quickly led me into things I actually didn't want to do. Would Jesus want to befriend someone who was so weak willed? Jesus says, "Behold, I stand at the door and knock. If anyone hears My voice and opens the door, I will come in to him and dine with him, and he with Me." Revelation 3:20 (It is this meal that Jesus shares with His closest friends.) The only condition is to open the door! I felt this knocking on the door of my heart, and today I am very grateful that I opened the door for Him! I quite simply asked Him to forgive my sins and to guide my life. Since then, He has been Lord on the throne of my heart and He has so much to say to me!
How does having Jesus as your Friend help?
It is impossible to be able to fully describe how much Jesus has done and faithful help He has been for me in my life.
I can mention one situation twelve years ago. I was 42 years old and was diagnosed with colon cancer. My confidence in Jesus was put to the test. I had been ill for quite some time before they discovered what was wrong. Nevertheless, the cancer diagnosis came as a shock – it was supposed to be just another test at the hospital.
After receiving that terrible news, I was shown to an empty doctor's office. "The doctor will come soon," they said. Shocked and afraid, I sat there on a plastic chair and waited for the doctor to come and admit me. My thoughts went to my eight children and my husband. What about them? Would they have to watch me become more and more sick and then die? My youngest boy was only four years old.
Crying, I prayed to Jesus in my heart, "Do you know what you are doing now, Jesus? I have cancer and it has probably progressed far, since I've been sick for such a long time. What about our poor children?" I looked up and a calendar hanging on the wall right in front of me caught my eye. It was the kind with one scripture for each day. Of all the words in the Bible, there could not have been a more perfect scripture for me. It was from John 10:14, where Jesus says, "I am the good shepherd; and I know My sheep, and am known by My own."
Imagine. There was a scripture hanging right in front of my eyes to remind me that I was one of His sheep; that He was my Good Shepherd that knew me and mine, and that I also knew Him. He had never failed me. He had always been there with His strength and help. Could I have gotten anything more direct?
When the doctor finally came in, he asked me how I was doing after getting the news. "I am doing very well now, after reading the scripture on your calendar," I said.
"Oh, the calendar is on the wrong date; we are always forgetting to turn the pages," said the doctor, slightly annoyed.
There is an incredible power in God's Word. When we choose to believe it, it leaves an unshakable peace and rest. God answered the earnest prayers that we and others prayed, that I would live. I am so indescribably thankful for that. Jesus has helped me so that I have not had a life of anxiety about whether there would be a relapse. Jesus can calm the storm even today!"
Does Jesus require anything of us?
In Jesus' day, there were many who came to Him to be healed, but there were few who were willing to give up their own plans and follow Him. "You are My friends if you do whatever I command you," said Jesus. (John 15:14) He also said, "If you love Me, keep My commandments." John 14:15. To all His friends, He still says today, "Lo, I am with you always, even to the end of the age ." John 28:20.
This post is also available in
Scripture taken from the New King James Version®, unless otherwise specified. Copyright © 1982 by Thomas Nelson. Used by permission. All rights reserved.