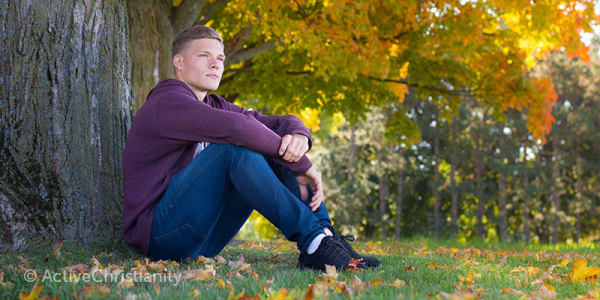 What kind of High Priest do you have?
The understanding you have of the High Priest gives you the hope you confess.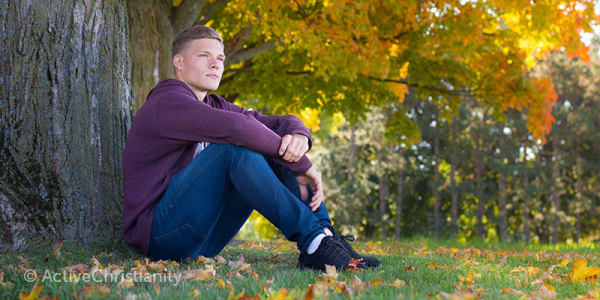 Many Christians today have a High Priest who did not partake of the flesh and blood of which we have partaken, One who was not tried in all things as we are, and One who therefore cannot have compassion with our weakness or help us when we are tempted. This is why they have a forerunner in whose steps they cannot walk. Therefore they cannot speak of the sufferings of Christ of which we are to partake in order to be conformed to His death. They do not bear the dying of Jesus in their body so that the life of Jesus might also be manifested in their body. (Philippians 3:10; 2 Corinthians 4:10-11)
A High Priest who is different from us?
They have a High Priest who partook of some kind of holy flesh (for example, the flesh of Adam before the fall), One who was not tempted as we are. (James 1:14) They have a High Priest who was true God while He walked on this earth as a man, One who did not experience a development in the days of His flesh, One on whom our sins were laid when they crucified Him on Calvary, which they call the work of Calvary. He was obedient in our stead, and He suffered and died in our stead. We don't have to do anything except receive salvation as a gift; then we are covered by His blood so that God does not see us.
Of course, having such a High Priest, they do not have the hope of overcoming as He overcame, and therefore they do not preach it. On the contrary, many of them say that Jesus did not preach the Sermon on the Mount so that we could do it, but rather that we should come to see that we could not keep it, which is why we need grace; i.e., pardon. (Revelation 3:21) With such a High Priest they have, of course, no basis on which they can preach sanctification or that they can be partakers of divine nature. They do not possess the knowledge concerning Christ to have received such promises. (Hebrews 12:14; 2 Peter 1:3-4)
Continue reading below ↓
Like what you're reading?
Or a High Priest who is like us?
However, the apostle says that we do not have such a High Priest. Praise be to God and the Son for that! We have a High Priest who "was born of the seed of David according to the flesh, and declared to be the Son of God with power, according to the Spirit of holiness, by the resurrection from the dead." Romans 1:3-4. Yes, we do have such a High Priest. "Inasmuch then as the children have partaken of flesh and blood, He Himself likewise shared in the same, that through death He might destroy him who had the power of death, that is, the devil." Hebrews 2:14. In other words, He could not render the devil powerless by any other means.
"For in that He Himself has suffered, being tempted, He is able to aid those who are tempted." Hebrews 2:18. In other words, He could not help those who are tempted in any other way. Yes, we do have a High Priest who can have compassion with our weaknesses, One who "was in all points tempted as we are, yet without sin. Let us therefore come boldly to the throne of grace." Hebrews 4:15-16. If we did not have such a High Priest, we would not be able to draw near to the throne of grace in the hope of receiving grace to help so that we also – in the hour of trial – can be without sin. Those who have another High Priest come to the throne of grace boldly to receive pardon, because they are sinning. We, on the other hand, are so bold – because of the High Priest we have – that we pray for grace to overcome as He overcame so that we can be without sin in temptation. (1 John 2:1-6; 1 John 3:3)
We have a High Priest who, in the days of His flesh, learned obedience by the things He suffered, "and having been perfected, He became the author of eternal salvation to all who obey Him." Hebrews 5:8-9. Therefore we can also walk in His steps "who committed no sin." Through death He could destroy the one who had the power of death. In this way we can also bear about "in the body the dying of the Lord Jesus, that the life of Jesus also may be manifested in our body." 2 Corinthians 4:10. "That we, having died to sins, might live for righteousness." 1 Peter 2:24. The High Priest whom most religious people preach fulfilled the law in our place, but the One whom the apostles preached fulfilled the law "that the righteous requirement of the law might be fulfilled in us who do not walk according to the flesh but according to the Spirit." Romans 8:3-4,13.
Through Jesus' death on Calvary everyone who believes is reconciled to God. This is a gift. But now – through the work which God does with us in Christ – we are being created unto good works which He has prepared for us. (Ephesians 2:8-10; Hebrews 13:20-21)
If we have faith in the High Priest the apostles preached, then we also have the gospel of the apostles. (2 Thessalonians 2:13-15)
Also read Hebrews 2:11-18; Hebrews 4:14-16; Hebrews 6:18-20; Hebrews 5:5-10; Hebrews 10:5-10,19-22.
This post is also available in
Scripture taken from the New King James Version®, unless otherwise specified. Copyright © 1982 by Thomas Nelson. Used by permission. All rights reserved.