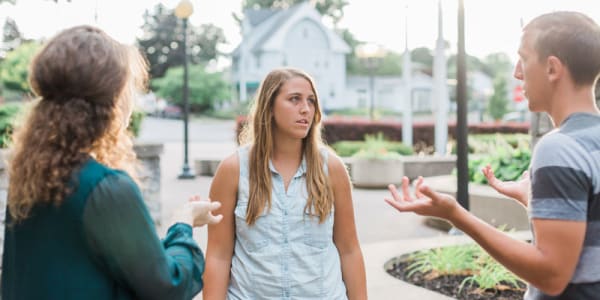 MYOB: An acronym for happiness
"Mind your own business" – a Biblical commandment that is vital for my well-being and for those around me.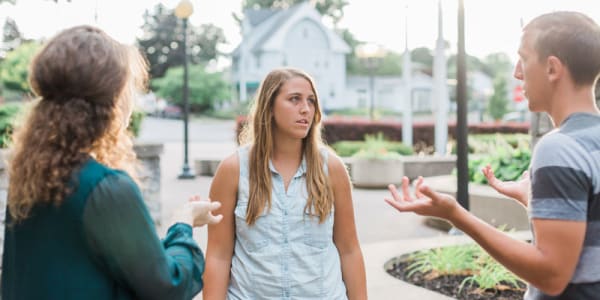 When I am overwhelmed, I pause and examine myself. Why am I overwhelmed? What am I trying to take on? Is it, in fact, my business to come up with a solution to the problems that I see?
Minding my own business is something I work with every day. But I find that I often fall short, and in retrospect my most common feedback to myself is, "You should have just minded your own business," or "that is (or was) none of your business." In other words, as harsh as it sounds, the truth is that I was still a busybody.
"But let none of you suffer as a murderer, a thief, an evildoer, or as a busybody in other people's matters." 1 Peter 4:15.
It's a dangerous "hobby"
It's interesting that busybodies are mentioned in the same sentence as thieves and even murderers. The pain caused by a busybody has far-reaching consequences, although not always as blatantly obvious. Busybodies have broken up friendships, instilled distrust, ruined self-worth, destroyed lives – the list goes on.
Most of us have at some point of time in our lives been on the receiving end of such treatment and have experienced the pain it causes. And the grim fact is that we have also probably inflicted the same on our fellow man.
Being a busybody is often well-meaning and hides behind good intentions and true care, making it very hard to spot, and maybe even harder to admit. I can assume I know what another person is thinking or what motivated their actions based on what I see or hear or think I understand. But the fact of the matter is that only God can see into the heart of my fellow man and when I try to intervene, or more accurately put interfere, I can end up way off the mark. Jesus did not judge by what His eyes saw, nor by what His ears heard, and it is my business to make sure that I follow in His steps.
"His delight is in the fear of the Lord, and He shall not judge by the sight of His eyes, nor decide by the hearing of His ears." Isaiah 11:3.
What does minding my own business mean?
Minding my own business does not mean that I become a passive observer or a spineless walk-over. Nor does it mean that I no longer engage myself in matters that are relevant.
Minding my own business does mean that I become actively involved in listening to what the right thing for me to do is when God speaks to my heart. When I feel the urge to put something right, instead of saying something at once and "striking while the iron is hot," I am learning that usually the best thing for me to do at that precise moment is to keep my mouth shut and examine myself. Why do I have to say something right away? Am I offended? Am I prompted by pure curiosity to know more? Is it a selfish motive that is pushing me forward? Maybe I just want to be the first person to reach out and help, and I may not actually be the best person to do so at that given time. Here is where I am learning to be quiet and awake to what God wants to point out to me about myself, first. Then maybe I am still able to reach out and help – but in true goodness and selflessness. And just as often I find that it is indeed better for me to remain silent and pray for the person or situation instead.
What about the others?
That is in fact none of my business.
What about when they say things about me?
I believe in a loving God, who judges righteously and only allows me to experience what I can bear. (1 Corinthians 10:13; Romans 8:28)
If I start to reason with another's take on a matter, even if I am the person in question, I begin to delve into their business and I open my mind to unnecessary pain and sorrow. Judgmental thoughts, low self esteem, self-seeking, envy, anger, bitterness – every evil thing pour in! It becomes a mess!
"For where envy and self-seeking exist, confusion and every evil thing are there." James 3:16.
What is my business?
My business is to make sure that my life is in order with God's Word.
"He has shown you, O man, what is good; and what does the Lord require of you but to do justly, to love mercy, and to walk humbly with your God?" Micah 6:8.
When I am minding my own business, I am enabled to be good to my fellow man. I am spurred to examine my thoughts and my actions – are they well pleasing to the Savior of my soul? I am more tuned in to the needs of those around me, exactly where I am placed. Sometimes it's just a simple smile. I find that my heart is open to people and I am empowered to give all that I am and have to the service and well-being of those God puts me in contact with, especially to the household of faith. (Galatians 6:10)
All of this is what God works in my heart when I am minding my own business.
A key to happiness
True happiness only comes when I live before God's face alone – away from the praise or criticism of others, free from men in every sense of the word.
"You will show me the path of life; in Your presence is fullness of joy; at Your right hand are pleasures forevermore." Psalm 16:11.
My business is all I can handle – no more and no less, all I have grace for, all that I will give account for at the end of my life.
Minding my own business is a key to a lifetime of happiness.
Scripture taken from the New King James Version®, unless otherwise specified. Copyright © 1982 by Thomas Nelson. Used by permission. All rights reserved.