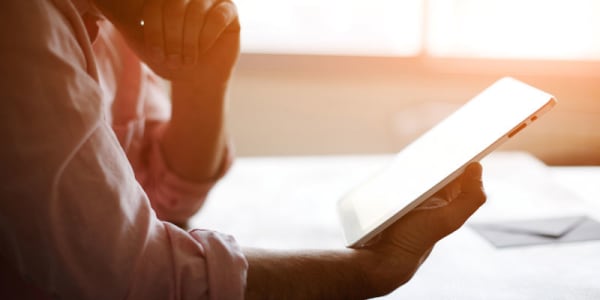 Why we need to be exercised in God's Word
In this world, so full of empty distractions, it is vital that we cultivate a living interest in the Word of God.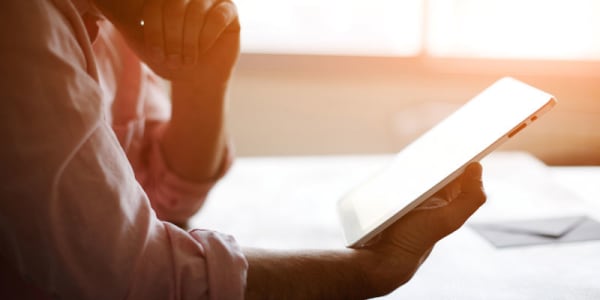 "Keep your heart with all diligence, for out of it spring the issues of life." Proverbs 4:23.
This is a vitally important verse to pay attention to, especially in our times, with all the varied ways one can become distracted. We can be drawn away from the one thing that is most needed – to have our senses exercised in God's Word. None of these distractions can help us in the day of trial. They can even cause irreparable damage to the soul. One especially dangerous example of this is pornography. We need to be zealously diligent to guard our heart against these perils.
To have our senses exercised in God's Word means that our reactions are to be influenced by the laws and commandments contained in His word, which lead us in paths of righteousness. We are not to be influenced in our reactions by our soul, which is where our senses dwell – the things we see, hear, feel, etc. How do we do that? By cultivating an interest in God's word, rather than in the things that appeal to our senses.
Body, soul, and spirit
Paul said, "All things are lawful for me, but all things are not helpful. All things are lawful for me, but I will not be brought under the power of any." 1 Corinthians 6:12. When other interests and amusements begin to take an extraordinary amount of our time and thought life, then we are under their power. It is a form of slavery, although it may not appear that way.
The goal of a disciple is to be as the Master. The word of God is our guidebook on that way. If we are not exercised in His Word, how are we to become as the Master? Although not necessarily "wrong" in themselves, these other interests can easily lead us away from our calling to be a disciple of Jesus Christ. They steal our time, our heart, and our minds, which should be focused on our relationship with the Father and the Son. (Matthew 22:37) This calling should be our life, and we must use every opportunity to learn of the Master!
We consist of a body, soul and spirit. Paul writes: "Bodily exercise profits a little, but godliness is profitable for all things, having promise of the life that now is and of that which is to come. 1 Timothy 4:8. The body needs to be fed and exercised. The soul needs to be purified so that one can tell the difference between good and evil. And the spirit needs to be fed and filled with Godliness (the virtues of Christ). The question is, how it is going with this? After all the activity of daily life is finished, and you're left alone with your own thoughts, do you feel empty? Do you have a need over your life? If so, God is trying to get through to you. Begin to read God's word and pray that God will open it up for you so you can know God's will for your life. Instead of wandering around living in emptiness and the vanity of your own thoughts, you will have a direction in your life that is extremely profitable. Test it and see for yourself!
Why the word is necessary
David wrote: "How can a young man cleanse his way? By taking heed according to Your word." Psalm 119:9 When temptations come in our daily life we need to know what to do in order to stand. When we have a living interest in God's Word He is able to write it on our hearts. "… receive with meekness the implanted word, which is able to save your souls." James 1:21. This implanted word is the weapon we use to fight against sin when we are tempted. "Let us therefore come boldly to the throne of grace, that we may obtain mercy and find grace to help in time of need." Hebrews 4:16. How different this life is from being a slave to things that can endanger our eternal soul!
We receive this word with meekness when we are quick to hear and slow to speak. Read James 1:12-25. If you look into the perfect law of liberty and are faithful to continue in it, you will be blessed in what you do. This means using God's Word as a mirror; compare yourself to it, and be humble and judge yourself according to it. Love the truth, and you will become completely free, as Jesus promises. John 8:36. Free from being bound to living according to your human lusts and desires, and free to follow Jesus on the way of sanctification. Be exercised in God's Word. If you do this, you will come to a happy life of peace, rest, and fellowship with all those of a like mind.
Scripture taken from the New King James Version®, unless otherwise specified. Copyright © 1982 by Thomas Nelson. Used by permission. All rights reserved.