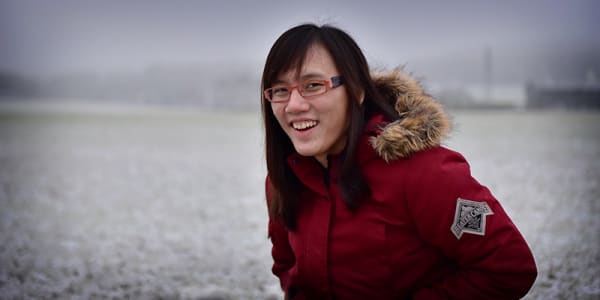 Why nothing can separate me from the love of Christ
I would never exchange my relationship with Jesus for anything else. Why?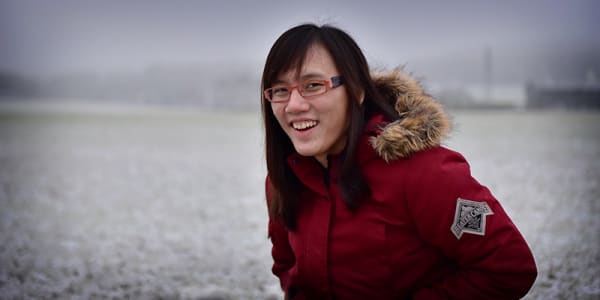 "Not that I have already attained, or am already perfected; but I press on, that I may lay hold of that for which Christ Jesus has also laid hold of me." Philippians 3:12.
Paul's testimony is the same testimony that I have in my life. And I will never give up. I will never turn in my armor, hang up my sword, retreat from the fight. I've determined to commit to this battle while on earth – this battle against sin in my flesh. I long to have the same testimony at the end of my life as Paul did, "I have fought the good fight, I have finished the race, I have kept the faith." 2 Timothy 4:7.
But why am I so sure? What makes me so certain that my endeavor is right, that I'm not just living according to something self-conjured, or something I've merely heard from elders in church? What makes me gripped of giving up my own life and self-will every day – the painful separation from my own sinful tendencies and desires? Why do I bother; how do I know this pays off?
Access to real power right by my side
It's because I know that God is real. Jesus is real. And it's not just a dream, an ideal fantasy, a concept for weak-minded people who are unable to manage on their own without believing in a deity greater than man.
No, Jesus is real; He's alive; He lives and speaks to me every day.
He's become my closest, most personal companion. This may sound strange and hard to believe, but I have no doubt it is true.
Jesus is living and He speaks to me through the Holy Spirit. (Hebrews 1:1-2) This is the same quickened human spirit that has become well-acquainted with the way through Jesus' flesh, when He conquered sin. Through the Holy Spirit, I can get the same power, discernment, strength and wisdom I need to have victory as Jesus did. This is huge. Going to battle without Jesus by my side is like going to war without being able to see and hear – unprofitable and impossible.
Continue reading below ↓
Like what you're reading?
My personal relationship with Jesus
Jesus speaks to me in my inner man, in my heart. I can hear Him, so audible and certain; nothing I could have cooked up as a figment of my imagination.
"Jesus answered and said to him, 'If anyone loves Me, he will keep My word; and My Father will love him, and We will come to him and make Our home with him.'" John 14:23.
Jesus is someone that I can – and want to in an increasing degree – bring everything to. I speak to Him before making decisions, big and small, as small as what to say to a fellow friend, how I should think about a certain situation, what I should use my free time for.
I can ask Him direct questions, and He answers just as certainly; answers that bring deep rest and peace, answers that I've learned to trust. It's an inner connection that I know runs much deeper and can be much greater than I have thus far understood and experienced; a deep, powerful fellowship that goes beyond words.
Often, He brings to mind areas I could have done better that I'd not been aware of before; things I should have said differently, or not said at all. He reveals the subtle hidden motives of my heart, and brings them to light. (Romans 7:18-23) I was seeking honor of man here; I had let myself be bitter there; my reactions were based on judgmental thoughts there. His exhortations and chastening are spot-on, and work a painful remorse in my heart. (Proverbs 3:11-12; Hebrews 12:11)
He not only corrects, but also comforts. He knows my attitude of mind, and sees my regret, repentance and resolution when I have fallen. In that humbled position when I ask for His forgiveness, I come into contact with His deep, heartfelt compassion. His intense, unending goodness and soft, tender mercy has the effect of crushing me on the inside. That's what it feels like, when the undeserved forgiveness and love I've received from Jesus overwhelms me such that it ignites a strong godly fear. When I see how merciful and patient Jesus is despite my stubbornness, this produces a godly sorrow that also creates a real hatred for the sin that I see in myself. It compels me to want to do much better, to not fall again so that I can live worthy of the tremendous calling I have received through Jesus, and the enormous debt of gratitude and love I owe to Him.
The only righteous response
When I take time to think about all Jesus and the Father did, how much love compelled God to give us His only begotten Son and how Jesus willingly suffered in the days of His flesh for us to have a chance to be saved, I sense that this is something I can't repay; the least I can do is live according to His Word and walk in such a way that is pleasing to Him!
"We love Him because He first loved us." 1 John 4:19. When I consider my own harshness, rashness and hardness, how my perfectionistic, controlling nature causes others to have to bear with me, I see how limited my own love is compared to the love that my Master has already poured out undeservedly to me.
"Blessed are the merciful, for they shall obtain mercy." Matthew 5:7. The servant who did not forgive his fellow servant of his debt, despite having been forgiven a much greater debt by his master, was dealt with as he deserved. (Matthew 18:21-35) The only righteous response to the amount of mercy I've received from Jesus is to show the same degree of mercy to those I have to do with. Then, it mustn't be righteous for me to still get hung up over petty little imperfections of the others or what they've done. (Matthew 6:12; Matthew 6:14-15)
"Your kingdom come. Your will be done on earth as it is in heaven." Matthew 6:10. It takes a powerful battle of denying myself and my own wretched, stubborn self-will to be able do God's will as it is done in heaven. If God's will is to be done on earth, He must need people to carry it out. That's the task and that's why I will never give up when I meet the sin in my flesh.
This isn't a testimony that everything is miraculous and perfect and easy. But what I can testify to is what I believe in, what I have faith for – my relationship with Jesus, my reciprocal love for Him that I pray grows increasingly with enlightened eyes of my heart, and why, because of His infinite love for me, I will never give up in this fight, in this battle to be presented pure and blameless before Him when it is time for me to meet Him.
"Well done, good and faithful servant; you have been faithful over a few things, I will make you ruler over many things. Enter into the joy of your lord." Matthew 25:23.
This post is also available in
Scripture taken from the New King James Version®, unless otherwise specified. Copyright © 1982 by Thomas Nelson. Used by permission. All rights reserved.