Introducing Living the Gospel
PODCAST: Listen to ActiveChristianity's brand new podcast – Living the Gospel!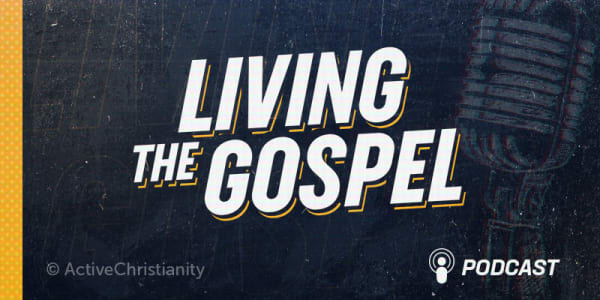 Looking for a good Christian podcast? Listen to ActiveChristianity's podcast – Living The Gospel! In this episode, hear from the hosts of this show, find out what ActiveChristianity is all about, and what to expect from this podcast. New episodes weekly, starting Aug 21, 2019!
Transcript
Milenko: Welcome to this podcast, "Living the Gospel" by ActiveChristianity. My name's Milenko, and I'm the editor of ActiveChristianity.
Eunice: And I'm Eunice and I work with Milenko every day on the editorial team. If you're listening to this podcast, chances are you've found us through Instagram, Facebook, or our website. In any case, welcome.
So, Milenko, can you tell us a little bit more about what ActiveChristianity is­?
Milenko: Sure, we started out as a website by Brunstad Christian Church, with articles about Christian life, edification, testimonies, commentaries, and as the name ActiveChristianity suggests, it is about Christianity in practice – how we can use God's Word in practical everyday life as modern Christians in the 21st century. And now we're expanding into other forms of media, including video and audio productions, and this podcast is part of that.
Eunice: And we're starting this podcast, especially for young people, for youths, who might have different questions about the Bible, or really, it's for anybody who just needs some encouragement, some inspiration for daily life as a Christian. I mean, I'm a young person myself and I know sometimes it's not so easy to make the right choices in life based on God's Word.
Milenko: So, we'll be covering topics like faith, self-esteem, purity, prayer, discipleship. These are topics that are in the Bible, and we also cover on our website, and we hope to bring them to you in a down-to-earth, practical way. After all, it is about "Living the Gospel!"
Eunice: Well, I'm excited. When is the first episode coming out?
Milenko: The first episode will be on August 21st, and we plan to put out a new episode every Wednesday after that.
Eunice: You can subscribe to us on Spotify, iTunes, and you can also get updates for new episodes on our website. Check it out at activechristianity.org. You can also follow us on Instagram and on Facebook, where we have an awesome community, so catch you on August 21st.
Scripture taken from the New King James Version®, unless otherwise specified. Copyright © 1982 by Thomas Nelson. Used by permission. All rights reserved.