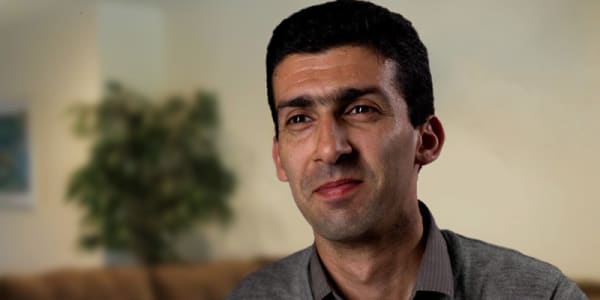 It is possible to live a pure life
"The most valuable encouragement I can give is the evidence that this life is real."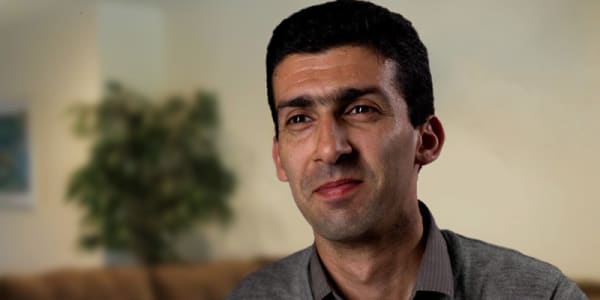 "The most valuable encouragement I can give is the evidence that this life is real. It is possible to live a life of complete victory over sin – an overcoming life." Matthew Ibrahim's own experiences proved something that many around him didn't believe possible. And what's better, he is not alone.
The Matthew I know is quiet, intelligent and humorous. It is never hard to sense the warmth from him, even if all he does sometimes is just to give a smile and a greeting with his Aussie accent: "How're ya going?" We first got to know each other a few years ago, when I lived in Melbourne for a period and attended the same local fellowship. I've heard from others in that fellowship about how he appeared at the meeting hall quite unexpectedly one day, at the age of only 19. I wondered why Matthew came, and also why he stayed. This year, we met again at an international conference in Norway, and I finally got a chance to hear his story during a quiet break.
A bitterly disappointing day
Matthew's longing for a deeper life in Christ actually started when he was very young.
"As a six or seven year-old boy I asked my mother, 'After you pray for Jesus to come into your heart, do you have to do anything else to go to heaven?' 'No, that's all you have to do,' she replied."
That was the teaching of the assembly they attended, where forgiveness of sins was the main theme. "I remember feeling quite relieved, because I wasn't a particularly obedient child." However, at the same time, Matthew thought things might become different one day.
When Matthew was baptized at the age of twelve or thirteen, he thought the day of transformation had come. He looked forward to being able to put on a new life—the life of Jesus—through baptism, just as he had been told. For him it was like putting on a new jacket that said, 'I no longer live for myself, but for Christ'. However, when he woke up the next day, he clearly remembers how disheartened he felt at finding nothing more than just himself. "I have never been so bitterly disappointed in my life. I was discouraged that I was still living in bondage to the sinful nature I had inherited."
At church Matthew heard the doctrine of "Once saved, always saved" preached, which made dealing with sin almost irrelevant. But he came to realize that the Bible had a different message: "There are so many words in the Bible about having to strive to enter the kingdom of heaven."
Matthew was gripped by these verses in 2 Timothy 2:21: "Therefore if anyone cleanses himself from the latter [a vessel for dishonor], he will be a vessel for honor, sanctified and useful for the Master, prepared for every good work."
Continue reading below ↓
Like what you're reading?
Enduring in temptation
"Most significantly, there are plenty of temptations to impure thoughts flying around in a young man's mind." At the age of 15, living a pure life became increasingly important for him. "I cried out to God for help!"
Matthew had a powerful conversion, and spent many hours reading God's word and praying when he was alone. These became powerful spiritual weapons for him. He got revelation that he could resist these impure thoughts when they were still small. Although Matthew didn't realize it at the time, he had begun following Jesus' example of taking up his cross daily. Just like Jesus, he sought help from God in times of temptation, and God heard the prayers of an upright soul. Matthew started to understand that he didn't have to give in to what he was tempted to. "It became clear that we have to endure in temptation."
Praying gave Matthew power, and he made a choice: to hate his lusts and deny them, which metaphorically means to crucify them on the cross. For the first time, he sensed victory!
"I felt an overwhelming joy!" Compared to how he felt after his baptism, this experience was quite different: "It was a deep confirmation from the Spirit that this was the life I needed to live."
Evidence before my eyes
On the way of overcoming sin, enemies are strong, and there was no one to show Matthew the way Jesus went. "It did not last very long before I fell again."
But as he continued seeking, Matthew was led to a fellowship that believes in victory over sin. With a friend, he turned up at the local meeting hall of Brunstad Christian Church in Melbourne. Here he heard about the way of the cross—the way a disciple should walk on after receiving forgiveness of sins. "What I had believed before was confirmed: it was possible for me to live a life of constant, daily victory, both in thought and in deed." He also saw evidence of God's promises living before his eyes! "I was very impressed that these people understood God's word, and put it into practice in their lives."
In meetings Matthew heard testimonies from men and women about their faith and their battles. Through listening to them, the Spirit also worked in him. "That what the others spoke about was also relevant to me and my life. The Spirit began pointing out things in my own life that I had to put off, and change."
Fellowship
"Seeing others work through their personal battles and life-situations is a source of real strength for me, and hearing their desire for the new life that we can obtain through the gospel awakens a longing in me for the same. It is a constant reminder that it really is possible to live a life of victory over sin!
"'If we walk in the light as He is in the light, we have fellowship with one another.'" Matthew quotes from 1 John 1:7 as he shares his experiences with me. "This fellowship is not because we subscribe to the same doctrine, or we believe the same things on paper, but once we have lived the same life, and had victory in the same areas, we have a powerful and deep spiritual bond that can't actually be described in words."
With many faithful men and women in every continent around the world, a brotherhood is formed that crosses the boundaries of countries, culture, age and background.
"That is something I don't believe could exist without the message of the cross, and an overcoming life," Matthew smiles, like someone who has made a great discovery.
Now, he would like to share it with all those who have a longing for this life.
The most valuable thing I can give
The most valuable thing I can give, is evidence that this life is real, it is possible to live a life of complete victory over sin—an overcoming life. We have the church that is full of examples and testimonies of living according to the life Jesus made for us, the new and living way. And the forgiveness of sins is just the entrance to this long and wonderful walk in faith that we can have here on earth.
This post is also available in
Scripture taken from the New King James Version®, unless otherwise specified. Copyright © 1982 by Thomas Nelson. Used by permission. All rights reserved.