Pray to be filled with every desire for what is good
We need to pray to be filled with every desire for the good when by nature we want the very opposite.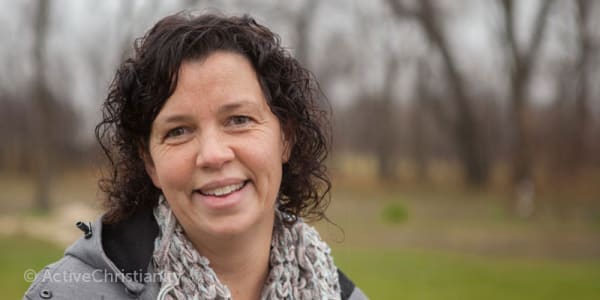 A recent situation made me ask myself a very important question: What do I do when I am tempted to sin, and I realize that I don't feel like overcoming it? That it would be much easier to just sin here. I want to do my own will. I want to get my own way.
"For I know that in me (that is, in my flesh) nothing good dwells; for to will is present with me, but how to perform what is good, I do not find." Romans 7:18.
Reasonable arguments
Without a doubt, we have all been tempted to do things that we know already to be wrong. The temptation can be so very strong; the arguments Satan comes with, under the guise of "being reasonable," can seem pretty convincing. The sin we are tempted to can start to look less sinful.
Maybe someone has said or done something hurtful and I feel that if I pray and overcome the temptation to be offended, then that someone will "get away with it." Then they may never know how much they hurt me! Or perhaps I'm tempted to laziness and living for myself – I would rather waste my time on empty pursuits at a time when I know there are more important things to do. Then the arguments come in: it's not so bad, just for a bit and then I'll stop; I need to be able to relax, etc.
These are just a couple of examples. There are many situations where we find the sin in our flesh and realize that we don't want to give up our own will. At times like this I need to pray to be able to overcome, yet I find I can't even begin to pray because I so badly want to do the thing I am tempted to! I don't want to pray, because then I know I won't be able to do what I want to do! I have a hard time humbling myself and admitting that it is, in fact, sin!
Finding the key
Then I came across an excerpt from a book about Esther Smith, a woman of incredible faith:
"… in certain situations and with certain people, maybe we see that we are not filled with every desire for what is good. Then in all simplicity, we can just pray, 'Dear God, fill me with every desire for what is good!' I know that this is a prayer according to the will of God, and I can believe that I have received what I have prayed for, as it is written, 'Now this is the confidence that we have in Him, that if we ask anything according to His will, He hears us. And if we know that He hears us, whatever we ask, we know that we have the petitions that we have asked of Him.' John 5:14-15.
Teach the children to pray that they can be filled with every desire for what is good. We should learn more and more to work together with God in this fight – our work must run parallel with Gods work. Jesus prays for us day and night, and we should melt together with his prayers for us and for the church."¹
It's very clear and simple for me that by nature I am not filled with "every desire for what is good." There is something in me that still wants to live for myself, and if I am not careful that small amount of sin can begin to take over my whole life. I know what I need to do; I pray "Dear Jesus, please help me to want to give this up for your sake; I know it's wrong but I am so weak as a human, and my flesh wants to be satisfied. Please help my heart to long to do the right thing. Please help me to want to give it up. Please fill me with every desire for what is good."
A verse that is especially good for me is from Mark 9:24, "Lord, I believe, help my unbelief!" After praying I am filled with faith and power to overcome. That doesn't mean that I will suddenly feel like giving up my own will. No, it means that I know God will give me the strength to do it despite how I feel, and I take action by faith.
Theory vs. reality
It is easy – and good and necessary – to want to give up my own will and do God's will. (Hebrews 10:7-9) We can want it in a very encompassing way. Theoretically, I do hate sin, and I very much want to overcome it, but it's when I come into those situations that suddenly I find – here it is, this is my will, and as it turns out, I don't really want to give it up.
Jesus Himself tells us: "The spirit is willing, but the flesh is weak." Matthew 26:41. But the good news is that I am not reliant on myself and my wretched flesh for strength. No, when I fall short, I know that I have a fountain of strength to draw from that is more powerful than the sin in my flesh. When I humble myself to go to the fountain and ask Him for the help I need, then there is no doubt that I will receive it.
¹Excerpt from "Prayer is a Secret Weapon," first published in Norwegian by Skjulte Skatters Forlag, 2012.
Scripture taken from the New King James Version®, unless otherwise specified. Copyright © 1982 by Thomas Nelson. Used by permission. All rights reserved.