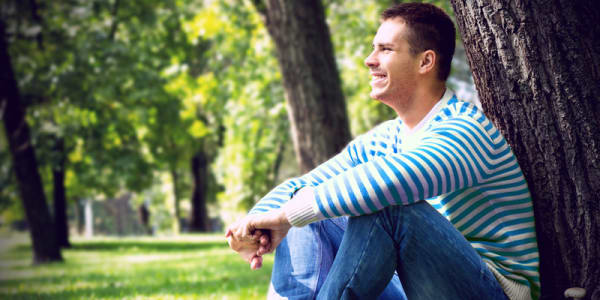 Praying with need and thanksgiving
Do your prayers line up with what the Bible says about prayer?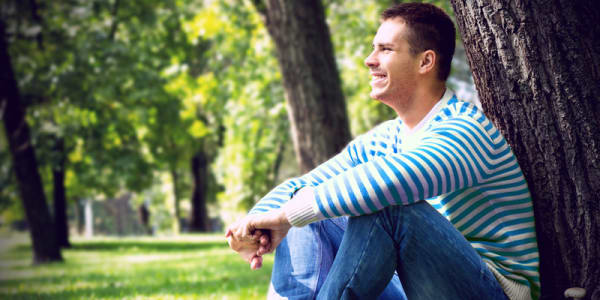 Need, prayer and thanksgiving belong together
Do your prayers line up with what the Bible says about prayer? Need, prayer and thanksgiving belong together. Millions of prayers are prayed on earth each day, yet most of them are only words that are rattled off.
The Pharisees prayed many long prayers for the sake of appearance. There was no need in their hearts that drove them to prayer. Actually, God is saying to them: Come again when you want something specific, when there is a need in your hearts that constrains you to pray, to seek, and to knock. (Matthew 7:7) This is the kind of prayer that the widow prayed who was in desperate need to be avenged of her adversary. (Luke 18:1-8) Her prayer was a prayer of faith; she did not yield before she had obtained her rights.
Today our adversary is the devil. In this connection Jesus says, "And shall God not avenge His own elect who cry out day and night to Him…? I tell you that He will avenge them speedily. Nevertheless, when the Son of Man comes, will He really find faith on the earth?" Luke 18:7-8. An overcoming faith never gives in to the devil on a single point. He must and shall be overcome, and to this end we must have help—much help. In one translation the Holy Spirit is called "Helper", and only those who are in need and really require help are helped. There is little of this overcoming faith on earth.
Continue reading below ↓
Like what you're reading?
God hears a cry of need from the heart
"And my God shall supply all your need according to His riches in glory by Christ Jesus." Philippians 4:19. The fullness in Christ is great and abundant; yet we can only partake of this fullness as we have need in our hearts. He does not hear our prayers just because they are well-formed words voiced loudly, but He hears the cry of need from the heart, as was the case with Hannah. (1 Samuel 1:13)
Many prayers deal with sickness and other human needs, but there is little need for a deeper salvation, little need for having a hunger and thirst after righteousness, little need for a greater fullness of all of Christ's virtues.
Pray with thanksgiving
Prayers like those that Paul and Epaphras prayed seldom ascend to God's throne from people on earth. They strove in their prayers to the end that everyone might stand perfect and complete in all the will of God. (Colossians 1:9, 28, 29; Colossians 4:4-12)
Thanksgiving: It is Jesus' desire that we always give thanks for every prayer that is answered, because thanksgiving and praise always follow the prayer of faith. Only one of the ten lepers returned and gave thanks to God. The depth of our thankfulness is measured by our prayers. In most cases, it is rather superficial. The apostles rejoiced with thanksgiving and praise when they saw that the life and nature of Jesus was revealed in individuals, because they were being perfectly established in all the will of God and in all the virtues of Christ.
In the short, compact Lord's Prayer we read, among other things, "Your will be done on earth as it is in heaven." Every day these words are rattled off by thousands of people; however, only a few possess this living faith and the understanding that God's will should and can be done in one's personal, daily life as it is done in heaven. As a result, only a few can bring thanksgiving for the fact that it is so in their own lives.
It was Paul's desire that his entire ministry might produce thanksgiving to God. (2 Corinthians 1:11; 2 Corinthians 4:15; 2 Corinthians 9:11-12) Paul wanted all vain talk to give place to thanksgiving. (Ephesians 5:4) "But in everything by prayer and supplication, with thanksgiving, let your requests be made known to God …" Philippians 4:6.
Prayer with thanksgiving is a prayer of faith
We are to be established in the faith, "abounding in it with thanksgiving." Colossians 2:7. "Continue earnestly in prayer, being vigilant in it with thanksgiving…" Colossians 4:2. We can pray ourselves into darkness and despair unless we, in that living faith, become one with thanksgiving and praise. The saints in the old covenant gained the victory through a living faith, even when it looked impossible.
When Jonah was in deepest darkness, in the fish's belly, we read, "'But I will sacrifice to You with the voice of thanksgiving; I will pay what I have vowed. Salvation is of the Lord.' So the Lord spoke to the fish, and it vomited Jonah onto dry land." Jonah 2:9-10.
"Offer to God thanksgiving, and pay your vows to the Most High. Call upon Me in the day of trouble; I will deliver you, and you shall glorify Me." Psalm 50:14-15.
This article has been translated from Norwegian and is an adapted version of an article first published in the BCC periodical Skjulte Skatter (Hidden Treasures), February 1979
© Copyright Stiftelsen Skjulte Skatters Forlag, Norway
This post is also available in
Scripture taken from the New King James Version®, unless otherwise specified. Copyright © 1982 by Thomas Nelson. Used by permission. All rights reserved.