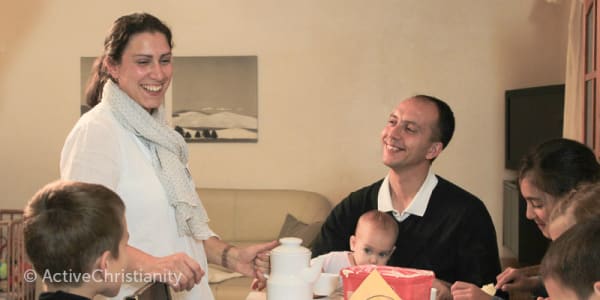 Preserving a childlike faith into adulthood
I've experienced that a simple faith in God brings results.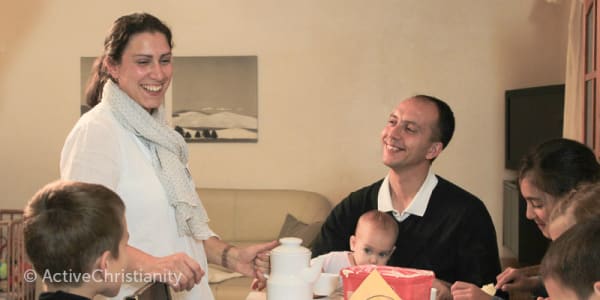 An experience of faith
When I was five years old, I experienced something that became fundamental for my Christian life. I remember it as if it were yesterday. I was a very sensitive and worried little girl, terrified outside the four walls of our home. The thought of starting school was a huge source of anxiety for me, and I cried long before, just thinking about the fact that I would soon have to start school.
The first day of school arrived, and the moment came for Mom to leave me with the teacher. I was overtaken by an inner panic just thinking about the separation. Mom entrusted me to the teacher and left to go work. I began to cry so much that Mom had to come back. She took me aside in the school entrance and asked if I wanted to pray to not be scared. She said, "Clara, when you have prayed, then you don't need to think about your fears at all, because we will tell everything to Jesus, and He will be your strength. You will see that everything will go well!"
In my little heart, I believed all my mother's words, because we prayed for everything at home. Despite the stream of people passing through the entrance, I quickly knelt down on my little knees. Knowing that I needed Jesus' help in order to get through this, I prayed with all my heart, "Jesus, help me to not be afraid anymore!" Mom said to me, "Voilà, now you have said it to Jesus, go!" I turned to go back to the teacher with a new courage, and I repeated silently to myself, "I told Jesus."
I received peace and rest in my heart for the rest of the year, because I had told everything to Jesus and I reminded myself of that every time. I was no longer afraid; I felt strong. I knew He was standing by me. This experience was a foundation for my Christian life to this day. Jesus is my best friend. I can cast everything on Him, with a simple faith, and He takes care of me!
Preserving a childlike faith into adulthood
"Then Jesus called a little child to Him, set him in the midst of them, and said, 'Assuredly, I say to you, unless you are converted and become as little children, you will by no means enter the kingdom of heaven.'" Matthew 18:2-3.
I have been through many different trials in my life concerning my family, health, finances, etc. – many experiences that have strengthened my faith in God. Sometimes I've been tempted to worry, and the anxious thoughts come back. When we get older our reasoning can also grow, but the experience from my childhood has often come back to mind. "Keep your heart simple as a child." This simple childlike faith – to believe in His Word just as it's written – has been my help.
God takes care of me by giving me a deep rest and peace when I, in childlike faith, cast all my cares on Him! (1 Peter 5:7) I have received the "solution" which has helped me again and again in life's situations. Every time I have believed and obeyed God's Word simply without trying to reason everything out – the same way I did when I was five – God has given me peace, as it's written in Psalm 23. This has been a passage in the Bible I have experienced throughout my life.
Prayers that are well-pleasing to God
Over the past few years, especially since becoming a mother, I have realized that if I want to live a real Christian life that is entirely well-pleasing to God, a life where I become more and more happy and full of peace and strength no matter what comes my way, it is directly linked to the way in which I take things. Even the smallest things. My reactions – how I react when my children and husband see me "in action" each day, but also in my thoughts where only the Lord sees me. Am I real? Am I the same person wherever I go? Do I practice the Word of God wherever I have received light? Can my children say that I am just as gentle, happy and patient towards them as I am outside our home, for example?
I have seen how God responds to the prayers of a pure heart; prayers that are well-pleasing to Him. (1 John 5:14-15) When my desire in the different trials of life is to get more of His nature, His patience, His strength, His rest, His Spirit, His love, His wisdom, the willingness to do good, more courage, peace, etc., I know that my prayers are well-pleasing to Him.
My natural ability to love is so very limited, and it's written in God's Word that we are to partake of divine nature. (2 Peter 1:4) That's why I don't pray for my situations to change, but I pray to get more of Christ's love! I know that when I pray in such a way, these prayers are well-pleasing to God, because it's not my own will that I want to accomplish, but His will. I don't pray to satisfy my own wishes, but to obtain more of His life, and that is why I am certain that I will get what I ask for. I can ask Him anything with full assurance, and carry on in my daily life with the certainty that He is beside me and will help me, whatever comes my way. He takes care of all things, even during my sleep!
Once I have prayed, I can learn to be patient and repeat to myself, "I told Jesus," until I obtain this rest, and then the results come! I have learned to put the first thoughts – my sorrows, worries, things I don't understand, etc. aside, and I have seen how God, in His time, provides. Several times, I have experienced miracles!
The simple experience of prayer in my childhood strengthened my faith, but I have seen how God wants to do even more in me and through me – He wants to transform me, so that I can be more like Him! When I have the same desire that God has for me, then I have this assurance that He will transform me, and an immense joy because I have a pure conscience. God is always at my side! He gives me more power to act, more of His Holy Spirit, and more revelation in His Word.
This is the most interesting life a person can experience here on this earth!
Scripture taken from the New King James Version®, unless otherwise specified. Copyright © 1982 by Thomas Nelson. Used by permission. All rights reserved.