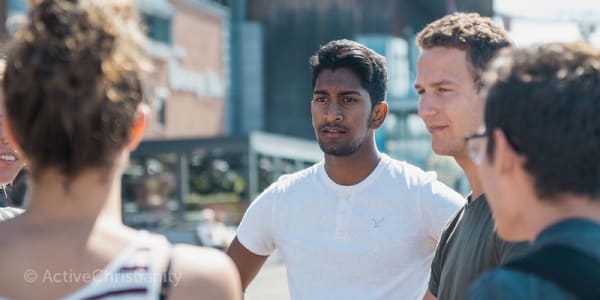 21 Bible verses about the danger of envy and how to overcome it
With these verses you never have to be a slave to envy again!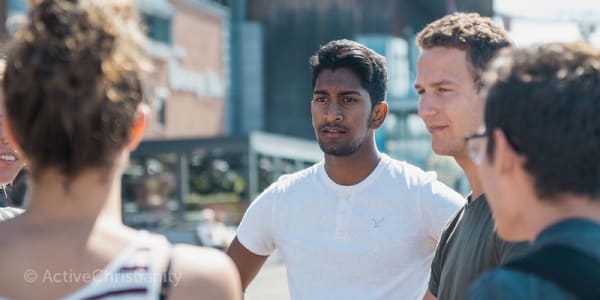 The problem: Scriptures about envy
The word of God is very clear about envy: it is a "work of the flesh," an incredibly dangerous and destructive sin, and we need to completely get rid of it! Just read these scriptures about envy and jealousy that show how just terrible it is. (Highlights added by the editor.)
"Now the works of the flesh are evident, which are: adultery, fornication, uncleanness, lewdness, idolatry, sorcery, hatred, contentions, jealousies, outbursts of wrath, selfish ambitions, dissensions, heresies, envy, murders, drunkenness, revelries, and the like; of which I tell you beforehand, just as I also told you in time past, that those who practice such things will not inherit the kingdom of God." Galatians 5:19-21.
"A sound heart is life to the body, but envy is rottenness to the bones." Proverbs 14:30.
"Let us walk properly, as in the day, not in revelry and drunkenness, not in lewdness and lust, not in strife and envy. But put on the Lord Jesus Christ, and make no provision for the flesh, to fulfill its lusts." Romans 13:13-14.
"Let us not become conceited, provoking one another, envying one another." Galatians 5:26.
"But if you have bitter envy and self-seeking in your hearts, do not boast and lie against the truth." James 3:14.
"For where envy and self-seeking exist, confusion and every evil thing are there." James 3:16.
Continue reading below ↓
Like what you're reading?
The solution: A sword to fight envy!
Envy is an inherent part of sinful human nature, so how do we overcome envy right at its very root? God's word shows us the way to overcome all sin, following Jesus in taking up our cross daily and denying ourselves! We can use these verses as a sword to cut envy down as soon as we become aware of the envious thought or feeling that comes from our flesh. We can say a firm and decided "No!" and in the power of the Spirit, use God's word to fight until we've overcome.
"If anyone desires to come after Me, let him deny himself, and take up his cross daily, and follow Me." Luke 9:23-24.
"Let your conduct be without covetousness; be content with such things as you have. For He Himself has said, 'I will never leave you nor forsake you.'" Hebrews 13:5.
"Love suffers long and is kind; love does not envy; love does not parade itself, is not puffed up…" 1 Corinthians 13:4.
"But above all these things put on love, which is the bond of perfection." Colossians 3:14.
"Therefore if there is any consolation in Christ, if any comfort of love, if any fellowship of the Spirit, if any affection and mercy, fulfill my joy by being like-minded, having the same love, being of one accord, of one mind. Let nothing be done through selfish ambition or conceit, but in lowliness of mind let each esteem others better than himself." Philippians 2:1-4.
"Rejoice with those who rejoice, and weep with those who weep. Be of the same mind toward one another. Do not set your mind on high things, but associate with the humble. Do not be wise in your own opinion." Romans 12:15-16.
"Rejoice in the Lord always. Again I will say, rejoice!" Philippians 4:3-5.
"But seek first the kingdom of God and His righteousness, and all these things shall be added to you." Matthew 6:33.
The strength we need
The battle may seem hard and you can feel overwhelmed by temptation, but you are not alone! Jesus Christ Himself is our great example – a Man whom we can follow! In the heat of the battle, remember these verses and, together with prayer, use them to overcome envy:
"For we do not have a High Priest who cannot sympathize with our weaknesses, but was in all points tempted as we are, yet without sin. Let us therefore come boldly to the throne of grace, that we may obtain mercy and find grace to help in time of need." Hebrews 4:15-16.
"For in that He Himself has suffered, being tempted, He is able to aid those who are tempted." Hebrews 2:18.
It is there at the throne of grace that you will receive the power you need to stand firm in the temptation and not give up or give in. Our merciful High Priest will aid you in your temptation!
The message of the cross is the power unto salvation, and Jesus has sent us the Holy Spirit to help and guide us and give us the strength to deny ourselves and overcome envy, jealousy, and all kinds of sin:
"Likewise the Spirit also helps in our weaknesses. For we do not know what we should pray for as we ought, but the Spirit Himself makes intercession for us with groanings which cannot be uttered." Romans 8:26.
"I say then: Walk in the Spirit, and you shall not fulfill the lust of the flesh. For the flesh lusts against the Spirit, and the Spirit against the flesh; and these are contrary to one another, so that you do not do the things that you wish." Galatians 5:16-17.
"Therefore, brethren, we are debtors—not to the flesh, to live according to the flesh. For if you live according to the flesh you will die; but if by the Spirit you put to death the deeds of the body, you will live." Romans 8:12-13.
The result of the battle against envy
When we use the sword of God's word in obedience to the Spirit, we overcome envy and God can create something new in us – we become generous, loving, full of blessing, rejoicing with those who rejoice!
"But the fruit of the Spirit is love, joy, peace, longsuffering, kindness, goodness, faithfulness, gentleness, self-control. Against such there is no law. And those who are Christ's have crucified the flesh with its passions and desires. If we live in the Spirit, let us also walk in the Spirit." Galatians 5:22-25.
"But the wisdom that is from above is first pure, then peaceable, gentle, willing to yield, full of mercy and good fruits, without partiality and without hypocrisy. Now the fruit of righteousness is sown in peace by those who make peace." James 3:17-18.
Make use of these scriptures about envy and how to overcome it as a strength and inspiration to live according to God's will and become a blessing in every circumstance!
Scripture taken from the New King James Version®, unless otherwise specified. Copyright © 1982 by Thomas Nelson. Used by permission. All rights reserved.