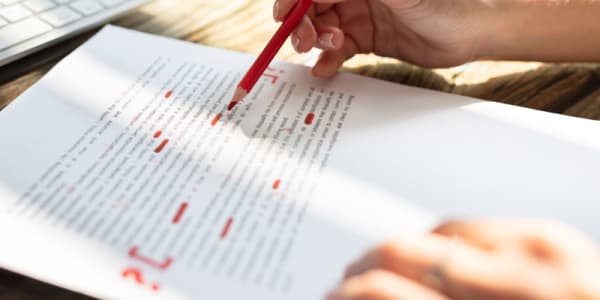 The dictionary of the evil one
The devil is a liar and deceiver—also when it comes to God's word. How do you read the Bible? Can you see what is really written there and believe it?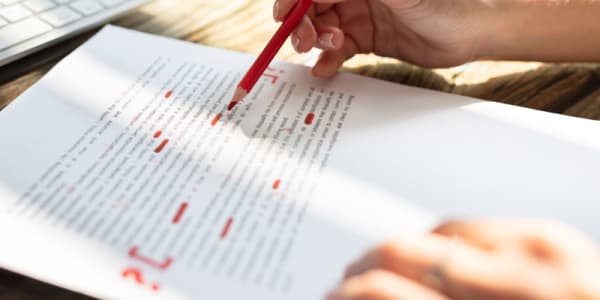 This book is diligently and scrupulously used by "believers" without them being aware of what they are doing.
All the many strong and glorious words of life—the very ones that concern our life—are in a foreign, unknown language to the vast majority of "believers."
For this reason we have to have a reliable dictionary (encyclopedia), and Satan is more than willing to come with his own deceptive dictionary. Of course this is not a book that people hold in their hands, but it is in their minds and in their thoughts. It is used so easily and simply, almost automatically.
For example, people read the word "all," or "everything." But to them it means "a little bit," or "a tiny little bit." Or they read, "Today, if you hear His voice." To them, "Today" means, "another day when it is more convenient for me." The Scriptures also exhort us repeatedly to do an abundance of good works of various kinds. In this case, "To do" means that Jesus did it for them, in their place; so that part is in order. In other words, they don't need to do anything.
Besides that, the dictionary of the evil one explains to us that it is written, "You can do nothing." Of course that is, as can be expected in such a dictionary, completely false! Because it is plainly written, "Without Me you can do nothing." In other words, all those who think that they neither must nor can do what the Scriptures exhort us to, are without Him!
When they read about being in Christ, this obviously means that it is impossible, so it must necessarily mean that they have to come "to" Him. "In" to them means "to."
When they read "much" in the Scriptures, to them this means "a tiny little bit more than the little bit we had previously." Therefore we must be careful that we do not read "too much into it."
The Scriptures speak with perfect clarity that we are called to overcome, always to be overcomers— to be more than a conqueror, to overcome even as Jesus Christ overcame. Unfortunately, this is like a totally foreign language. Consequently, they have to look it up in the usual dictionary—the one used by "believers"—to see what this word "overcome" means, and so they discover that it ought to have been "overcome," but of course it must mean "defeat." This must be the only correct meaning of the word "overcome." Every reasonable person ought to understand that!
"Always"—according to the same authoritative book—means "never." "More than" should likewise be translated as "much less than." Yes, many, many people read the Bible like the devil reads it.
In the foreword to his unedited dictionary of which many editions have been printed, it says that it may be possible for other people to live as the words in the Bible exhort us, but never for the person concerned in each specific case. And absolutely never for you. Everyone has heard this innumerable times, so it must be true! We can read it in the dictionary of the great author, so it has to be true. We should therefore be satisfied with sinning over and over again, because—after all—we receive forgiveness for it!
This is how the truth is perverted according to the dictionary of the evil one.
This article has been translated from Norwegian, and was first published in BCC's periodical Skjulte Skatter (Hidden Treasures) in May 1990.
© Stiftelsen Skjulte Skatters Forlag | ActiveChristianity
Like what you're reading?
This post is also available in
Scripture taken from the New King James Version®, unless otherwise specified. Copyright © 1982 by Thomas Nelson. Used by permission. All rights reserved.