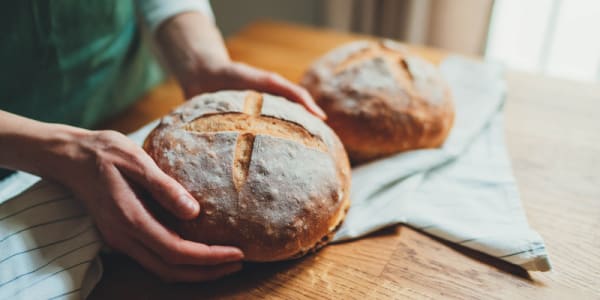 The living bread from heaven
Jesus said that He was the bread of life, and that he who eats of it will live forever. What does that mean in practice?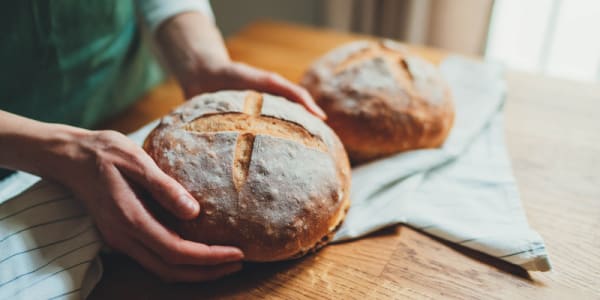 "I am the bread of life. Your fathers ate the manna in the wilderness, and are dead. This is the bread which comes down from heaven, that one may eat of it and not die. I am the living bread which came down from heaven. If anyone eats of this bread, he will live forever …" John 6:48-51.
The Jews quarreled among themselves and wondered how this could be. They knew of the manna that their fathers ate and received from heaven, but not this new heavenly bread that Jesus spoke of. What does it mean to eat the bread of life – the living bread from heaven?
Practice it, so the word becomes a part of me
When a loaf of bread is on a shelf in the grocery store, it has not become a part of me. But if I buy it, take it home, cut it up and eat it, then the bread will become a part of me. The vitamins and minerals in the bread will after a short time be transported around the body and give me energy and strength for the day's activities.
As long as the word of God, which can also be called the bread of life, only exists as letters in my Bible, the word of God has not become a part of me. But if I open the Bible, read what it says, believe it as it says and practice it as it says, then the word of God becomes a part of me.
"For indeed the gospel was preached to us as well as to them; but the word which they heard did not profit them, not being mixed with faith in those who heard it." Hebrews 4:2 [emphasis added]. When the word mixes with faith in me by obedience, then the word has become a part of me, and has become a benefit and blessing for me.
Continue reading below ↓
Like what you're reading?
Eat the living bread
"For I delight in the law of God according to the inward man," says Paul in Romans 7:22. Another translation says "I desire the law of God." God's law and Paul's desire were no longer two different and separate things, but one and the same.
"…for it is God who works in you both to will and to do for His good pleasure." Philippians 2:13. In Philippians 1:20 he speaks of "my earnest expectation and hope." God's workings and Paul's expectations and hope had become one and the same. When God's workings and my desire have become one and the same, then I have eaten of the living bread. When God's will has become my will, then the will of God has become a part of me. This is how I eat of the heavenly bread.
The bread of God, Christ, who came down from heaven and gives life to the world, had not come to do His own will, but the will of Him who had sent Him (John 6:38). If I make God's will my will, then I eat of this living bread.
Christ is the bread that came down from heaven and will give life to the world. In Him the Word became flesh (John 1:14). It means that the word was realized through his life – a heavenly glory that was revealed through His body. His flesh is food indeed, and His blood is drink indeed (John 6:55).
Blessed is everyone who partakes of this life! It is truly a life containing eternity!
Scripture taken from the New King James Version®, unless otherwise specified. Copyright © 1982 by Thomas Nelson. Used by permission. All rights reserved.