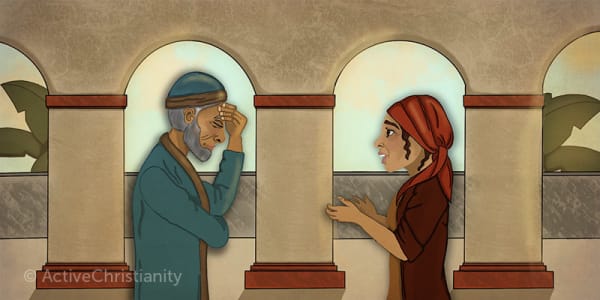 1 simple key to getting results when you pray
It's not classified information! Jesus teaches us clearly in the parable of the persistent widow.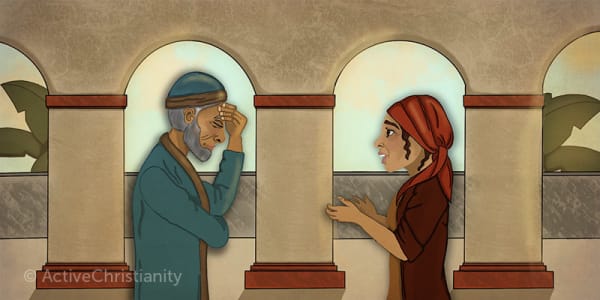 The parable of the persistent widow
"Then He spoke a parable to them, that men always ought to pray and not lose heart, saying: 'There was in a certain city a judge who did not fear God nor regard man. Now there was a widow in that city; and she came to him, saying, "Get justice for me from my adversary." And he would not for a while; but afterward he said within himself, "Though I do not fear God nor regard man, yet because this widow troubles me I will avenge her, lest by her continual coming she weary me."' Then the Lord said, 'Hear what the unjust judge said. And shall God not avenge His own elect who cry out day and night to Him, though He bears long with them? I tell you that He will avenge them speedily. Nevertheless, when the Son of Man comes, will He really find faith on the earth?'" Luke 18:1-8.
The title of this parable that Jesus told His disciples says everything. It is called the "parable of the persistent widow." Her persistence is what set her apart and is the basis of what Jesus wanted to teach us through this parable.
What would have happened if "the persistent widow" had given up the first time she was turned away by the judge? What if, when he would not help, she just said to herself, "Oh well, I tried, and that's that?" Is just having tried once good enough? The parable says that she "troubled him." She persisted. She came back and continually pleaded her case. She was desperate. She needed to get justice from her adversary, she knew where she needed to go to get that justice, and she didn't stop until she got it.
Continue reading below ↓
Like what you're reading?
Who is my adversary?
"Why doesn't God answer me when I pray? I feel like I am crying out …" These kinds of thoughts are common. But what is it that I am crying out for? Is my cry to have my own will accomplished, or is it for God's will to be done in my life? The persistent widow cried out for justice from her adversary. Who are my adversaries? Are they not the things in my own flesh that hinder me from doing God's will? There are so many adversaries in human nature. Pride, stubbornness, laziness, hard-heartedness. An inability to love and be good to everyone I meet. Envy, dissatisfaction, grudges, worry, a bad temper. The list could go on. Have I cried out and persisted in faith until God has avenged me of these adversaries as I've seen them come to light in myself? Until He's given me the power to resist and to battle them until they are completely overcome? Until I'm free, so that goodness and virtue grow in my life?
Am I a "persistent widow?"
How is my persistence? Can I relate to the persistent widow? Jesus said that God will speedily be there for His elect "who cry out day and night." Have I cried out about my need? Have I persisted? Or have I asked, kind of hoping for the best, but unsure of the results? This is the kind of attitude that made Jesus ask, "When the Son of Man comes, will He really find faith on the earth?"
Jesus also said, "And from the days of John the Baptist until now the kingdom of heaven suffers violence, and the violent take it by force." Matthew 11:12. These are strong words! Take it by force! Violently! I have to persistently cry out until my need is filled! If I give up because of obstacles or walls, barriers or hindrances of any kind, then did I really have faith? If I had asked in faith, with no doubting, as James teaches us to pray, then I would have persisted. (James 1:5-6.) I wouldn't have given up so easily. I wouldn't have lost hope.
But I have to be desperate to be avenged; to get justice over my adversary.
Justice over my adversary: Obtaining the virtues
"But also for this very reason, giving all diligence, add to your faith virtue, to virtue knowledge, to knowledge self-control, to self-control perseverance, to perseverance godliness, to godliness brotherly kindness, and to brotherly kindness love. For if these things are yours and abound, you will be neither barren nor unfruitful in the knowledge of our Lord Jesus Christ." 2 Peter 1:5-8.
If these are the things that I am crying out for, persistent, persevering until I have received them, then God will avenge me speedily. Then Jesus will find faith on the earth in me. "Ask, and it will be given to you; seek, and you will find; knock, and it will be opened to you. For everyone who asks receives, and he who seeks finds, and to him who knocks it will be opened." Matthew 7:7-8.
If I am seeking first the kingdom of God – seeking first to grow in virtue and get the life of Christ within myself – then I will also receive everything I need, both spiritually and practically. God wants me to be free from the things that bind me. Everything I experience in life works towards that end. If I want to be free, then, just like the persistent widow, I know exactly where to go and what I must do to become free. (Matthew 6:33; 2 Corinthians 4:10.)
This post is also available in
Scripture taken from the New King James Version®, unless otherwise specified. Copyright © 1982 by Thomas Nelson. Used by permission. All rights reserved.