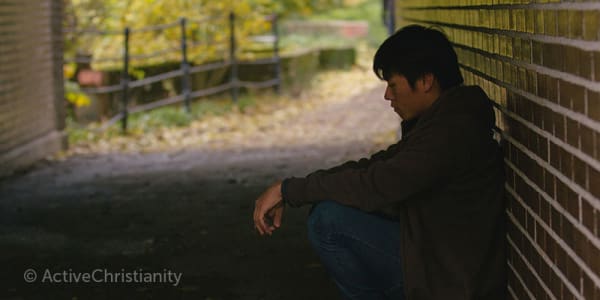 The voice of the Spirit and the voice of the accuser
Even a righteous man may fall seven times. When you fall there can be two voices that come to you …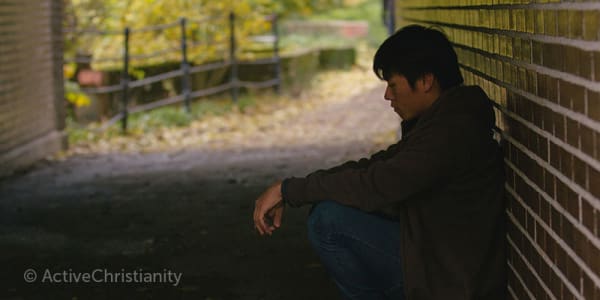 Even when your entire desire is to get victory over sin, and to rule over sin, the truth is that sometimes you may fall. Even a righteous man may fall seven times, and get up again. (Proverbs 24:16.) When you fall there can be two voices that come to you. One is the voice of the Holy Spirit. The other is the voice of the accuser – the devil. (Revelation 12:10; Revelation 20:2.) How can you distinguish between these two voices?
The voice of the accuser
It's the devil who tricks you into falling in the first place. He is also known as the tempter. And then, when you have fallen, he says, "You see, it isn't possible for you. Now you've tried several times to be victorious … many times, even … and you've fallen every time. So just give up." The accuser mixes lies with the truth. It is true that you've fallen, but when he says you need to give up – that is a lie! Because the Lord helps those who have fallen! (Psalm 145:14.)
The voice of the Spirit
When the Holy Spirit chastens you and speaks to you after you have fallen, then you experience and sense that it is liberating. There is joy and peace behind it. That is how you can distinguish the voice of the accuser from God's voice. The Spirit will always lead you to get back up again! Because the only thing that the accuser wants is to murder, steal, and destroy. And if he can't murder you, then at least he can destroy things for you, and steal from you as much as possible. That's how the accuser is. But Jesus came in order to give us life! And an abundance of life! (John 10:10.)
Continue reading below ↓
Like what you're reading?
There is so much hope for you!
So you need to hold out and endure. Only listen to Jesus' voice! He has called you and He knew exactly what you came from. He knew about all of your sins, and all of your despair, and your foolishness, but He called you! So there is incredible hope for you! And if the accuser comes with all those things that you have done, then you can just ask him, "Which of these sins did Jesus not die for?" Then he has to depart from you.
Because Jesus has died for you. But the point is that you can come out of sin, and not sin anymore. That needs to be your entire desire, and your whole heart. If not, then you sin against grace, and you're not honest. But when you have this longing that you want to come out of it, with all of your heart, then there is hope for you. And God will mightily strengthen you in this battle, so that it succeeds completely and entirely for you.
"My little children, these things I write to you, so that you may not sin. And if anyone sins, we have an Advocate with the Father, Jesus Christ the righteous." 1 John 2:1.
So rejoice in hope! Rejoice in what God is going to do. And even though you have fallen you need to prophesy against that sin, and about how it will go in the future. You shouldn't sit down there depressed and downcast. Stand up and declare that your hope, your living hope, is that God will give you victory, in every way! That is to honor God. And then God will also strengthen you and help you so that you get victory.

This article is based on a talk by Kaare J. Smith on October 1, 2019.
This post is also available in
Scripture taken from the New King James Version®, unless otherwise specified. Copyright © 1982 by Thomas Nelson. Used by permission. All rights reserved.