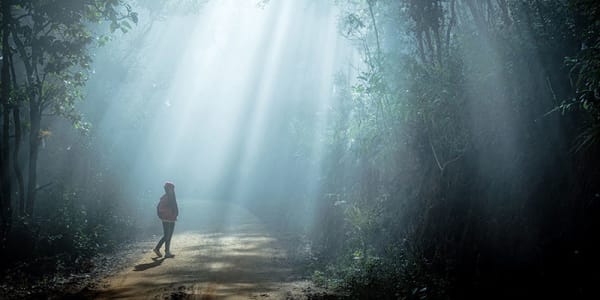 Discouragement: The weapons you need to fight it
Sometimes in our lives we can be tempted to be discouraged. But with these verses as weapons, we never need to let discouragement get the upper hand!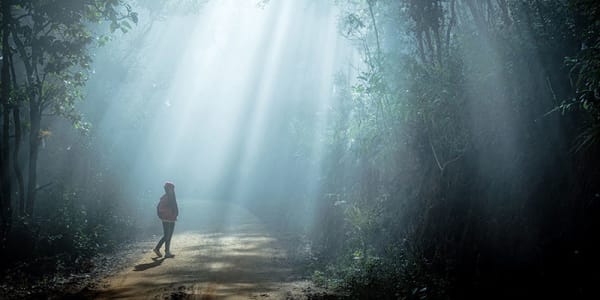 Discouragement is something that we all face in our Christian life. It is an "enemy" that can hinder progress and steal our peace, hope, and joy. It is also an enemy that we can overcome if we understand and practice the truths in God's word. There are Bible verses for discouragement there – we just need to believe in them!
Imagine there is a soldier called to the battlefield. As he is getting ready, thoughts of doubt, fear, and uncertainty come to him. "I am not a good enough soldier. I don't have what it takes. I've experienced defeat, so this could end badly. No one really cares about me. The outcome doesn't really matter. The sacrifice is too great. The enemies too many. The army too strong."
It could go two ways:
The soldier dwells on these thoughts. His confidence begins to drain. "I'm not good enough," he agrees. "This won't end well for me," he believes. "The battle will surely fail." He doesn't bother to pick up his weapons. Doubt and fear paralyze him. He doesn't have the courage or strength to step foot on the battlefield.
or
The soldier has prepared for this; he knows what to do. He picks up his sword. "I have a good Captain, whom I trust. He looks out for me and will help me through this battle." He picks up his shield. "My Captain has already defeated this very same enemy and I can too. Yes, the enemy is strong, but our army is stronger. The battle is crucial; the reward is great. It will succeed for me!"
Continue reading below ↓
Like what you're reading?
Bible verses for discouragement – the weapons you need to fight it
It takes effort, persistence, and courage to overcome discouragement. Be a good soldier and only believe the voice of hope. Be brave! Be strong! Put your confidence in Jesus, our victorious Captain who has prepared the way.
Prepare yourself with these weapons of light in God's word, which are full of truth, faith, and clarity.
Are past sins weighing you down?
When you sincerely ask for forgiveness, God casts your sin into the sea, as these Bible verses show. If God has cast them away, you can too!
Micah 7:19: "He will again have compassion on us, and will subdue our iniquities. You will cast all our sins into the depths of the sea."
1 John 1:9: "If we confess our sins, He is faithful and just to forgive us our sins and to cleanse us from all unrighteousness."
Philippians 3:13: "Brethren, I do not count myself to have apprehended; but one thing I do, forgetting those things which are behind and reaching forward to those things which are ahead."
Have you fallen in sin?
Repent, be of good courage and continue pursuing the good. Don't give in to doubt and Satan's accusations that it won't succeed for you. Jesus never gives up on us and prays for us to the Father who loves you unconditionally. These Bible verses prove that:
Proverbs 24:16: "For a righteous man may fall seven times and rise again, but the wicked shall fall by calamity."
1 John 2:1: "My little children, these things I write to you, so that you may not sin. And if anyone sins, we have an Advocate with the Father, Jesus Christ the righteous."
Romans 8:33: "Who shall bring a charge against God's elect? It is God who justifies. Who is he who condemns? It is Christ who dies and furthermore is also risen, who is even at the right hand of God, who also makes intercession for us."
1 Peter 2:20:"For what credit is it if, when you are beaten for your faults, you take it patiently? But when you do good and suffer, if you take it patiently, this is commendable before God."
James 4:7: "Therefore submit to God. Resist the devil and he will flee from you."
Whom do you believe?
Satan comes with discouraging, accusing, negative thoughts to steal, kill and destroy your hope and faith. God comes with encouragement, help, comfort, faith and hope.
Jeremiah 29:11: "For I know the thoughts that I think toward you, says the Lord, thoughts of peace and not of evil, to give you a future and a hope."
2 Timothy 1:7: "For God has not given us a spirit of fear, but of power and of love and of a sound mind."
Does the way seem too hard and progress too slow?
Don't give up! The way of salvation requires faith and patience. When you're tempted to discouragement, let these Bible verses encourage you!
Hebrews 10:23: "Let us hold fast the confession of our hope without wavering, for He who promised is faithful."
2 Timothy 2:3: "You therefore must endure hardship as a good soldier of Jesus Christ."
Hebrews 10:35-36: "Therefore do not cast away your confidence, which has great reward. For you have need of endurance, so that after you have done the will of God, you may receive the promise."
Hebrews 12:3: "For consider Him who endured such hostility from sinners against Himself, lest you become weary and discouraged in your souls."
Are you listening to, watching, or reading things that are draining your hope?
Ephesians 5:11: "And have no fellowship with the unfruitful works of darkness, but rather expose them."
Jeremiah 2:13: "For My people have committed two evils: They have forsaken Me, the fountain of living waters, and hewn themselves cisterns—broken cisterns that can hold no water."
Are you taking time to strengthen your faith?
Ephesians 6:13: "Therefore take up the whole armor of God, that you may be able to withstand in the evil day, and having done all, to stand."
Romans 10:17: "So then faith comes by hearing, and hearing by the word of God."
Jude 1:20: "But you, beloved, building yourselves up on your most holy faith, praying in the Holy Spirit."
Hebrews 12:12: "Therefore strengthen the hands which hang down, and the feeble knees."
Have you experienced God's chastening?
God cares for you and has a plan of salvation for you. He wants to save you from sin and give you more of His glorious virtues. His chastening is proof of His love for you!
Hebrews 12:5: "My son, do not despise the chastening of theLord, nor be discouraged when you are rebuked by Him; for whom the Lord loves He chastens, and scourges every son whom He receives."
1 Peter 5:6: "Therefore humble yourselves under the mighty hand of God, that He may exalt you in due time,casting all your care upon Him, for He cares for you."
Are negative feelings making things dark and unclear?
Our emotions can be unstable, but God's word is a true rock. Your spirit can rise above discouragement, even when your physical and emotional feelings are low.
Psalm 61:2: "When my heart is overwhelmed; lead me to the rock that is higher than I."
1 John 3:20: "For if our heart condemns us, God is greater than our heart, and knows all things."
Isaiah 40:31: "But those who wait on the Lord shall renew their strength; they shall mount up with wings like eagles, they shall run and not be weary, they shall walk and not faint."

Inspired by the article "Discouragement" by Elias Aslaksen (first published in Norwegian by Stiftelsen Skjulte Skatters Forlag) and a BCC Urbana Bible study.
This post is also available in
Scripture taken from the New King James Version®, unless otherwise specified. Copyright © 1982 by Thomas Nelson. Used by permission. All rights reserved.