What is the difference between temptation and sin?
I can feel that being tempted makes me impure. But is it sin?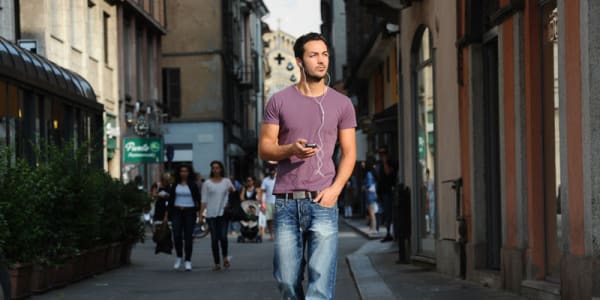 What is actually the difference between temptation and sin?
In my Christian life, I can feel that being tempted makes me impure, and that I have sinned in my thought life. However that is not true. Temptation is not sin, but a trial of my faith, and through the gospel, I can endure temptations without ever committing sin!
My tendency
to sin

– sin in the

flesh

Sin entered the world due to an act of disobedience by the first people, Adam and Eve. All of Adam and Eve's descendants have inherited sin in the flesh – not guilt, but a tendency or inclination to follow their own self-will rather than God's will. The Bible uses many words to describe this inclination: sin in the flesh, the body of sin, the law of sin, lusts and desires etc. In Romans 7:18, Paul writes, "For I know that in me (that is, in my flesh) nothing good dwells." Here he describes this tendency to sin that we have all inherited.

Also read: What is sin?
Continue reading below ↓
Like what you're reading?
Temptation and sin – not the same thing!
James writes very clearly on the subject of temptation and sin: "Let no one say when he is tempted, 'I am tempted by God'; for God cannot be tempted by evil, nor does He Himself tempt anyone. But each one is tempted when he is drawn away by his own desires and enticed. Then, when desire has conceived, it gives birth to sin; and sin, when it is full-grown, brings forth death." James 1:13-15.
From this we can see that temptation alone is not the same as committing sin; sin is the result of a conception – when my mind agrees with the desire (or lust) that dwells in my flesh, or human nature. That is, committing sin is something I choose to do, and sin cannot be carried out unless I agree with it.
Also read: What does it mean to get victory over sin?
No one has to sin!
In fact, James teaches us that temptations are a trial of our faith, and those who endure without committing sin will receive the crown of life. (James 1:12.) Similarly, Peter writes that our trials (temptation) are cause for rejoicing, as our faith is tested, with the result being the salvation of our souls. The gospel is that though I am tempted, I don't have to sin – in fact I can follow in Jesus' footsteps and overcome in temptation. The wages of sin is death, but those who overcome will receive eternal life!
This post is also available in
Scripture taken from the New King James Version®, unless otherwise specified. Copyright © 1982 by Thomas Nelson. Used by permission. All rights reserved.