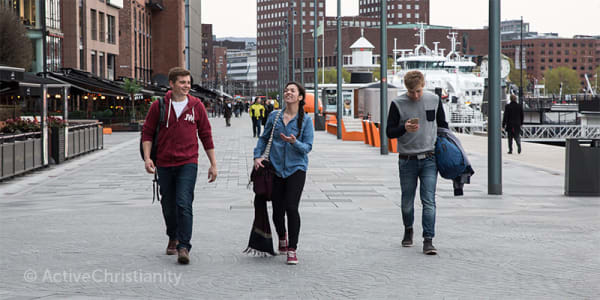 What kind of believer are you?
The church can be made up of unbelievers, make-believers, and true believers. Which one are you?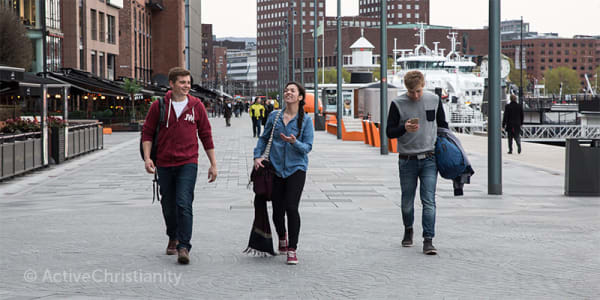 I heard it said once that there are different kinds of believers in the church – the unbeliever, the make-believer, and the true believer. It seemed strange to hear at first, but looking deeper into this statement, and reading in 1 Corinthians 10:1-13, it makes complete sense. In that example, they were all under the blessings and miracles and wondrous works, and "… drank from that spiritual Rock that followed them, and that Rock was Christ," (verse 4), and yet God was not well pleased with most of them!
When Paul lists the different wrongdoings there in 1 Corinthians 10, this phrase is often repeated, "… as some of them did."
So, the question arises, what kind of believer am I? Am I counted among the "some" mentioned there? Am I of mixed opinion; double-minded, perhaps?
"Examine yourselves as to whether you are in the faith. Test yourselves," Paul writes in 2 Corinthians 13:5. That is a good thing to do always! We may then have occasion to make some important changes in our lives, in order to make the most of our time on earth, and not be dragged along with the wrong crowd!
Do not be unbelieving
Unbelief is a lack of faith, a refusal to accept God's Word as it is written. Take for example the words of Peter: "His divine power has given to us all things that pertain to life and godliness, through the knowledge of Him who called us by glory and virtue, by which have been given to us exceedingly great and precious promises, that through these you may be partakers of the divine nature, having escaped the corruption that is in the world through lust." 2 Peter 1:3-4.
Just think, Jesus, by His divine power, has given us the possibility to partake of divine nature! Do we realize fully the exceedingly great and precious promises that have been given to us to attain this land? Our human nature, which is so predictable in its reactions to life's many problems, can be changed to being godly. How does this word affect us? Do we doubt that it can really be the case for us, personally? Or do we believe it, and act accordingly? If we are sick of the way our own nature causes us such misery in our relationships, and sorrow for those with whom we have to do, then we have this hope!
Let not unbelief nor disbelief prevent us from dwelling in the land of God's nature – full of joy and peace, a life of fulfillment and abundance, overflowing with the fruit of brotherly kindness and love – "… above all that we ask or think, according to the power that works in us." Ephesians 3:20.
All unbelief is unprofitable and sinful. Jesus gives a simple commandment to Thomas, who came to Jesus to see His wounds, "Do not be unbelieving, but believing!" John 20:27.
Beware the leaven of the Pharisees
Make-belief does not work either; it is a horrible thing! Jesus warns strongly against it: "Beware of the leaven of the Pharisees which is hypocrisy." Matthew 16:6. How easy it is to slip into hypocrisy in our zeal. This hypocrisy is contagious and can affect a whole crowd or peer group.
How can we beware or be awake to it? By believing and doing this Word, "… laying aside all malice, all deceit, hypocrisy, envy, and all evil speaking, as newborn babes, desire the pure milk of the word that you may grow thereby …" 1 Peter 2:1-2. By nipping in the bud all those tendencies we have to put on an act, to be seen and praised by others as the Pharisees did, pretending to be something we are not, and so many other false habits we have learned. Instead we do what is written in Colossians 3:22-23, and serve "… not with eyeservice, as men-pleasers, but in sincerity of heart, fearing God."
Be a true believer
The challenge is to be a true believer, and take God at His Word. In doing so a whole world of exciting and fabulous areas open up! It is a world of eternal blessing. "And the Word became flesh and dwelt among us and we beheld His glory …" John 1:14. Think of what a simple belief, or faith, can accomplish.
It is a real work to believe in a simple, childlike way! In all of life's circumstances, especially when faced with our own doubts, complaints, and unbelief, we tend to go by our own feelings and human understanding. Even the disciples cried out, "Lord, increase our faith!" when they were challenged to be more forgiving. (Luke 17:5) We have to battle hard to believe, and always be on guard against everything in us that cries out, "This is a hard saying, who can understand it?" John 6:60.
Instead of doubt, or hypocritical pretense, which lead nowhere, be filled with the spirit of Joshua and Caleb, who were true believers and were rewarded with an inheritance in the promised land for themselves and their families.
You too can ask for and receive that same powerful spirit of faith!
Scripture taken from the New King James Version®, unless otherwise specified. Copyright © 1982 by Thomas Nelson. Used by permission. All rights reserved.