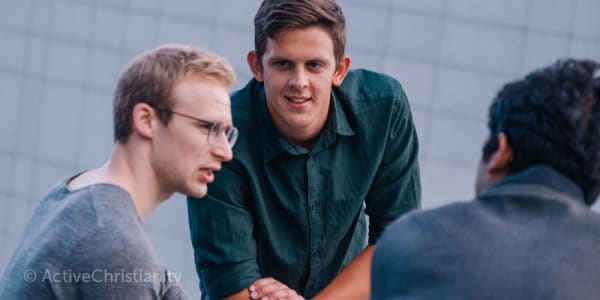 When "the best is the enemy of the good"
A new take on an old quote.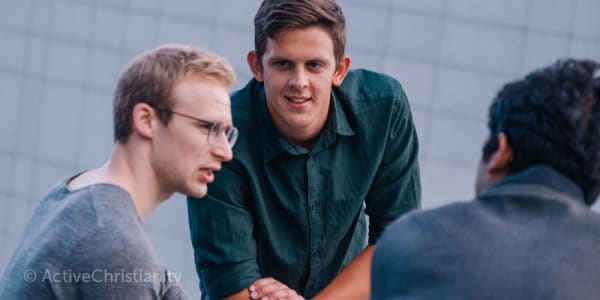 I have always had a keen interest in helping others. Those days when I can do something a little extra to make someone's life a little easier are the best and most memorable days for me.
But recently I heard a saying at church. The speaker quoted Voltaire, saying "the best is the enemy of the good." It really caused me to pause and think. What does this mean for me?
What is "the best?"
What is "the best?" As a disciple of Christ, it's nothing less than what Paul wrote to the Romans – that we are to be conformed to the image of the Son. It is total transformation; partaking of divine nature. (Romans 8:29; 2 Peter 1:4.) It says in Isaiah 64:6 that "all our righteousnesses are like filthy rags," and this is true, especially when I compare them to the standard of divine nature. When I set out to do the good with the very best intentions, that can seem almost daunting.
Because I have certainly experienced times when I have tried my hardest to help someone, but it just didn't turn out the way I had hoped or helped as much as I wanted it to. And many times, when I set out to do something good, afterwards when I reflect on it, I see how I could have done it so much better.
So why isn't doing my very best, with the very best intentions, not "good enough?" Is the genuine best, as stated above, really the enemy of "good?"
What is "the good?"
The "good" is all that I want to do from my human desire to be good and kind to the others. And if I have a genuine interest in it, I can do a whole lot of good. Many people dedicate their lives to helping others and offer the very best that they have. And these acts of kindness are much needed.
But this human goodness also involves my feelings, reasonings and always my limited perspective on situations. The truth is that as humans we only have a horizontal view in situations. We can't see into the thoughts and hearts of people, and we certainly can't see into the future the way God can. With these limitations our desire for the good can fall short and not always have the effect we hoped for. Besides that, we meet our own impatience, harshness, selfishness, ego, and much more that limits our "goodness."
Because as human beings we also have a sinful nature. In the midst of doing much good, if we are honest, we find how our own sin keeps us from "the best." Perhaps I am afraid to do what I know is right because of what others might say. Or I find in all my busyness, that I wish I could receive just a little honor or recognition for my efforts, or that I become impatient with the others, even if only in my thoughts.
Learning to do "the best!"
Does that mean that we should all just stop doing good because it isn't "the best?" Not at all! It is when I understand that in my own strength I can do nothing good, nothing without sin being present, that with God's help I can learn to do "the best!"
Paul wrote in Romans 7:19: "For the good that I will to do, I do not do; but the evil I will not to do, that I practice." Before he met Jesus on the road to Damascus Paul was blameless according to Jewish law. But when he met Jesus, he realized that his body of sin got in the way. Even when he tried his hardest, he actually couldn't do anything truly good. He realized that as long as he did works in his own strength, they could not have the best effect and that if he continued to trust in himself then the good was in fact the enemy of the best. Therefore, it became his testimony that everything of himself – his own will, reasoning, feelings, ego and works – were "crucified with Christ." It was no longer he who lived, but Christ lived in him! (Galatians 2:20.) And that was the only way to do things "the best" way.
This means that when he found the inner sin that hindered him from doing "the best," he put it to death by power of the Spirit. He sacrificed all that was of himself. In other words, he overcame in temptation by the power of the Holy Spirit, as soon as he became aware of it. And through putting that sinful desire to death, it wasn't actually his works that he did, but Christ's life came forth from him! (Read Romans 7 and Philippians 3.)
Then my "help" for others doesn't come from my own human "wisdom," opinions, and reasoning, but it is led by the Spirit. This may sometimes even seem to go against what seems best by human standards. But when I do what the Spirit prompts me to, I come to see that it brings results that give peace and rest.
A perfect way
Jesus left many examples of "the best." His testimony was that He could do nothing of Himself, but what He saw the Father do, that is what He practiced. (John 5:19.) Jesus saw that with a human understanding, He could actually not accomplish anything good. He relied entirely on direction from His Father, and then He was able to act in every situation in the best way, even though it did not always make sense to those around Him.
We also see Mary's example of choosing the "best." Martha was very busy serving her guests, which is certainly a good thing to do. However, Martha was in so much unrest, trying so hard to make a good impression, that she didn't realize that at that moment the "best" was to hear Jesus' words of life like Mary was doing. Mary understood that she needed to be near Jesus and to use the opportunity to listen to His words. (Luke 10:38-42.)
If I have a desire for the best, then God wants to help me so that I can also come completely out of my own strength. He wants to show me not only a better way, but a perfect way, so that the good I do is the very best. His first interest is that I become free from the sin that dwells in my flesh. Then I will be conformed to the image of the Son and His life will begin to come out in my actions, words, and deeds. Then I am a blessing for the others because I serve God alone and my works are perfect according to His will.
Scripture taken from the New King James Version®, unless otherwise specified. Copyright © 1982 by Thomas Nelson. Used by permission. All rights reserved.