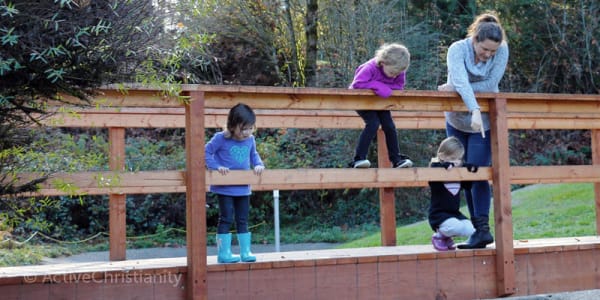 Why I don't pray to be a patient mom
I was trying to be patient – but for the wrong reasons.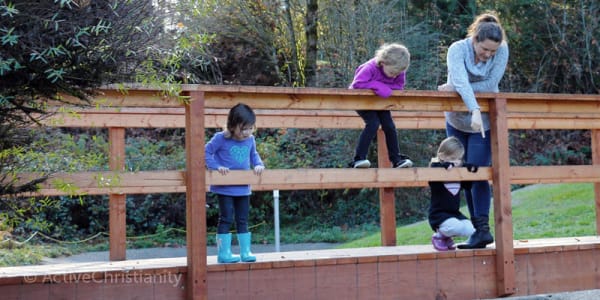 Being a patient and good mother has been my goal since having my first child. I want my kids to grow up in a safe, loving environment, where they feel they can be themselves and loved for it. However, I struggled very much with having patience with my kids until one evening I saw being a "patient Mom" from an entirely different angle. I have not prayed to have patience with my kids since.
What was I doing wrong?
It was a typical evening putting the kids to bed. I was more exhausted than usual, had a headache, and could not wait for the downtime after the kids were sleeping.
As we were going about the bedtime routine of reading books, brushing teeth, prayers and snuggles I felt so much irritation inside. I prayed and prayed that I could be patient with my kids.
At the end of the evening, I felt ashamed of how it turned out. My kids cried from how I spoke to them and I definitely was not being the kind of mom I wanted to be.
I prayed and asked God what I was doing wrong and why I wasn't able to be patient and good to my kids, no matter how tired I was. I told God just how exhausted I was and in detail explained my personal needs as a mom. Then it became very clear to me that the source of my irritation was selfishness – I felt like my own needs were not going to be met.
God made it very clear to me at that moment that I was being very selfish and praying for the wrong thing. It's written in 1 Corinthians 10:24: "Let no one seek his own, but each one the other's well-being," and in 1 Corinthians 13:5 that love "does not seek its own." I realized that instead of focusing on what was best for my children, I was praying for patience to cope with the behavior that was interfering with my plans. I was trying to be just patient enough to get through the bedtime routine until I could get to my downtime, when I should have been focused on the kids and their needs and showing them how important and loved they are.
That realization changed everything for me.
Continue reading below ↓
Like what you're reading?
What does the Lord require of you?
Shortly after this evening, I asked God to give me a verse to strengthen and guide me as a mom. I picked up my phone and searched for "random Bible verse." The one I got was Micah 6:8: "… what does the LORD require of you but to do justice, and to love kindness, and to walk humbly with your God?" (ESV)
This scripture has been a real guide for me. Am I being just in how I treat my children, or do I expect more from them if I am tired or not feeling well? Is my behaviour showing that I love kindness? And am I in need of God's continual help and grace during the day?
No longer do I pray for patience that puts the variable on how my children behave. Instead I pray that God will help me to love kindness and do what is best for my kids. I have found that this type of prayer has totally changed the way I view things. It's not about how my kids behave to fit my agenda or my needs and me having to be "patient" in spite of things not going as planned. Instead it's about how I can show them the love and goodness they need at that moment.
This mindset is not something that has changed me in an instant. I find that every day, and oftentimes several times during the day, I need to decide again that I will do what is best for my family.
I can be the kind of mom I want to be
During the day, what is "best for my family" may actually be taking some time to take care of myself, so I have enough energy for the day. Maybe it's scheduling some play dates for the children, so I can spend time with another mom whose company leaves me feeling refreshed. At other times it's canceling social engagements that would leave me exhausted and instead taking my kids for a walk in the woods. They can get their energy out and I can have an hour to recharge so I do not have to depend on late evening downtime.
Every day I am learning more of what works or doesn't work for my family. The most important thing for me is to listen to the small voice in my heart that guides me in each varying situation. When I walk humbly with God and seek to show love rather than seeking my own then I can be the good and kind mom I want to be.
"But the anointing which you have received from Him abides in you, and you do not need that anyone teach you; but as the same anointing teaches you concerning all things, and is true, and is not a lie, and just as it has taught you, you will abide in Him." 1 John 2:27.
This isn't something stressful for me. I find it very reassuring to know that God can speak to me, maybe about how I need to stop the task I'm working on and focus on my child, ask my child for forgiveness for something I've said or done, or how I can make a bond with each child with their unique personality so they can grow up with the type of childhood and childhood memories I wish for them.
Scripture taken from the New King James Version®, unless otherwise specified. Copyright © 1982 by Thomas Nelson. Used by permission. All rights reserved.