Without exception!
Do you believe God's word exactly as it is written? This article should be an eye-opener for most of us.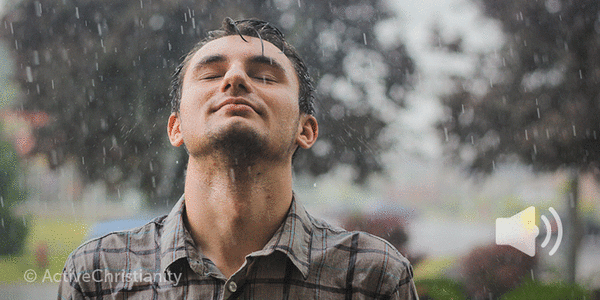 Most believers are doggedly unbelieving when it concerns an overcoming life, when it concerns victory over all conscious sin. They think they are bound to sin, and that it cannot be otherwise as long as we are in this body. The fact that the Scriptures state the exact opposite doesn't bother them. They know better.
However, it is not always that easy to overcome; neither is it the intention for it to be easy. Overcoming is indescribably valuable and therefore precious. And now we come to a mystery of the faith!
Most of those who believe in victory over sin at all believe in it with exceptions! Therefore this word is also fulfilled in this instance: "As you have believed, so let it be done for you." Matthew 8:13. People believe in exceptions—and exceptions will not fail to occur! Victory over anger with exceptions means quite simply that you get angry once in a while. And this is quite simply defeat instead of victory.
Love endures all things. (1 Corinthians 13:7.) However, when there are exceptions to it, you cannot honestly say that you "endure all things." Then you would have to say, "endures most things" or "endures almost all things." But that is unbiblical, or unbelief in the word!
Being honest or speaking the truth with exceptions, being humble and meek with exceptions, being faithful to your spouse with exceptions, being peaceable with exceptions, being of good courage with exceptions, being glad and thankful with exceptions, being fervent in spirit with exceptions, walking in the Spirit with exceptions, etc., etc., – despite the fact that it could have been even worse – is not worth being followed! Compared to our high calling, this is rather poor!
This is precisely why these two words, "without exception," become extremely faith-strengthening; they are even precious, glorious, and highly significant words!
Think to speak the truth, do righteousness, love everyone, endure all things from everyone, be humble and meek, bold, glad, of good courage, thankful, generous, faithful in all things – in small and great things, at home and abroad – suffer unjustly with a willing heart, requite evil with good – always without shadow of turning – therefore: without exception!
The key to such a glorious life is called Without Exception! One ought to take pains to acquire this key!
Like what you're reading?
This article has been translated from Norwegian, and was first published in the periodical Skjulte Skatter (Hidden Treasures) in November 1963.
© Copyright Stiftelsen Skjulte Skatters Forlag | ActiveChristianity
Scripture taken from the New King James Version®, unless otherwise specified. Copyright © 1982 by Thomas Nelson. Used by permission. All rights reserved.