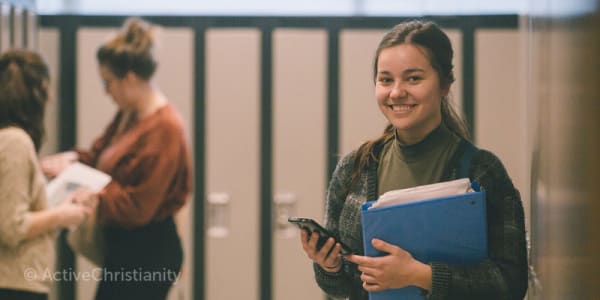 24 Bible verses for back to school
However we feel about school, we know it will bring its challenges. Here are some Bible verses to help meet those challenges head on!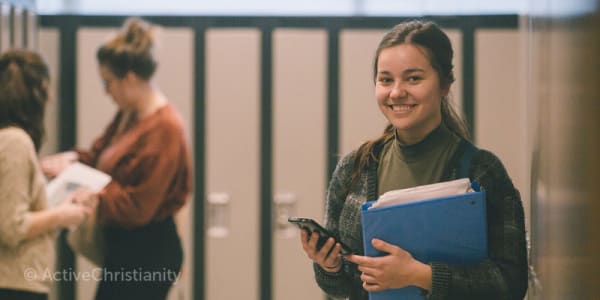 Encouraging Bible verses for back to school
Are you ready to go back to school?
We all feel differently about school, some love it, some struggle a bit more, some of us enjoy the routine and the demands, some of us wake up every day dreading it. However we feel, we know for sure that it will bring its challenges. As disciples, school is a place we know we will meet with temptation. But that is nothing for us to fear – with the right weapons in our hands, every temptation can be a victory won! With that in mind, we've collected some Bible verses for back to school on some common areas that students deal with. We hope to encourage and strengthen everyone for those opportunities that we know will come up as we navigate our school life. May these weapons always lead us to victory in Christ!
"Now thanks be to God who always leads us in triumph in Christ, and through us diffuses the fragrance of His knowledge in every place." 2 Corinthians 2:14.
Continue reading below ↓
Like what you're reading?
The
fear of man
Fear of man is basically worrying/caring about what people think of you. As a Christian, sometimes our faith means that we have to go strongly in the opposite direction of what is happening around us. Evil talking. Immodesty. Tolerance for things that are against the word of God. Vanity. Arrogance. These things can be the norm for non-Christians, and for us to make a stand against them, even just by walking away, can be hard to do. To have people think less of us can be a hard pill to swallow. These Bible verses will give you the power to do what's right every time when you go back to school, no matter what people think!
"In God I have put my trust; I will not be afraid. What can man do to me?" Psalm 56:11.
"Have I not commanded you? Be strong and of good courage; do not be afraid, nor be dismayed, for the Lord your God is with you wherever you go." Joshua 1:9.
"For do I now persuade men, or God? Or do I seek to please men? For if I still pleased men, I would not be a bondservant of Christ." Galatians 1:10.
"And whatever you do, do it heartily, as to the Lord and not to men." Colossians 3:23.
"Fear not, for I am with you; be not dismayed, for I am your God. I will strengthen you, yes, I will help you, I will uphold you with My righteous right hand." Isaiah 41:10.
"For God has not given us a spirit of fear, but of power and of love and of a sound mind." 2 Timothy 1:7.
"For the Lord does not see as man sees; for man looks at the outward appearance, but the Lord looks at the heart." 1 Samuel 16:7.
Stress/Anxiety
As a student there is a lot that can contribute to stress and anxiety. Getting good grades, time management, homework, finances, plans for the future, extra-curricular activities, etc. There are many things that can place demands on us. But it's good to know that we have a Rock to stand on even in these practical matters. Here are some Bible verses to strengthen you when you go back to school:
"And my God shall supply all your need according to His riches in glory by Christ Jesus." Philippians 4:19.
"Be anxious for nothing, but in everything by prayer and supplication, with thanksgiving, let your requests be made known to God; and the peace of God, which surpasses all understanding, will guard your hearts and minds through Christ Jesus." Philippians 4:6-7.
"Casting all your care upon Him, for He cares for you."1 Peter 5:7.
"But seek first the kingdom of God and His righteousness, and all these things shall be added to you." Matthew 6:33.
"Your ears shall hear a word behind you, saying, 'This is the way, walk in it,' whenever you turn to the right hand or whenever you turn to the left." Isaiah 30:21.
It's righteous to care about important things like school or work, but you have to be on guard that these things do not steal your peace or joy.
Peer pressure
Many students experience peer pressure. These strong influences that pressure us to do things that transgress the laws of the Spirit and go against our conscience and convictions. In order to properly fight and make a stand for righteousness, we have to really be able to see and understand how vital it is to stand before God's face with a pure, clean conscience, even though it may mean bearing reproach. You have to have made a firm and conscious decision to be willing to bear that for Jesus' sake. You will most likely experience peer pressure when you go back to school, but these Bible verses can help you stand up for what you know is right:
"And do not be conformed to this world, but be transformed by the renewing of your mind, that you may prove what is that good and acceptable and perfect will of God." Romans 12:2.
"You shall love the Lord your God with all your heart, with all your soul, and with all your strength."Deuteronomy 6:5.
"Do not be deceived: 'Evil company corrupts good habits.'"1 Corinthians 15:33.
"For it is better, if it is the will of God, to suffer for doing good than for doing evil." 1 Peter 3:17.
"Set your mind on things above, not on things on the earth. For you died, and your life is hidden with Christ in God. When Christ who is our life appears, then you also will appear with Him in glory." Colossians 3:2-4.
Being faithful to keep yourselves pure from the spirit of the world:
Paul wrote to his young co-worker Timothy: "Flee youthful lusts." 2 Timothy 2:22. But when you're out there in the world, and there are all kinds of things going on around you, and things bombarding you from all sides, this simple directive can seem overwhelming and maybe impossible to follow up. However, if we bind these words of God to our hearts and minds, we will have weapons that guarantee that we can flee and overcome the impure spirits in the world. Then we can stand triumphantly in purity in the middle of this crooked and perverse world!
"I do not pray that You should take them out of the world, but that You should keep them from the evil one." John 17:15.
"I can do all things through Christ who strengthens me." Philippians 4:13.
"No temptation has overtaken you except such as is common to man; but God is faithful, who will not allow you to be tempted beyond what you are able, but with the temptation will also make the way of escape, that you may be able to bear it." 1 Corinthians 10:13.
"Finally, my brethren, be strong in the Lord and in the power of His might." Ephesians 6:10.
"For the eyes of the Lord run to and fro throughout the whole earth, to show Himself strong on behalf of those whose heart is loyal to Him." 2 Chronicles 16:9.
"But the Lord is faithful, who will establish you and guard you from the evil one."2 Thessalonians 3:3.
We wish good success to everyone going back to school and hope these Bible verses will be a help and encouragement for you! May God keep you and strengthen you and bless you in all you do. Put Him first, and then you are sure to succeed!
This post is also available in
Scripture taken from the New King James Version®, unless otherwise specified. Copyright © 1982 by Thomas Nelson. Used by permission. All rights reserved.