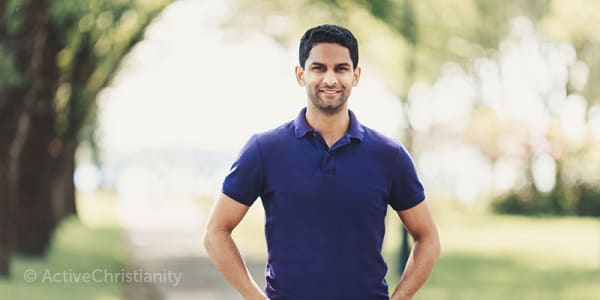 Are you ready to become a new creation?
Jesus can transform us and make a new creation; something blessed that lasts for all eternity!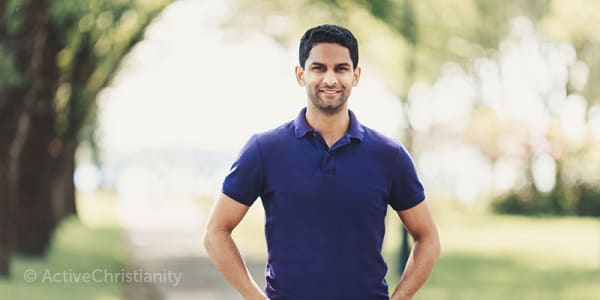 "He who overcomes, I will make him a pillar in the temple of My God, and he shall go out no more. And I will write on him the name of My God and the name of the city of My God, the New Jerusalem, which comes down out of heaven from My God. And I will write on him My new name." Revelation 3:12.
Jesus can really transform us and make a completely new creation; something blessed that lasts for all eternity. From being weak, wavering, and unstable in all our ways, He can make something firm and unshakable, and make us into pillars in His temple, which we shall be for all eternity.
All things have become new
Jesus does not write His new name on something old. "Old things have passed away; behold, all things have become new." 2 Corinthians 5:17. A new birth has to take place. This results in a new creation with a new heart and a new spirit. Christ does not pour new wine into old wineskins. (Luke 5:37.)
It cost Jesus His own precious blood, and He had to fight to set us free from the old and evil conduct, which we have inherited from our forefathers. It is therefore a great shame to continue in the old and at the same time confess Jesus' name. We have power to put off the old man with all his works in and through the new Spirit. We can put on the new man, which is created according to God, in true righteousness and holiness, and constantly be renewed in the spirit of our mind. (1 Peter 1:18; Romans 6:6; Ephesians 4:22; Ephesians 4:23-24.)
"I have made you hear new things from this time, even hidden things, and you did not know them. They are created now and not from the beginning; and before this day you have not heard them, lest you should say, 'Of course I knew them.'" Isaiah 48:6-7.
Nothing of what we knew or could do before is of any use. New things are revealed by the Spirit of Truth.
Continue reading below ↓
Like what you're reading?
A new commandment = a new creation
"A new commandment I give to you, that you love one another; as I have loved you, that you also love one another." John 13:34. This is a "new testament" love.
"For on the one hand there is an annulling of the former commandment because of its weakness and unprofitableness, for the law made nothing perfect; on the other hand, there is the bringing in of a better hope, through which we draw near to God." Hebrews 7:18-19.
God be praised for the new commandments that are written in our new heart. They generate life and result in a completely new life in word and deed. This life is even acknowledged by God so that He can write His own name on it, just as He did with the city, the New Jerusalem, and Jesus' new name. Then we can appreciate the fact that it is a life that stands the test; it is a work of God. (Ephesians 2:10,)
We must lay hold of all that is new with a living faith and give ourselves to it in our daily life. Loving our enemies from the heart and suffering unrighteousness with joy and thankfulness is the new creation. That which is impossible with man is possible with God. We will not be forsaken in the trials of life if our life has become a pillar in the temple of God. By walking on the new and living way we partake of divine nature which is the "new testament" life. (2 Peter 1:4.)
A new kind of people
Jesus came to earth so that we could partake of this new life; only our unbelief, rebellion, and disobedience keep us from obtaining it. We either represent the new or the old, the new man or the old man. The entire world is full of the old kind of people. They murmur, complain, seek honor and greatness, and love the things of this world. The new kinds of people are glorious and precious in God's eyes. They are humble of heart; they are faithful and true and have the attitude to serve, sacrifice, and give. Then life will be glorious. This is a new life that is perfect according to the conscience. (Hebrews 9:9.)
"Behold, I will do a new thing, now it shall spring forth; shall you not know it?" Isaiah 43:19. Yes, God be praised. We can truly experience that a new creation is springing forth and that a new song is being put into our mouths, a song of praise to God. The new life and the new song belong together. (Psalm 40:3; Ephesians 5:19; Revelation 14:3)

This article has been translated from Norwegian, and is a slightly edited version of an article that was first published in BCC's periodical Skjulte Skatter (Hidden Treasures) in December 1959, under the title "Something new."
© Copyright Stiftelsen Skjulte Skatters Forlag

This post is also available in
Scripture taken from the New King James Version®, unless otherwise specified. Copyright © 1982 by Thomas Nelson. Used by permission. All rights reserved.