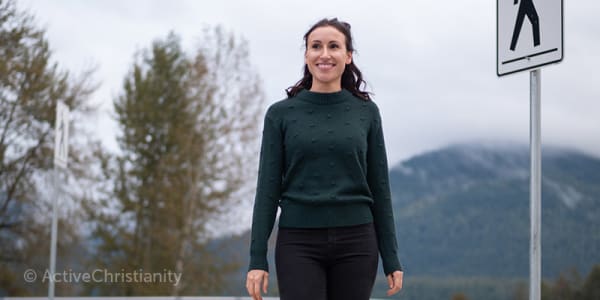 A new time is coming!
We don't know what the future may hold, but we know we have much to look forward to!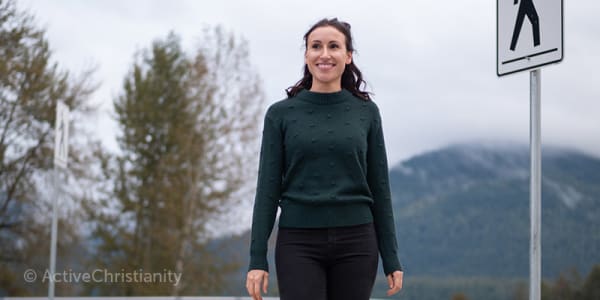 This past year, we have become more acquainted with the instability, suffering and needy condition of humankind and this earth. A verse in 1 John 5:19 rings true, "… the whole world lies under the sway of the wicked one." I am hoping for a new and better year in 2021. A year with less hardship and sickness. A year when children can return to school and a normal life. A year when friends and family can safely meet. But much more significantly, I am looking forward to an entirely new time to come.
A new earth
"For behold, I create new heavens and a new earth; and the former shall not be remembered or come to mind." Isaiah 65:17. We experience so much in our own lives, and we are reminded daily of other people's suffering through the situations we encounter and in the news. It's hard to even imagine a life with no pain or sadness. On the new earth, we won't even remember it! (Revelation 21:1-5.) Think of a place so safe and happy for children to grow up. A place where there is only love and respect for each other. Everyone will look out for the others' best interest, and all things will thrive and prosper in this unity. This is really something to be hopeful for!
A new name
Expectancy for this new time gives purpose to everyday life. God will give those who endure in faithfulness to the end a new name. "He who overcomes, I will make him a pillar in the temple of My God, and he shall go out no more. I will write on him the name of My God and the name of the city of My God, the New Jerusalem, which comes down out of heaven from My God. And I will write on him My new name." Revelation 3:12. This new name will signify what God has been able to do in me while here on earth. It will have a special meaning and seal my right to be with God. He who sees in the hidden gives the name. I am inspired to be obedient to God and His commandments, so I can earn this new name and a place in eternity with Him.
Read more about the new name here: The 3rd extraordinary promise: Hidden manna, a white stone, and a new name
A new song
A song will usher in the end of time on this earth and the beginning of a new era. (Revelation 14:3.) This song will be powerful, moving and triumphant, sung from the depths of the hearts of those who have been faithful. Each voice will be united in harmony with the thousands who shared in Jesus' life and death. This song is one learned in times of trial, need for salvation, obedience and sacrifice. The song will represent the battles and sufferings, the victories and joy. It will be full of thankfulness and praise to Jesus and how He led us home to be with our Father in His heavenly kingdom with no sorrow, sickness, or suffering.
We who believe can rejoice in this wonderful new time to come! Let's use this year to prepare for it.
Preparing for the new times to come
This year there will be daily opportunities to deny laziness, selfishness and proud thoughts. We will experience that God's ways are different than our own plans and desires – and then we will have to choose His will over our own. God gives grace to the humble. Turn to Him in prayer to receive help and power to stand faithful in temptation and to love Him above everything else.
A new year means more time to seek eternal things: God's word, fellowship, righteousness, serving and blessing others. No matter what this next year brings, God is for us! (Romans 8:31.) We can use this time, these situations and opportunities, to make spiritual progress and become better equipped to serve on the new earth with virtue and love. Then we will enter into that new time having fought the fight, finished the race, and kept the faith and we will find out what that exceeding and eternal weight of glory God has in store for us is. (2 Timothy 4:7; 2 Corinthians 4:17.)
"Eye has not seen, nor ear heard, nor have entered into the heart of man the things which God has prepared for those who love Him." 1 Corinthians 2:9.
---
Scripture taken from the New King James Version®, unless otherwise specified. Copyright © 1982 by Thomas Nelson. Used by permission. All rights reserved.