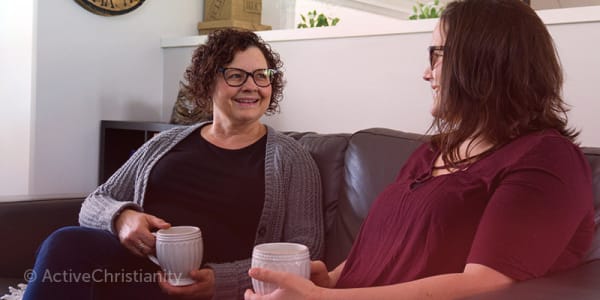 A transformation before my eyes
I know that the gospel of victory over sin is true, because I've seen it in my mother.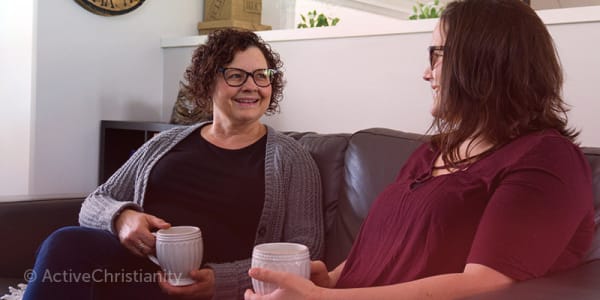 I am the seventh child in a family of 10. Our house was always loud and busy when we were growing up. We were an outspoken and rowdy group of children that weren't especially obedient or easy to handle. In spite of all this busyness, as we grew up we could sense that something was happening in my mother's life. There was a tangible and distinct change taking place in her.
By nature, my mother had a "short fuse." Though she was trying to be the best mother she could be, and she was a very good mother, she often encountered limitations to her goodness because of the nature she inherited through the fall, just like everyone else. (Romans 7:21) She easily got angry, annoyed and frustrated.
A new outlook on the situations
But over time we started to notice that the things that previously overwhelmed and frustrated her, no longer seemed to have that effect. She didn't complain that things weren't fair, and we no longer sensed that everything was too much for her. Recently, in a conversation with her, I got the answer to this change we saw.
"This is the day the Lord has made; we will rejoice and be glad in it." Psalm 118:24.
My mother told me she chose to believe in this verse and it became a rock for her. No matter what happened during a day, she would repeat this verse to herself, "This is the day the Lord has made; I will rejoice and be glad in it." And that also meant that even when things seemed to go against her, today was also a day the Lord had made, and these situations were hand-picked for her by God. It was here she discovered the sin in her nature that limited her in her desire to be always patient, loving and gentle. But seeing her limitations meant she could do something about it, and in God's Word she found the tools to do so. She learned to take it as James encourages us to:
"My brethren, count it all joy when you fall into various trials, knowing that the testing of your faith produces patience. But let patience have its perfect work, that you may be perfect and complete, lacking nothing." James 1:2-4.
She learned to rejoice in the situations as they were. It was an incredible development. She understood that in order to partake of the fruit of the Spirit, her own demands and will in the situations had to die. So when things went against her own will, she could rejoice that now she had an opportunity to do God's will instead of her own. This meant denying herself and not giving in to those natural reactions, and the result was that she became free from sin. It was no longer the sin in her nature that controlled her reactions, but God could guide her through His Word and the Holy Spirit.
Continue reading below ↓
Like what you're reading?
Believing that God was working
Even after the process of transformation had begun, my mom said there were times where she didn't feel like she was making any progress in overcoming her anger. But then she held God to His promise that, "He who has begun a good work in you will complete it until the day of Jesus Christ." Philippians 1:6. God had promised to finish the work that He began in her, and she knew that the day would come when she would overcome what to her had been a terrible enemy: anger.
The result was a noticeable transformation taking place before our eyes. Her frustration at the situations were replaced with joy and patience. It was a change that made her a better mother and made her much happier. Nothing could go wrong anymore!
For example, she used to get angry at us for when we misbehaved, and she had a pretty sharp tongue. Over time we sensed that she was overcoming that tendency to anger. She just stopped getting angry. We now know her to be gentle, kind and longsuffering. This verse comes to mind when I think of the mother I experience today.
"Let your gentleness be known to all men." Philippians 4:5.
She is a woman who now radiates kindness and goodness, patience and joy. These heavenly virtues now shine forth from her life and create a tremendous longing in others to partake of the same life.
"But the fruit of the Spirit is love, joy, peace, longsuffering, kindness, goodness, faithfulness, gentleness, self-control …" Galatians 5:22-23.
The change I experienced in my mother as I grew up was something completely divine. That I have no doubt about. In addition, it stirs me on to live a life of transformation myself, so that my life can also have the same attraction for others, the same invitation to follow, that my mother's life has had for me.
So thank you, dear mother, for the example you have been. Your children are eternally indebted to you for showing us that a life of transformation is completely possible and worthwhile!
Scripture taken from the New King James Version®, unless otherwise specified. Copyright © 1982 by Thomas Nelson. Used by permission. All rights reserved.