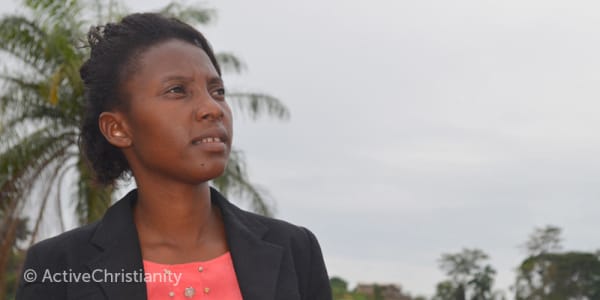 Are you saving for your heavenly bank account?
Anne Marie is saving up for things that will have eternal value.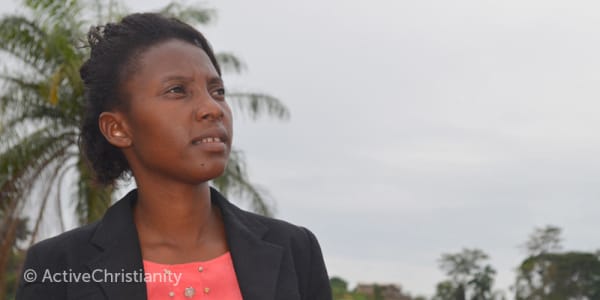 When Anne Marie received the news of the deaths of some friends, it caused her to take a good look at her life, and to question what she knew about death.
Anne Marie: I am lying on my bed, so deep in thought that I haven't even realized that the day has passed, and the night will soon set. I feel sick, pale, and tired. A week ago I received the news that a relative passed away. He was very talented and skilled; he had a lot in this world. Now just today my mother told me that a family friend lost his son; a young teacher, just 30 years old. He had been so full of hope, projects, and plans for the future.
Questions are racing through my mind. I can't help thinking about what happens when we die. Do I have anything that is worth anything when I die? My mother has often said to me, "The only people that are afraid to die are those who haven't put their lives in order." Do I have my life in order? Am I afraid to die? What if it were my turn now; am I ready to meet Jesus?
Answers to my questions
The next day is Sunday, and I go to church as usual. Today is Easter, and we hear a powerful message about Jesus' resurrection, and about what that means for us.
We celebrate Jesus, who is risen from the dead. He triumphed over death, and as a result, we have nothing to fear. Jesus bought us at a price (1 Corinthians 6:20) and that means that we will be eternally His. Because of what He has done for us, death has no hold on us. For those who believe in Christ Jesus, and follow Him, death is not eternal.
"And whoever lives and believes in Me shall never die. Do you believe this?" John 11:26.
So when we leave this earth, it's not the end, but rather moving on to something far better. Jesus will greet us, and welcome us into His kingdom.
"And I give them eternal life, and they shall never perish; neither shall anyone snatch them out of My hand." John 10:28.
There it is – that's exactly what I needed to hear. The questions and unrest that I have been feeling are silenced, and I feel a great joy, strength, and power. I have taken hold of faith in this very moment. It doesn't matter what I have on earth. It doesn't matter where I live, what kind of job I have, or if I am rich or poor. None of that will be of any help for my eternity. That can't buy me a ticket to heaven.
What can I take to heaven with me?
I get it now. What is important is to believe in Jesus Christ, and to love God with all my heart. And what does that mean for me? To keep His commandments in all my circumstances. "For this is the love of God, that we keep His commandments. And His commandments are not burdensome." 1 John 5:3.
By the obedience of faith I can use every single little opportunity to keep God's commandments. To deny my own will and do His will as He works in me. "Walk in the Spirit, and you shall not fulfill the lusts of the flesh." Galatians 5:16.
I can't "buy" a ticket to heaven; Jesus paid that price for me. But it is possible to enter heaven with an account full of the things that have eternal worth. When that is my focus, instead of striving in vain for earthly things that have no eternal value, then when I die I won't enter heaven empty-handed.
What is required of me is to be faithful in obeying God's commandments; to seek His will instead of my own in my situations. Then, at the end of my life, I will have an account full of love, joy, peace, righteousness, happiness, faith, etc., which are the results of walking in the Spirit.
When I am tempted to be bitter or anxious, or to judge someone else, I promptly ask myself, "What are you filling your account with?" When I have this mindset I am more aware and awake to use my opportunities.
A full account
Trials will come, but if there is one thing I know for sure, it's that when it is my turn to go, I will have a full account to enter into heaven with.
I have decided to go this way as long as I am here on earth. I am really looking forward to the day when Jesus will say to me, "Well done, good and faithful servant; you have been faithful over a few things, I will make you ruler over many things. Enter into the joy of your lord." Matthew 25:23.
Scripture taken from the New King James Version®, unless otherwise specified. Copyright © 1982 by Thomas Nelson. Used by permission. All rights reserved.