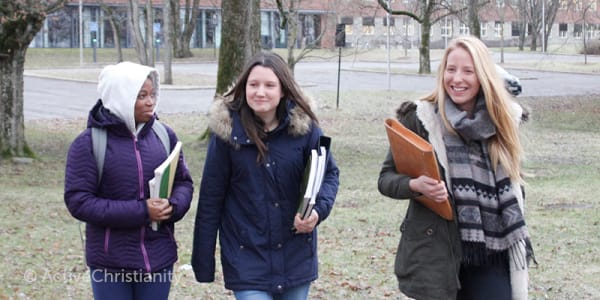 Aren't you supposed to be an ambassador for Christ?
The Bible calls you to live as an ambassador for Christ. But how can you do that?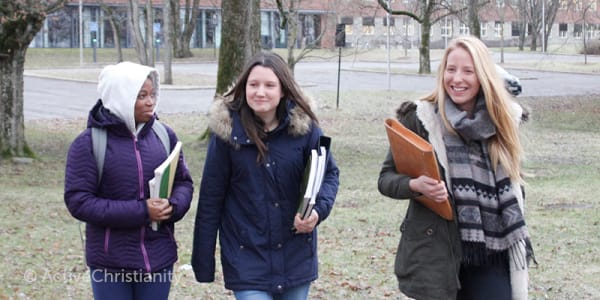 As a Christian, you are an ambassador for Christ. That is: one who represents Christ. Just as an earthly ambassador represents and communicates the desires and will of the head of state that sent him or her, so are you to represent and communicate the desires and will of Christ to others.
"Now then, we are ambassadors for Christ …" 2 Corinthians 5:20.
Whom does your life represent? Christ or you? Are you living for your own self-interests, or living for Him? It may be easy to live for Him some of the time, but the rest of the time are you just living for yourself and your own interests? Whom are you representing when you sit down at the computer or use social media? Is your role as ambassador for Christ part-time or full-time?
You are an example
The truth is that our actions speak volumes more to people around us than what we say. We can think that we are representing Christ if we are often speaking of Him to others. But it is our life – our decisions, what we do, and what we don't do in the daily situations – that truly speaks to others the most.
You are an example to others, no matter how you live. The question is whether you are a good example, or a bad example. We can say it another way: Your life is at all times representing someone – the question is "Whom?"
Jesus said that you will know the tree by its fruit. People always taste the fruit that comes from your life in daily situations.
Continue reading below ↓
Like what you're reading?
It is possible for us to imitate Christ
Do you go along with the crowd at school or at work because it is difficult for you to say "No" and go against the peer pressure? Or do you live your life for Jesus and take a stand for what is right? Do you give in when frustration or anger rises up within you, or do the people around you sense only peace and patience in a very trying situation?
When you do what is good and right in difficult situations, then you are being an ambassador for Christ. People see the life of God's Son manifested once again in human flesh! And the power of that life, manifested as goodness and love in difficult situations, can bring hope to others who also have a longing for such a life of goodness and love – the life of Christ.
Paul writes: "Imitate me, as I also imitate Christ." 1 Corinthians 11:1. And again in Ephesians 5:1 he writes: "Therefore be imitators of God, as dear children." It must therefore be possible for us to imitate Christ, that is to say, to represent and communicate His desires and will while we are here on earth.
Power to live as an ambassador for Christ
If we only had our own strength to try and live such a life, it would truly be impossible. But the Holy Spirit can come into the heart of every believer and empower them to live a life worthy of their heavenly calling, a transformed life of goodness and love.
"For God has not given us a spirit of fear, but of power and of love and of a sound mind." 2 Timothy 1:7. And again it says "… for it is God who works in you, both to will and to do for His good pleasure." Philippians 2:13.
Blessed is each one who believes what is written, who believes in the power available to those who love God with all of their heart – power to live as an ambassador for Christ during our short time on earth, and communicate His gospel of a transformed life by way of example and living, tangible proof.
This post is also available in
Scripture taken from the New King James Version®, unless otherwise specified. Copyright © 1982 by Thomas Nelson. Used by permission. All rights reserved.