Armed to overcome: How you can ensure victory over sin
The key to total victory in good days and bad days is that we love Jesus more than our lusts.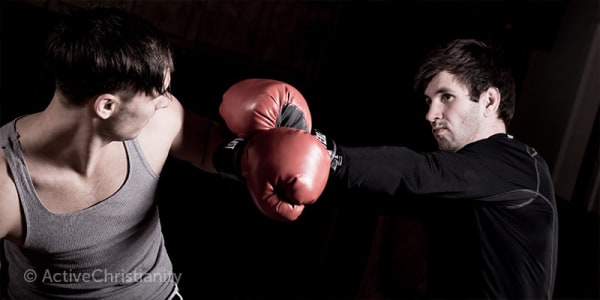 "Therefore take up the whole armor of God, that you may be able to withstand in the evil day, and having done all, to stand." Ephesians 6:13.
It is really possible to be armed for a victorious battle against the spiritual hosts of wickedness. We can be strong in the Lord and in His mighty power. We must not underestimate our strong enemy, who is Satan himself, together with his spirit powers. If we understand the seriousness, we will arm ourselves fully, so we can also be victorious in the evil day.
God will not fail us
We may think that the powers of darkness are raging against us on the evil day. However, if we are well-prepared against such attacks, we can be victorious regardless of how evil the day might be.
We read about Job, "In all this Job did not sin …" Job 1:22. He trusted in God that He would not fail him on the day of battle. What he said about God was right – which was not the case with his wife and his friends. Job was blessed with double the amount of everything he had previously owned of earthly riches. He was able to utter these strong words of victory: "The Lord gave, and the Lord has taken away; blessed be the name of the Lord." Job 1:21.
We must arm ourselves with faith's assurance of victory, just as Paul did. He could say, "As it is written: 'For Your sake we are killed all day long; we are accounted as sheep for the slaughter.' Yet in all these things we are more than conquerors through Him who loved us." Romans 8:36-37.
The key to total victory in good days and bad days is that we love Jesus more than our lusts. "Blessed is the man who endures temptation; for when he has been proved, he will receive the crown of life which the Lord has promised to those who love Him." James 1:12.
Continue reading below ↓
Like what you're reading?
The armor of God
The devil attacks with cunning, so we must be fully armed if we are to resist him properly. "Be sober, be vigilant; because your adversary walks about like a roaring lion, seeking whom he may devour. Resist him, steadfast in the faith …" "And he will flee from you." 1 Peter 5:8-9; James 4:7.
The devil is a coward; he flees before all the weapons of light. He has come only to murder, steal, and destroy. Before we can overcome in the great, visible battles, we must overcome him in the area of vanity and proud thoughts proceeding from a carnal mind. The gospel of peace can bring these restless and selfish thoughts to rest.
The fiery darts of the evil one will be extinguished by the shield of faith.
It is rewarding to drink from the well of the Word before you lay hold of the two-edged sword of the Spirit and the shield of faith and go to battle against all manner of evil spirits.
The reward for victory is great in heaven.

This article was first published in Norwegian in BCC's periodical Skjulte Skatter (Hidden Treasures) in October 1990, with the title "Withstand in the evil day."
© Copyright Stiftelsen Skjulte Skatters Forlag
Scripture taken from the New King James Version®, unless otherwise specified. Copyright © 1982 by Thomas Nelson. Used by permission. All rights reserved.