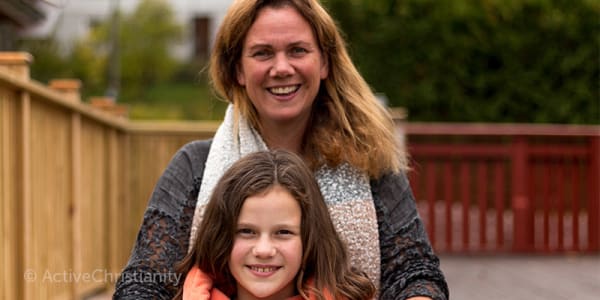 How I can have an "awakened ear:" A mother's perspective
What does a disciple hear that is different from what is usually heard and said?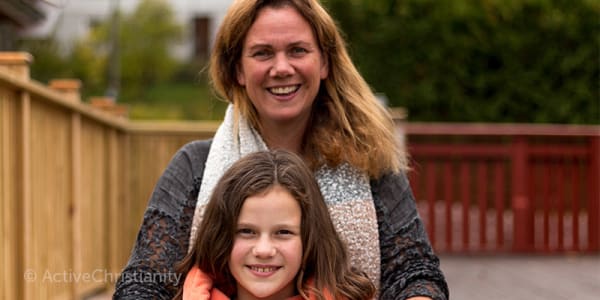 "The Lord God has given Me the tongue of the learned [disciple*], that I should know how to speak a word in season to him who is weary. He awakens Me morning by morning, He awakens My ear to hear as the learned [disciple*]." Isaiah 50:4.
What does the tongue of a disciple say, and what does a disciple hear that is so different from what people usually hear and say? And what do I actually hear when I wake up in the morning? Often I hear an overwhelming complaint from a tired body. And maybe a bad mood that comes creeping, with its complaining tones of discontent and dissatisfaction.
In our house there are five children and young people who need to get up and go to school and work. I know that the way they are met in the morning can have a big impact on their day.
Have I listened to the Lord God in the morning? So I can strengthen the weary with my words? Not only is this beneficial for myself, so I don't have to listen to my own dissatisfaction and ingratitude, but I can also strengthen my children, my husband and those around me.
Continue reading below ↓
Like what you're reading?
How can I hear as a disciple?
It doesn't really come naturally for me; what's "natural" is to feel how things are for me today, and what my needs are. How can the Lord tell me something in the middle of all this?
For me, it's about being very conscious of what I allow myself to think, and it is often necessary to pray to God and think of a verse from the Bible that I can fix my mind on. I can refuse to listen to things that ruin my day, and most likely the rest of the family's as well.
It has such huge consequences for everyone in the house when I wake up in a bad mood and have demands on the others. I need to practice hearing what God wants to tell me. And I need to be really interested. And when the Lord has awakened my ear, then it can be a wonderful day. God will give me words that strengthen those around me, words that encourage.
The tongue of a disciple
What a fortunate child or young person, coming home from school and work and meeting warmth, thankfulness and kindness. If they have encountered some difficult, maybe bad things during the day, my words and radiance can help to encourage and comfort them.
And here I can just pour it out, choosing words and deeds of the highest quality in terms of kindness and love. Here there is nothing to hold back. The more I pour out, the more I get to pour from. And the wonderful thing is that the Lord can awaken my ear every morning. Without exception. But this is virtually impossible without conscious choices throughout the day. And a burning desire to hear what God has to say to me and the will to accomplish it. He needs my arms, legs and tongue.
This is a completely different life than striving for the most benefits, pleasures and easy solutions for myself. Or that my mind is still occupied with something that happened at work or on social media. How I take it actually has a huge impact on those around me. By letting the Lord awaken my ear every morning, I can create an oasis of warmth and kindness for those around me.
*This article has been translated from Norwegian. The Norwegian Bible translation speaks of a "disciple's tongue" and a "disciple's ear." – ed.
Scripture taken from the New King James Version®, unless otherwise specified. Copyright © 1982 by Thomas Nelson. Used by permission. All rights reserved.