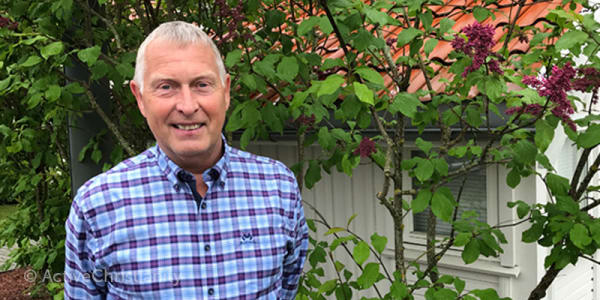 From battling to be thankful to an abundance of thankfulness
How my eyes were opened and I became overflowing with thankfulness.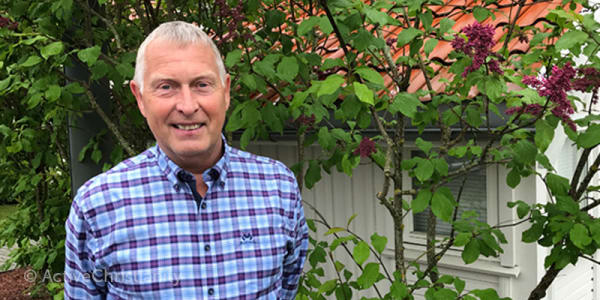 It's written in 1 Thessalonians 5:18, "In everything give thanks, for this is the will of God in Christ Jesus for you."
Reading this, it's easy to think that I have to be thankful, and I have to focus on that which is positive and good, so that I can be thankful even when it's not so easy, and things aren't going my way. It then becomes a very conscious battle to remain thankful, and I can use thankfulness as a weapon against all dissatisfaction. That is quite likely the way it has to be in the beginning, in order to fight against dissatisfaction and discontent.
However, when I put my life into perspective, then I can see God's endless kindness towards me. He actually thought of me before He created the world and chose me from among so many other people to become a brother of Jesus; to get an education here in this life, so that I am fit for the tasks that God has prepared for me in His eternal kingdom. Then I no longer have to fight to remain thankful. Then an overwhelming thankfulness flows into my heart and mind for my Creator, for His great love for me. A wealth of thankful thoughts fill my heart when I think about how He guided my steps in my youth – when the most important choices of my life had to be taken – so that I was preserved in His will for my life.
I am also full of thankfulness for the fact that God has led me into connection with other faithful people who desire to do God's will with their lives. I experience real fellowship with people who have received the revelation of the glad tidings of liberation from the power of sin, and who are gripped to share in the same life that Jesus lived. And I'm filled with an eternal thankfulness to my Lord and Master Jesus, who loved me so much that He was willing to give His own life for my sake, in order for me to be saved. On top of which He also wants to share all of His glory with me.
I think about how much egotism I was born with in my thoughts and my nature. I was concerned with my own well-being, concerned that people would like me and speak well of me, concerned that I should receive honor for the things I did. That often led to disappointment with how people treated me, and I complained and easily became dissatisfied with them, and with the situations I met in life. But when I became free from these thoughts that revolved around myself, through the glad tidings, and rather think about what I can contribute, and what I can do so that other people can thrive, then I myself have experienced true happiness. "The generous soul will be made rich, and he who waters will also be watered himself." Proverbs 11:25.
When I focus on blessing the others, then I also become more and more aware of those who wish to bless me, and my heart is filled with even more thankfulness for how good I have it, and how much I thrive. When these thankful thoughts increasingly fill my heart, it will eventually overflow with only thankfulness. For out of the abundance of the heart, the mouth speaks. (Luke 6:45) Then I can say that I am truly thankful and not just fighting a battle to remain thankful.
It is indescribably good to be together with thankful people. They are always happy, always satisfied, always spreading joy, never dissatisfied, and have no complaints about anything! A thankful life is truly a wonderful life, and that's what I have received by the grace of God. I've received help to overcome my own egotism. (Hebrews 4:16)
Like what you're reading?
This post is also available in
Scripture taken from the New King James Version®, unless otherwise specified. Copyright © 1982 by Thomas Nelson. Used by permission. All rights reserved.