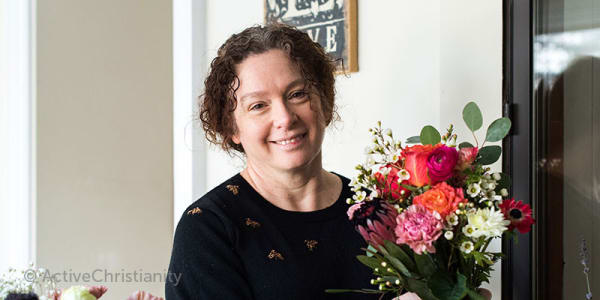 Becoming more than just a "better" person
I was constantly reacting to things in a way that I hated. Here's how I found the solution.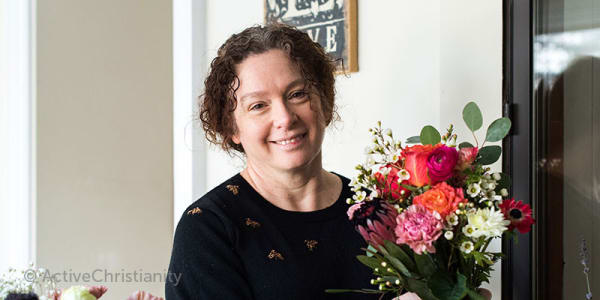 I was always a "good kid" growing up. But as I got older, I felt that there was more to life than just being "good." I started to feel like something was missing, a longing to be better. Something was telling me that life has to be something deeper than just money, success, knowledge, or becoming the best at whatever I'm into.
And it has become much more to me now.
I wanted a genuine and authentic life
In my late teens and early twenties, I experienced some personal hard times and trials, but I was also very successful. I even won a national award in interior design when I was 22 years old! I remember at our team meetings they would talk about being a strong leader, giving back, and many other beneficial things, but I felt that something was missing.
On the surface, I was living a good life but what I really wanted was a life that was authentic and genuine right through, also in the areas that nobody else could see. And I knew that I didn't have that yet. To tell the truth, on the inside I was very stressed, anxious and demanding towards others. This actually made me very unhappy, and my reaction was that I became really bossy and harsh. I could see the effect I had on other people and I did try to improve, but on the inside, I was still full of all these things that made me unhappy.
I really am a high stress, nervous, anxious person by nature. It became so clear to me that by letting these feelings control me, I was also giving in to other things like irritation and impatience with other people. I was letting these feelings of anxiety overwhelm me, and forgetting to put my trust in God. It was coming between me and my desire to be good to people. Try as I might, I always ended up reacting in a way that I hated. I saw that my internal restlessness was keeping me from being truly happy.
I knew that there was a way that things could be different. At church I saw so many good examples: people whom I knew were in trials themselves but were still at rest, and kind and good towards others. I felt like they were examples of how Jesus would have been. I wanted to have that! I also wanted to be merciful and to be at rest in my situations.
I finally realized that I couldn't change and couldn't be truly happy just trying to be "better" on my own. What I truly needed was to ask God for help to be free.
Continue reading below ↓
Like what you're reading?
Learning how to pray
I was reminded about Jesus' story of the Pharisee and the tax collector. The Pharisee stood where everyone could see him and he said, "Thank God I'm not like this poor tax collector here." But the poor tax collector was in need before God, praying, "God, be merciful to me a sinner!" Maybe he couldn't even put into words what his need was. (Luke 18:9-14.) That's how I've felt most of my life. A lot of times my prayer is just the cry of my heart even if I can't put that need into words. But I know that God hears my prayers when my longing is true and genuine, just as with the tax collector in the story. I have to go to God knowing that I cannot overcome in my own strength, but that I am desperately reliant on His help.
In my need and longing I learned how to really pray. That's when things started to change. When I stopped trying to control everything and handed it over to God, that's when I got peace. I know God hears my prayers. I know He answers them. Not always in the way that I hoped for, but He gives me grace and strength. It's about learning to accept God's plan for my life instead of trying to force all the plans I have for myself.
So my prayer has been that God helps me to overcome these internal things, and then the outward things will also fall into place. It's something that I'm still working on; I'm not close to being perfect in these things. But I know that with God's help, I am being perfected. I am no longer controlled by stress and anxiety, and when I am completely finished with them, this will be my biggest victory!
"Not that I have already attained, or am already perfected; but I press on, that I may lay hold of that for which Christ Jesus has also laid hold of me." Philippians 3:12.
I can be transformed!
I run my own business now, and the days can be crazy. But through all my situations, God is teaching me. One verse that often comes to me is, "Be still and know that I am God." Psalm 46:10. I have learned to put all my trust in Him, to know that He is in full control. When I choose to place all the details of my life into God's hands, I can be thankful and happy for others and for the situations and challenges of life. I have understood that I don't just have to try to be a better person, but that I can be transformed inwardly; I can become like Jesus, who showed only goodness, love, and mercy in every situation!
Life is so meaningful now. Now I understand that the longing and lack that I felt on the inside growing up was Jesus Himself calling me to become like Him! I know that this is true because living with this goal has made me absolutely, truly, deeply happy.
Of course, there are other things that make me happy, like music, art, flowers, etc. But in the end, all those things are just temporary. True, lasting happiness and peace come from having a personal relationship with Jesus and by seeking the things that have eternal value.
"My brethren, count it all joy when you fall into various trials, knowing that the testing of your faith produces patience. But let patience have its perfect work, that you may be perfect and complete, lacking nothing." James 1: 2-4.
Scripture taken from the New King James Version®, unless otherwise specified. Copyright © 1982 by Thomas Nelson. Used by permission. All rights reserved.