Believe, without doubting
Faith is a limitless power, but doubt excludes God. We must believe without doubting!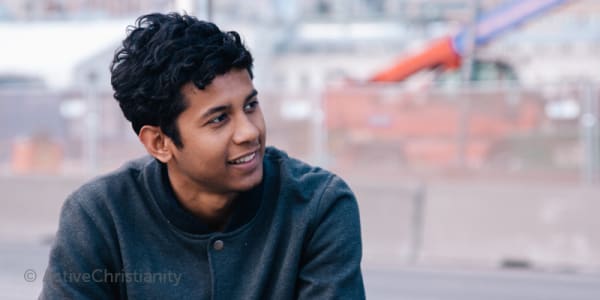 "If any of you lacks wisdom, let him ask of God, who gives to all liberally and without reproach, and it will be given to him. But let him ask in faith, with no doubting, for he who doubts is like a wave of the sea driven and tossed by the wind. For let not that man suppose that he will receive anything from the Lord; he is a double-minded man, unstable in all his ways." James 1:5-8.
Doubt excludes God
The least amount of doubt causes a person to be unstable, and darkness seeps into his life. The prince of darkness rules in this darkness. He rules harshly over his subjects. We have seen enough of where doubt, unbelief, anxiety, and discouragement can lead. It is far from a happy existence. In Proverbs 18:14 we read, "… but who can bear a broken spirit?" And in Proverbs 17:22, "But a broken spirit dries the bones." We exclude God from our life by means of doubt and unbelief and bear the entire burden ourselves. The result is that life becomes heavier and heavier to bear, and it gets darker and darker. We are thrown back and forth by deceitful feelings and opinions. We cannot receive anything from God when we doubt.
Pray in faith
"But without faith it is impossible to please Him, for he who comes to God must believe that He is, and that He is a rewarder of those who diligently seek Him." Hebrews 11:6. When we come to God, we must believe that He is and that He rewards us with what we are praying for. We must believe that He sees us and that He is full of love, care, and goodness. He is aware of all our difficulties, and He bends and turns everything for our good if only we love Him and believe in Him. He has counted all the hairs on our head, and He sees to it that no temptation or trial is too difficult for us. (1 Corinthians 10:13.)
If we pray for the Holy Spirit, we will receive the Holy Spirit. If we pray for wisdom, we will receive wisdom. We must not doubt His might and goodness. The least little spark of faith ignites the light of hope in our hearts, and darkness is banished. We enter into the realm of light where the Prince of light rules, who looks well after His subjects. He causes it to become brighter and brighter for us until noonday light. His yoke is easy, and His burden is light.
Continue reading below ↓
Like what you're reading?
Believe without doubting
It is foolish to doubt. Wisdom does not doubt; it is without hypocrisy, full of mercy and good fruits. It enlightens the eyes and makes our steps firm.
Jude writes: "And some reprove, who are doubting." Jude 1:22. It is a shame to doubt God's love and goodness, because Jesus gave His life for us.
Peter was afraid when he saw the boisterous wind, and he began to sink. Then Jesus said, "O you of little faith, why did you doubt?" Matthew 14:30-31. Our faith is to be tested when the boisterous winds come, and it is our tested faith that is so precious before God. We are kept through faith, but we sink because of unbelief. (1 Peter 1:5-7.)

This article was first published in BCC's periodical Skjulte Skatter (Hidden Treasures) in June 1966.
© Copyright Stiftelsen Skjulte Skatters Forlag
This post is also available in
Scripture taken from the New King James Version®, unless otherwise specified. Copyright © 1982 by Thomas Nelson. Used by permission. All rights reserved.