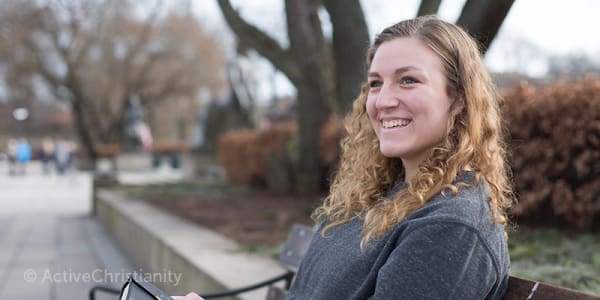 How we benefit from the tremendous power of faith
Do you know how faith in God transforms your life?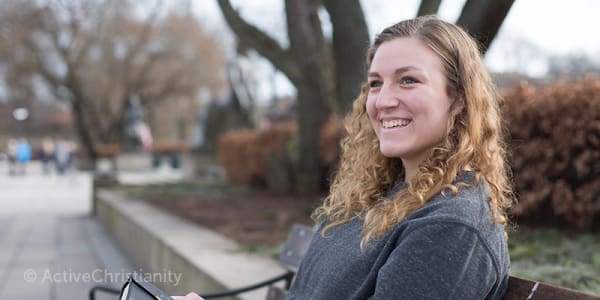 The power of faith
"Now faith is the full assurance of things hoped for, the evidence of things not seen." Hebrews 11:1
Faith in God is a life-saving power. It's not a feeling. No, it's a belief in the power of God to save us to the uttermost from sin that we must fight to get a hold of, and then fight to hold onto for our entire life. But when we lay hold of faith, we experience the tremendous power it has to change our life completely. But how? What are the actual benefits of living a life of faith in God?
1. We no longer need to worry about the future.
"Be anxious for nothing," Paul encourages us in Philippians 4:6.
"Casting all your care upon Him, for He cares for you," writes Peter in 1 Peter 5:7.
If we trust only as far as we understand, then we have every reason to worry about the various trials and hardships that come over our life. After all, we don't know what their purpose is. We don't know what the outcome will be, or what long-term effect they'll have on us. And as for the future? There's a whole lifetime of unseen circumstances over which we could drive ourselves mad with fretting.
But if we choose to have faith, to trust in God – the Master Builder who guides everything in heaven and on earth – then we are freed from worrying about our life. God has a perfect plan for us in everything He sends our way. He sends us trials and He tests us, so that we can overcome sin and the virtues of Jesus can grow in us. He knows the end result. He has planned our whole life out, with love and care. When we truly believe that, we don't have a single reason to be anxious. We can cast all our care on Him and focus our energy on doing His will instead of worrying about everything past, present, and future.
2. We become confident, strong, and brave.
When we try to do the good, we very quickly come up against our own shortcomings. We find that we lack patience when dealing with our children; we accidentally say snippy, cutting things to those that we love. If we muddle along in our own strength, without faith in God, we will quickly fall into despair over our own incapabilities when we are faced with these shortcomings.
But if we have faith in God and the power of His Word, we know that we don't have to muddle along in our own strength. 2 Chronicles 16:9 says, "For the eyes of the Lord run to and fro throughout the whole earth, to show Himself strong on behalf of those whose heart is loyal to Him."
We also read this incredible promise in Romans 16:20: "And the God of peace will crush Satan under your feet shortly."
If we have faith in these verses, and in all of the scriptures, we will have confidence in our trials. We will be fully assured that God will crush Satan under our feet. The outcome is certain! God will show Himself strong on our behalf, and victory will be ours. Faith in this will make us strong and bold in our battle against sin.
3. We experience joy
"Being confident of this very thing, that He who has begun a good work in you will complete it until the day of Jesus Christ." Philippians 1:6.
God has started a work in us. And what work is that? The work of setting us free from the sin in our nature and transforming us into the image of Jesus. This brings an incredible joy to each one who longs to become free from sin. And not only has God begun a work, we are assured that He will complete it. God is not afflicted with the same unfortunate tendencies as mankind. He doesn't begin something and then drop it or lose interest halfway through.
How then could we despair, or become discouraged on life's way? If we have faith in God's Word – in His promises to transform us, in His power to help us overcome sin – then we will be filled with joy.
4. We become immovable
"Those who trust in the Lord are like Mount Zion, which cannot be moved, but abides forever." Psalm 125:1.
In several places in the Bible, God's Word is compared to a rock. In the gospel of Matthew, Jesus tells us that whoever hears His sayings and does them, will be like a man who built his house on rock. And no matter what storms come and beat against that house, it will remain standing, because of the solid foundation of faith on which it is built. (Matthew 7:24-27)
Those who live by their feelings, on the other hand, and put their trust in things of this earth, are like a man who builds his house on sand. What a lousy foundation that is! The first storm would take that house down.
By believing in God and choosing to live by faith, and not by our feelings, which are as changeable as the weather itself, we stand immovable in the storms of life. Nothing can cause us to become discouraged. Nothing can steal our faith, because we believe in the almighty God.
5. We experience miracles
The Old Testament is filled with stories of people who experienced miracles through the power of faith. They are even commonly referred to today as "heroes of faith." Think about David. Though he was a young boy, he believed without a doubt that God would help overcome the giant Goliath. He didn't stop to rationalize, to work out how much bigger than him the giant was, how many more years of battle experience he had, etc. He chose to believe in God, and he went ahead in faith. And because of his faith, he saved the Israelite army from the Philistines!
There are countless other examples of miracles God performed through and for the heroes of faith. And yet, the greatest miracle of all is the miracle that God performed in Jesus, and will do in each of us who believe. He will help us to fight against sin and defeat it, to the point where we are no longer even tempted to sin, but overflow with the virtues instead. He will transform us so that it becomes our very nature to react with patience instead of impatience, thankfulness instead of complaining, etc. Now that is a miracle! And if we believe in God, that miracle will take place right inside of us.
"And all these, having obtained a good testimony through faith, did not receive the promise, God having provided something better for us, that they should not be made perfect apart from us." Hebrews 11:39-40.
"As His divine power has given to us all things that pertain to life and godliness, through the knowledge of Him who called us by glory and virtue, by which have been given to us exceedingly great and precious promises, that through these you may be partakers of the divine nature, having escaped the corruption that is in the world through lust." 2 Peter 1:3-4.
Scripture taken from the New King James Version®, unless otherwise specified. Copyright © 1982 by Thomas Nelson. Used by permission. All rights reserved.