30 Bible verses about hope for young Christians
God has given us incredible promises. If you are running low on hope, go to the Bible to recharge!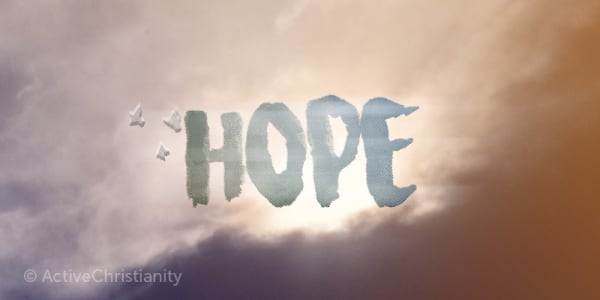 "Blessed be the God and Father of our Lord Jesus Christ, who according to His abundant mercy has begotten us again to a living hope through the resurrection of Jesus Christ from the dead, to an inheritance incorruptible and undefiled and that does not fade away, reserved in heaven for you, who are kept by the power of God through faith for salvation ready to be revealed in the last time." 1 Peter 1:3-5.
We have an incredible hope. But sometimes life can "get in the way" and it can be hard to hold on to that hope. There are many Bible verses about hope that encourage us and remind us of how much we have to hope for!
Our hope is that after we have lived this life for Jesus we will be like Him and we will be with Him eternally. That's what we live for.
This requires that we don't have our focus on things of the earth, but that we have our eyes set in the heavenly places.
"If then you were raised with Christ, seek those things which are above, where Christ is, sitting at the right hand of God. Set your mind on things above, not on things on the earth." Colossians 3:1-2.
Sometimes this can be hard to do, as the cares of this world threaten to choke out our hope and draw our sights down to an earthly level. But we know we have a better hope than that! Here is a collection of Bible verses about hope that can be used as a weapon to fight back those threats and help us to see past this world to the eternal.
"The eyes of your understanding being enlightened; that you may know what is the hope of His calling, what are the riches of the glory of His inheritance in the saints." Ephesians 1:18.
"For our light affliction, which is but for a moment, is working for us a far more exceeding and eternal weight of glory, while we do not look at the things which are seen, but at the things which are not seen. For the things which are seen are temporary, but the things which are not seen are eternal." 2 Corinthians 4:17-18.
Continue reading below ↓
Like what you're reading?
What is our hope?
That we will have eternal life
Hope will not disappoint us during our walk, nor will it disappoint us on that day when hope realizes its final fulfillment and we shall be like Him and see Him as He is.
"For God so loved the world that He gave His only begotten Son, that whoever believes in Him should not perish but have everlasting life." John 3:16.
"These things I have written to you who believe in the name of the Son of God, that you may know that you have eternal life, and that you may continue to believe in the name of the Son of God." 1 John 5:13-14.
"He who sows to the Spirit will of the Spirit reap everlasting life." Galatians 6:8.
That we will be like Christ
We purify ourselves, are sanctified, and make progress because we have hope. Hope is what causes us to take each step on the way.
"Beloved, now we are children of God; and it has not yet been revealed what we shall be, but we know that when He is revealed, we shall be like Him, for we shall see Him as He is. And everyone who has this hope in Him purifies himself, just as He is pure." 1 John 3:2-3.
"And we know that all things work together for good to those who love God, to those who are the called according to His purpose. For whom He foreknew, He also predestined to be conformed to the image of His Son, that He might be the firstborn among many brethren." Romans 8:28-29.
"The Spirit Himself bears witness with our spirit that we are children of God, and if children, then heirs—heirs of God and joint heirs with Christ, if indeed we suffer with Him, that we may also be glorified together." Romans 8:16-17.
"To them God willed to make known what are the riches of the glory of this mystery among the Gentiles: which is Christ in you, the hope of glory." Colossians 1:27.
The promises that help us to keep our hope
Hope causes us not to get discouraged, not to give up, because we have something to keep going for.
"Being confident of this very thing, that He who has begun a good work in you will complete it until the day of Jesus Christ." Philippians 1:6.
"Brethren, I do not count myself to have apprehended; but one thing I do, forgetting those things which are behind and reaching forward to those things which are ahead, I press toward the goal for the prize of the upward call of God in Christ Jesus." Philippians 3:13-14.
"For I consider that the sufferings of this present time are not worthy to be compared with the glory which shall be revealed in us." Romans 8:18.
"But may the God of all grace, who called us to His eternal glory by Christ Jesus, after you have suffered a while, perfect, establish, strengthen, and settle you." 1 Peter 5:10.
God's thoughts for you for when your hope threatens to fail you
"For I know the thoughts that I think toward you, says the Lord, thoughts of peace and not of evil, to give you a future and a hope." Jeremiah 29:11.
"Fear not, for I have redeemed you; I have called you by your name; you are Mine. When you pass through the waters, I will be with you; and through the rivers, they shall not overflow you. When you walk through the fire, you shall not be burned, nor shall the flame scorch you." Isaiah 43:1-2.
"Through the Lord's mercies we are not consumed, because His compassions fail not." Lamentations 3:22.
"Be strong and of good courage, do not fear nor be afraid of them; for the Lord your God, He is the One who goes with you. He will not leave you nor forsake you." Deuteronomy 31:6.
"But when the kindness and the love of God our Savior toward man appeared, not by works of righteousness which we have done, but according to His mercy He saved us, through the washing of regeneration and renewing of the Holy Spirit, whom He poured out on us abundantly through Jesus Christ our Savior, that having been justified by His grace we should become heirs according to the hope of eternal life." Titus 3:4-7.
"But those who wait on the Lord shall renew their strength; they shall mount up with wings like eagles, they shall run and not be weary, they shall walk and not faint." Isaiah 40:31.
"Blessed is the man who trusts in the Lord, and whose hope is the Lord. For he shall be like a tree planted by the waters, which spreads out its roots by the river, and will not fear when heat comes: but its leaf will be green, and will not be anxious in the year of drought, nor will cease from yielding fruit." Jeremiah 17:7-8.
The hope that we have
"For we were saved in this hope, but hope that is seen is not hope; for why does one still hope for what he sees? But if we hope for what we do not see, we eagerly wait for it with perseverance." Romans 8:24-25.
"Now hope does not disappoint, because the love of God has been poured out in our hearts by the Holy Spirit who was given to us." Romans 5:5.
"For the law made nothing perfect; on the other hand, there is the bringing in of a better hope, through which we draw near to God." Hebrews 7:19.
This better hope is:
"Therefore He is also able to save to the uttermost those who come to God through Him, since He always lives to make intercession for them." Hebrews 7:25.
"Now may the God of hope fill you with all joy and peace in believing, that you may abound in hope by the power of the Holy Spirit." Romans 15:13.
"For we through the Spirit eagerly wait for the hope of righteousness by faith." Galatians 5:5.
"But Christ as a Son over His own house, whose house we are if we hold fast the confidence and the rejoicing of the hope firm to the end." Hebrews 3:6.
"Now faith is the substance of things hoped for, the evidence of things not seen." Hebrews 11:1.
This post is also available in
Scripture taken from the New King James Version®, unless otherwise specified. Copyright © 1982 by Thomas Nelson. Used by permission. All rights reserved.