Christianity in practice
How becoming a Christian affected my daily life.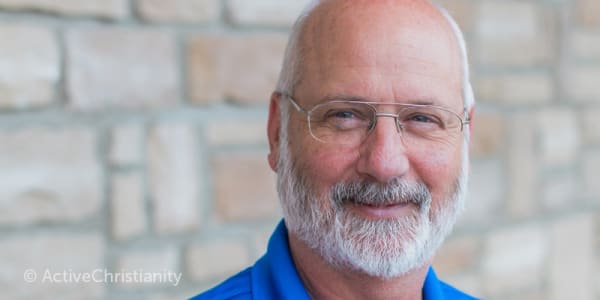 Jesus gave us the key to "practical Christianity" when He said, "If anyone desires to come after Me, let him deny himself, and take up his cross daily, and follow Me." Luke 9:23.
You can ask, what is practical Christianity? Well for me, practical Christianity is that which helps me in my marriage, family, and work. Or, you could say, in my daily life.
A longing for more
Although I grew up in a very good home, it wasn't a Christian home. Having eight siblings created a lot of activity and fun, but something was lacking. From an early age I started searching for life, or the meaning of life.
After some time I woke up to the realization that I just wanted to be genuine, sincere, real, and most of all good, but I didn't know how. It was then that I found Jesus and He came into my heart with hope and faith. I heard Him speak in my heart that if I would be teachable then He would instruct me how to live this abundant life that I was drawn toward.
When I gave myself completely to Jesus I experienced that a grace came over me with real power to resist all those wrong desires that had damaged me before. "For the grace of God that brings salvation has appeared to all men, teaching us that, denying ungodliness and worldly lusts, we should live soberly, righteously, and godly in the present age …" Titus 2:11-12.
Continue reading below ↓
Like what you're reading?
God's Word in practice
It seemed crazy that God's Word could touch every part of my being, but it actually started affecting my thoughts, words and actions. I became aware that not all thoughts that ran through my head were what I really wanted, believed, nor agreed with. Jesus started to teach me to take these thoughts captive and cast them away. "For the weapons of our warfare are not carnal but mighty in God for pulling down strongholds, casting down arguments and every high thing that exalts itself against the knowledge of God, bringing every thought into captivity to the obedience of Christ." 2 Corinthians 10:4-5.
Read what Jesus said in Matthew 7:15-20, but especially verse 20: "Therefore by their fruits you will know them." These verses convicted me that my faith needed action added to it. For example, sometimes I realized that my words had hurt those that I love. The apostle Paul wrote, "Husbands, love your wives, just as Christ also loved the church and gave Himself for her." Ephesians 5:25. Think if every husband had this as his personal goal in the marriage; how much divorce would there be?
Paul also wrote in Colossians 3:19, "Husbands, love your wives and do not be bitter toward them." You can ask yourself, how can it even be possible to be tempted to bitterness against the one whom I love above all others? The truth is that situations arise even in the most harmonious marriages, and we are tempted. For me, the wife God gave me is absolutely perfect for me, so it has nothing to do with her, it only has to do with me. The problem isn't all those little things that my wife does that irritate me, but the problem is that I can be irritated!
Deny myself and take up my cross
Here Jesus has true, practical help to give me! He calls me to be His disciple, which means learning to live just as He lived: "If anyone desires to come after Me, let him deny himself, and take up his cross daily, and follow Me. For whoever desires to save his life will lose it, but whoever loses his life for My sake will save it." Luke 9:23-24. The bitterness and anger I am tempted to is my own will, or my own life. It becomes impossible to become angry when I pick up my cross and deny my own will.
One of the greatest words of God that I have ever read is 1 Timothy 4:16: "Take heed to yourself and to the doctrine. Continue in them, for in doing this you will save both yourself and those who hear you." Paul isn't writing about the forgiveness of sins here but he is writing about being delivered from the power of sin that remains in my nature after I have had my sins forgiven. To take heed to myself is to be able to acknowledge that my self-will, or as Jesus called it, my own life, is active in the situations at home or at work, and then to ask for help from the one who has the best of help.
"For we do not have a High Priest who cannot sympathize with our weaknesses, but was in all points tempted as we are, yet without sin. Let us therefore come boldly to the throne of grace, that we may obtain mercy and find grace to help in time of need." Hebrews 4:15-16.
It works!
This has really worked in my life. I saw that in many of my dealings with my wife, or others, there was impatience or harshness or demands. I was truly sorry for what I said or how I said it, but to get those words out of my mouth, "I am sorry, please forgive me," was almost impossible. My tongue just wouldn't work; my lips just wouldn't part. The pride was too great and my ego too large. But not for Jesus, praise be to His name! By God's great grace I found my way to the "throne of grace" where Jesus gave me help in my time of need and I found power to take up my cross, humble myself and say, "I am sorry, please forgive me." The first time was extremely painful and brutally hard, but the result was peace and blessing. God has also given me a greater awareness to see my need and shortcomings before I fall, and now, through the grace in Christ Jesus, I am experiencing a victorious life!
Yes, true Christianity really is this simple and even better – it works!
This post is also available in
Scripture taken from the New King James Version®, unless otherwise specified. Copyright © 1982 by Thomas Nelson. Used by permission. All rights reserved.